Warner Village parks deliver strong results ahead of new attractions
Gold Coast trio including Sea World, Warner Bros. Movie World and Wet'n'Wild Water World have all performed strongly over the past year with attendance and revenue up at all parks. New attractions are opening at all three in the near future, including Surfrider at Wet'n'Wild (pictured).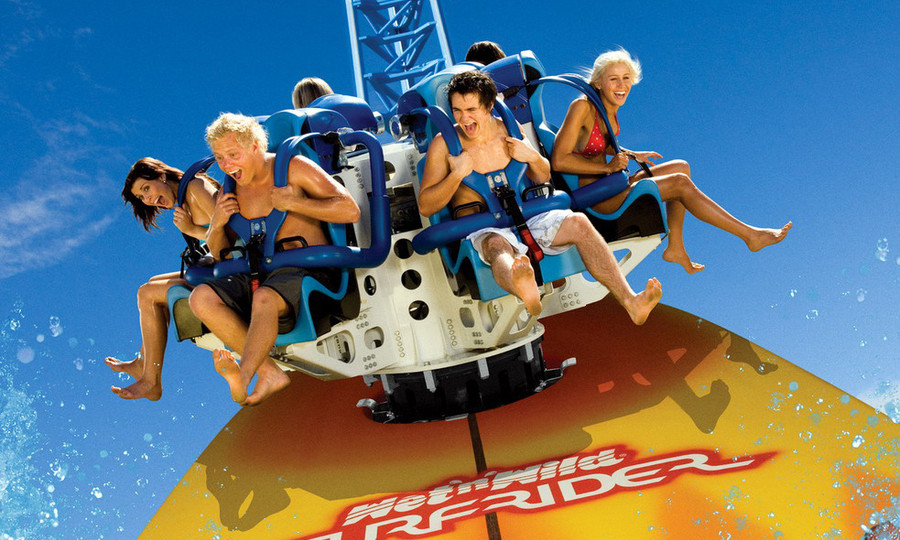 Off the back of their 100% buyout of Warner Bros' 50% stake in the Gold Coast theme park company, Village Roadshow have reported that the collective efforts of the three theme parks, as well as Gold Coast attractions Paradise Country and Australian Outback Spectacular, have delivered collective revenue of $254 million over the past financial year.
The theme parks delivered a $40 million operating profit, up 35 per cent on the year prior. Under their previous ownership of 50% of Warner Village Theme Parks, Village Roadshow's operating profit from the theme parks was just $7.8 million for the previous financial year.
These results come as a result of strong park performance, with each park recording attendance increases. This is the first time since 2004 that all parks have reported increases. All three parks have added new attractions over the course of the last year.
Sea World has lifted its performance after a 5 per cent slump the year prior, to report an increase by 6.9 per cent in attendance. The past year has seen the temporary addition of the Sea World Eye and a new dolphin show.
Warner Bros. Movie World attendance is up 5.8 per cent, riding high after consolidating their arsenal of thrill rides with the back-to-back addition of Superman Escape and Batwing Spaceshot in the past two years.
Despite heavy competition from the new WhiteWater World water park at Dreamworld, Wet'n'Wild Water World has achieved its strongest results ever. Attendance for the year was up 18.8 per cent, making it one of only three water parks in the world to have attendance greater than 1 million guests per year.
Though Village Roadshow chooses not to release specific attendance figures for their theme parks, estimates by Roller-Coaster.com.au put this year's attendance as the highest ever achieved at the three theme parks in over a decade. Further, these results suggest that Warner Bros. Movie World is neck-in-neck with Dreamworld as Australia's most visited theme park.
Warner Village Theme Parks look set to keep things moving forward at all parks, with new attractions open or underway at each.
Sea World is set to soon launch Sesame Street Beach, re-branding the popular Cartoon Network Cartoon Beach, and also including some new family-oriented attractions. Warner Bros.
Movie World is taking a break from blockbuster thrill rides to overhaul the Looney Tunes Village, keeping most original attractions but adding several new ones including a Looney Tunes inspired carousel and a Frog Hopper. The area will be renamed Kids' WB! Fun Zone.
Wet'n'Wild Water World has launched Surfrider (pictured), a new roller coaster style attraction that soaks 12 riders aboard a giant surfboard as they rock back and forth on a giant half-pipe. They are also set to debut a replacement to the Whitewater Mountain body slides.
---
---
Recent articles
Now trending