First look at Dreamworld's Tail Spin
Tail Spin, Dreamworld's latest thrill ride will open to the public this weekend at Dreamworld. Ahead of its debut, Parkz offers a sneak peak video of Dreamworld's Big 9 Thrill Ride.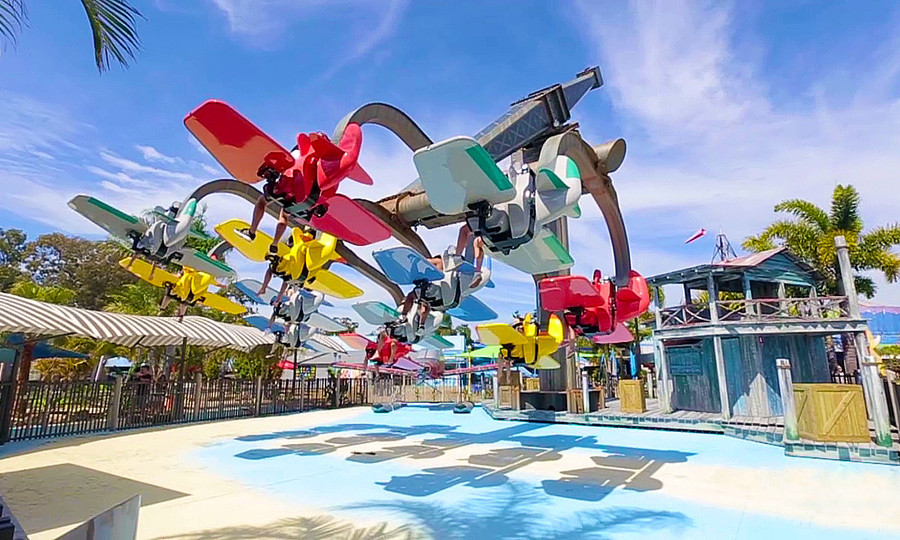 Due to open to the public this Saturday September 20 – with a sneak peak for season pass holders on Friday – Tail Spin is the long-awaited Big 9 Thrill Ride. Replacing Reef Diver, one of Dreamworld's oldest rides, Tail Spin is set to earn its place as a unique interactive thrill ride.
Parkz was on the scene to capture the first riders to take on Tail Spin ahead of its public opening:
Unlike traditional thrill rides, Tail Spin lets riders choose their own level of thrill – from a sedate spin around Dreamworld's Ocean Parade from 22 metres up, to a frenzy of continuous barrel rolls as its name suggests. Individually seated riders can change their side-to-side motion with lever-controlled wings, capable of 360° rotation.
Tail Spin officially opens Saturday, 20 September 2014. WhiteWater World will also open its latest water slide Triple Vortex the same day.
Sponsored by : Coles Catalogue | Woolworths Catalogue | ALDI Catalogue | Big W Catalogue | Kmart Catalogue | IGA Catalogue | Target Catalogue
Featured in this article
---
Recent articles
Now trending