Sea World Announces Biggest Summer Ever
Sea World has announced its biggest ever December with the launch of two new attractions including an amazing dolphin show and the arrival of Nickelodeon's Teenage Mutant Ninja Turtles in an Australian first.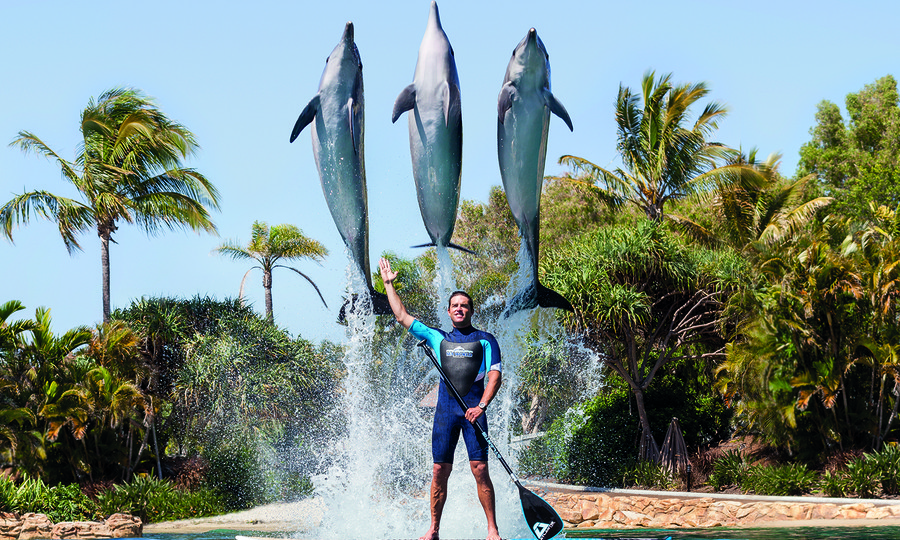 Sea World's amazing new dolphin show will officially launch today and celebrates the remarkable relationship between dolphins and humans, taking guests on an unforgettable journey in an encounter with one of the world's most intriguing animals.
Sea World's second major attraction set to wow crowds this summer is the introduction of Nickelodeon's Teenage Mutant Ninja Turtles which will officially launch on Christmas eve and is the first time these characters have appeared in an Australian theme park.
Village Roadshow Theme Parks Manager of Entertainment, Michael Croaker said that Sea World has always been a family favourite and the introduction of these attractions will provide two new additions guests of all ages can enjoy.
"Sea World is well known for its world class entertainment as well as its focus on conservation and education. The new dolphin show will highlight the powerful bond shared between the magical marine mammals and humans all while educating guests on how they can make a difference to actively care for marine life.
"In addition to the new Dolphin show, we are also joining forces with Nickelodeon to bring the popular Teenage Mutant Ninja Turtles franchise to Sea World. Guests will be able to meet their crime fighting heroes Leonardo, Donatello, Raphael and Michelangelo and see the spectacular Shellraiser every day at Sea World.
"The Teenage Mutant Ninja Turtles will also be joining their fellow Nickelodeon characters: SpongeBob SquarePants, Patrick Star, Dora the Explorer, Diego and Boots at Sea World Resort & Water Park to greet guests in the lobby and provide plenty of photo opportunities and excitement for Resort guests," he said.
Featured in this article
---
Recent articles
Now trending