Dreamworld to launch ABC Kids World in June
In a year that is set to be full of new kids attractions at the Gold Coast theme parks, Dreamworld have announced a new partnership with ABC Kids that will build on the existing Wiggles World to create a whole new area for preschool kids.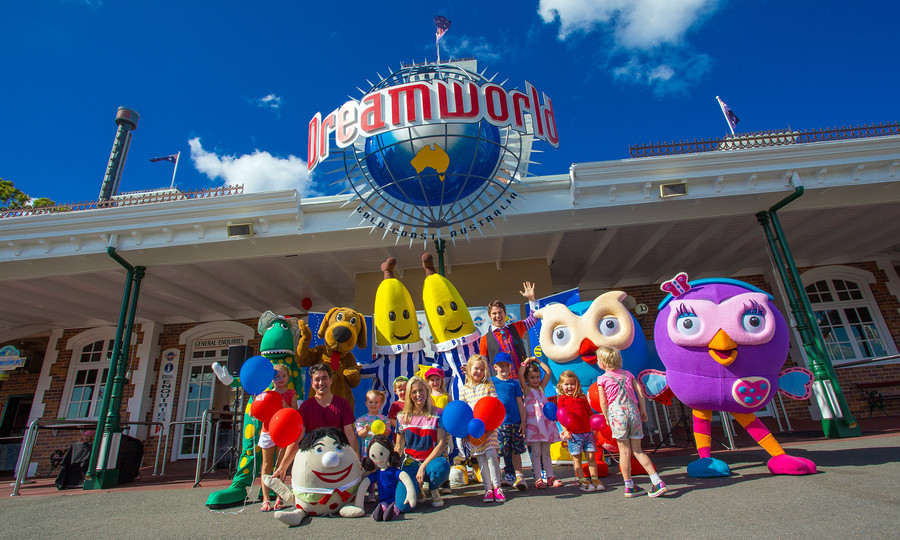 Dreamworld today unveiled plans for the all new ABC Kids World, a new area that builds upon their decade-long affiliation with children's entertainers The Wiggles to also add complementary ABC Kids concepts.
The new area will retain much of the existing Wiggles World and introduce new rides, playgrounds and character appearances from the likes of Jimmy Giggle & Hoot, Play School and Bananas in Pajamas.
The Wiggles forged their first theme park affiliation with Dreamworld back in 2005 with the opening of Wiggles World. The gloablly succesful group went on to lauch similar areas at Six Flags parks across the USA from 2007 to 2010.
Dreamworld was also previously partnered with Nickelodeon and Nick Jr. at Nickelodeon Central from 2002-2011. The rights to Nickelodeon are now held by Sea World, who are currently replacing their entire children's area with a new section that is expected to include Nickelodeon characters and properties.
ABC Kids World is expected open this June. Sea World's new kids' area is expected to open in late 2015.
Dreamworld will soon be announcing major new plans for an immersive motor-sport experience expected to be a V8 Supercars attraction as well as a new dining venue to open this summer.
Sponsored by : Coles Catalogue | Woolworths Catalogue | ALDI Catalogue | Big W Catalogue | Kmart Catalogue | IGA Catalogue | Target Catalogue
Featured in this article
---
Recent articles
Now trending