Dreamworld's historic 'Baldwin' steam train returns to service
In 2013 Dreamworld introduced a replica diesel train and retired their two vintage steam trains. For Australia Day the park reintroduced their original Baldwin steam engine.
Dreamworld's Italian-made C&S locomotive replaced both original steam engines in 2013 and saw the train – and indeed the theme park that it circumnavigates – lose some of its charm. Any train purist will tell you that it's not so much the classic steam train look, but it's the sounds, the smells and indeed the feeling of riding a train pulled by a steam engine that makes them so special.
Dreamworld had originally operated two steam engines: a green Perry bult in 1951 and a red Baldwin from 1917. Both enjoyed storied lives in the decades prior to their time at Dreamworld, where they faithfully serviced Dreamworld guests for three decades.
While the Perry was gifted to the Australian Narrow Gauge Railway Museum Society – an organisation known for their presevation of historic locomotives (as well as their unwieldy long name) – who now maintain it in their collection of operating trains. The Baldwin however has been sitting in Dreamworld's train maintenance area since the diesel replacement was brought in.
Yesterday the red Baldwin locomotive was operating for passengers for the first time since 2013.
Those hoping for the permanent return to genuine steam trains at Dreamworld might be disappointed – the Australia Day test was a one-off trial. While considerable work has gone into getting the engine back into an operational state, it's unlikely that steam trains will once again be the primary trains at the park. Considerable expertise and expense has likely gone into recomissioning the Baldwin, however operating it on a day-to-day basis will be a tall ask for a theme park that ultimately makes decisions based on reliability and profitability.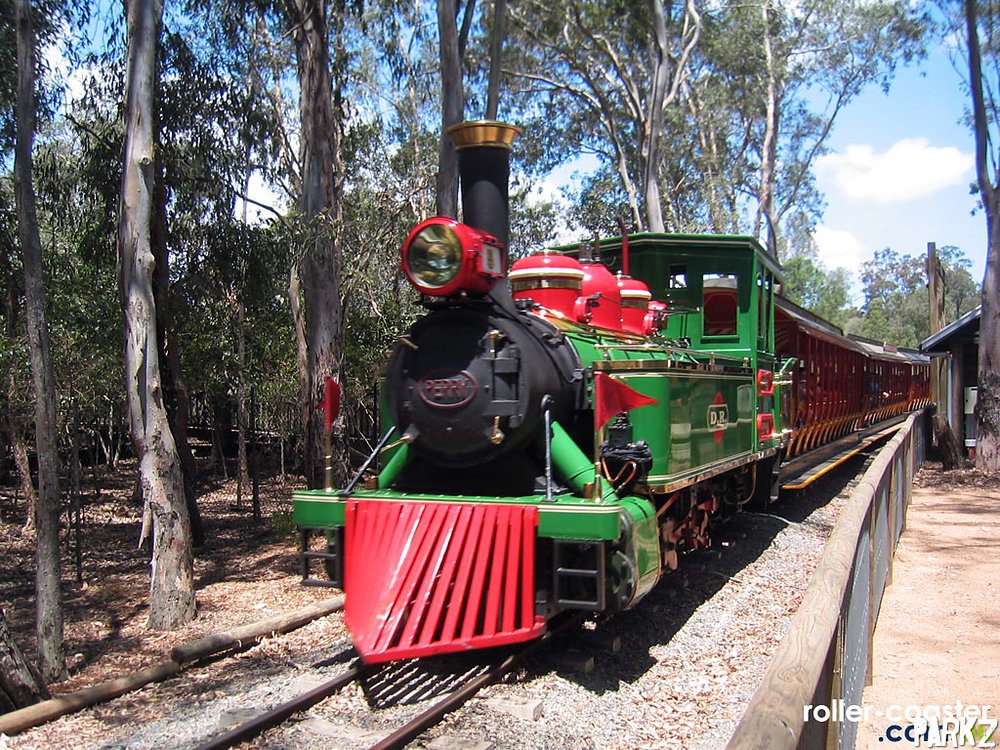 While occasional events and operation in peak periods for Dreamworld's steam locomotive might on the cards after Australia Day's promising show, it's unlikely that the train will resume full daily duties; the less charming Italian-made Diesel replica will remain the park's main operating locomotive.
The operation of steam trains requires considerable specialist knowledge and training as well as extensive ongoing maintenance. Dreamworld's 2013 replacement however features modern electronic controls and systems that are easily used by ride operators and requires less day-to-day maintenance and preparation.
The Dreamworld Express is one of the park's original attractions, now nearing 35 years in service.
Bunnings Opening Hours
|
Woolworths Opening Hours
|
ALDI Opening Hours
|
Spotlight Opening Hours
|
Big w Opening Hours
|
Coles Opening Hours
Featured in this article
---
Recent articles
Now trending