Doomsday 'soft' opens and Tiger Island reopens, roller coaster speculation grows at Movie World and dies at Dreamworld
Queensland School holidays are underway today and with them comes technical rehearsals for Doomsday Destroyer and the long-awaited redeveloped Tiger Island. Dreamworld has seemingly ruled out any new roller coasters to counter the Mack-built ride that has started construction at Warner Bros. Movie World.
Doomsday Destroyer officially opens September 24
We finally have a date for Doomsday Destroyer. The Intamin Supended Twin Hammer ride and its surrounding interactive Super-Villain precinct is set to officially open September 24. In the meantime though guests to Movie World can take a sneak peak and give the ride a spin with technical rehearsals underway this week.
Technical rehearsals are a way for theme parks to get staff trained on new attractions and iron out bugs and fix issues that are hard to discover until the ride is put into daily service. There's no guarantees that the ride will be in service during this period – or that there won't be teething issues causing delays along the way– but Doomsday Destroyer is no longer fenced off and DC Comics Super-Villains Unleashed is here.
Tiger Island reopens September 18
The long-awaited $7 million redevelopment of Tiger Island is here and lets guests at Dreamworld get closer to tigers than ever before. Stadium seating makes scheduled shows a more comfortable affair while giving everyone a better vantage point throughout the day.
Groundwork continues on Movie World's 2017 roller coaster
The dust has barely settled on Doomsday Destroyer and DC Comics Super-Villains Unleashed, but Movie World is already well underway on their next project. Tipped by Village Roadshow co-Chairman Robert Kirby to be a world-class attraction, foundation work has continued on the ride. Earlier this month we received confirmation by way of shipping crates that the ride would be built by Germany's Mack Rides.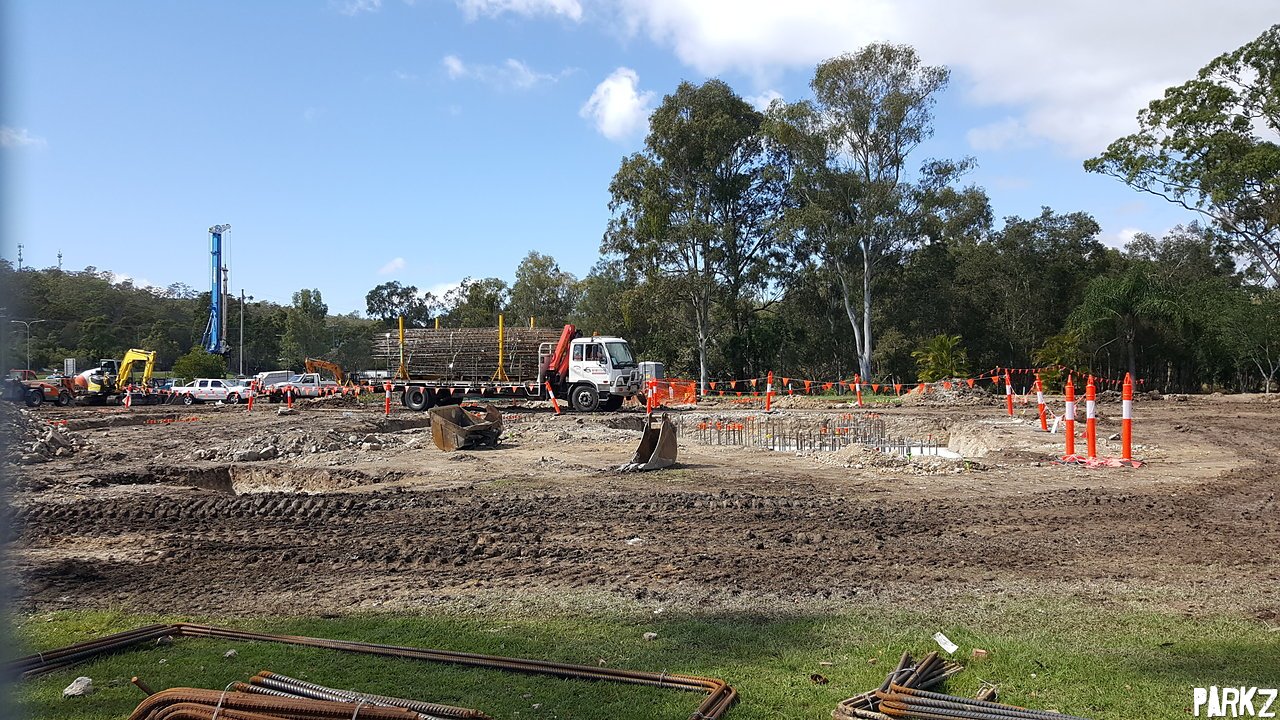 There's not a whole lot to see yet. The ride is probably no sooner than a year away from opening, so it's not likely that we'll see roller coaster track or supports going vertical anytime this year.
Dreamworld rules out new roller coaster on Facebook
A Facebook comment is all it took for Dreamworld to quietly kill any murmurs of their own roller coaster to counter Movie World's 2017 efforts. In response to the question: "Just want to know if there are any plans for a new Rollercoaster?", Dreamworld replied simply: Not at this stage sorry.
The procurement of new roller coasters – particularly of the scale that we're seeing at Movie World – takes many years of planning from tendering and design through to part fabrication, shipping and construction. If Dreamworld are being forthright in their suggestion on Facebook that there are no plans underway, then it's fair to suggest that 2017 won't see another new roller coaster on the Gold Coast.
Dreamworld's last new roller coaster was Buzzsaw in 2011. In recent times the theme park has been looking at resurrecting its classic Eureka Mountain Mine Ride.
Sea World debuts revamped plaza
If roller coasters, tigers and super villains aren't your thing but all-weather venues are, then Sea World is the place to be this school holidays! The new plaza offers not just ample undercover dining space and a great new venue for private evening functions and after-hours events, but it has also seen much-needed improvements to crowd flow at Sea World.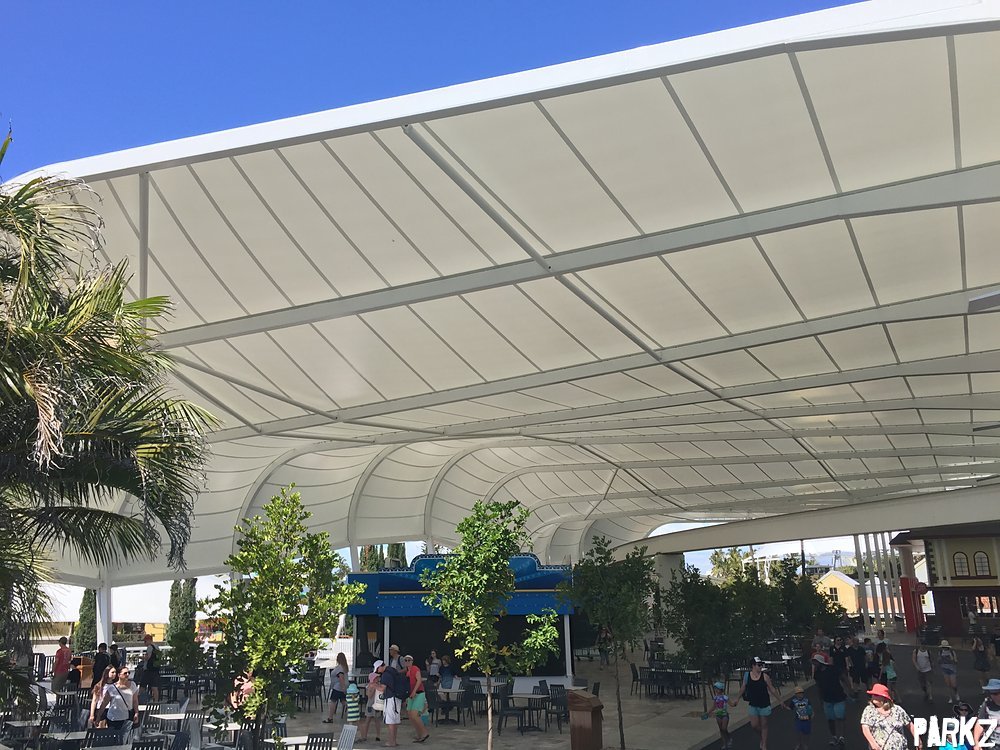 But perhaps the biggest plus side to the new plaza is that being forced to walk through the retail precinct just to get to many of the park's biggest attractions doesn't have that feeling of "we don't like you" that the previous flow of dead-ends and pathways had.
Wild West Falls refurbishment completed
The long-awaited refurbishment of Wild West Falls is back open on Monday September 19. The first reports of just what this entails will come through shortly (be sure to read the Parkz Forums for that!), but the first item of interest from here is that the Wild West Roadhouse is back with a refreshed menu after a lengthy closure. It's likely that with nearby Doomsday Destroyer bringing guests to the area there's going to be a greater need for the Roadhouse operating far more regularly than in recent years.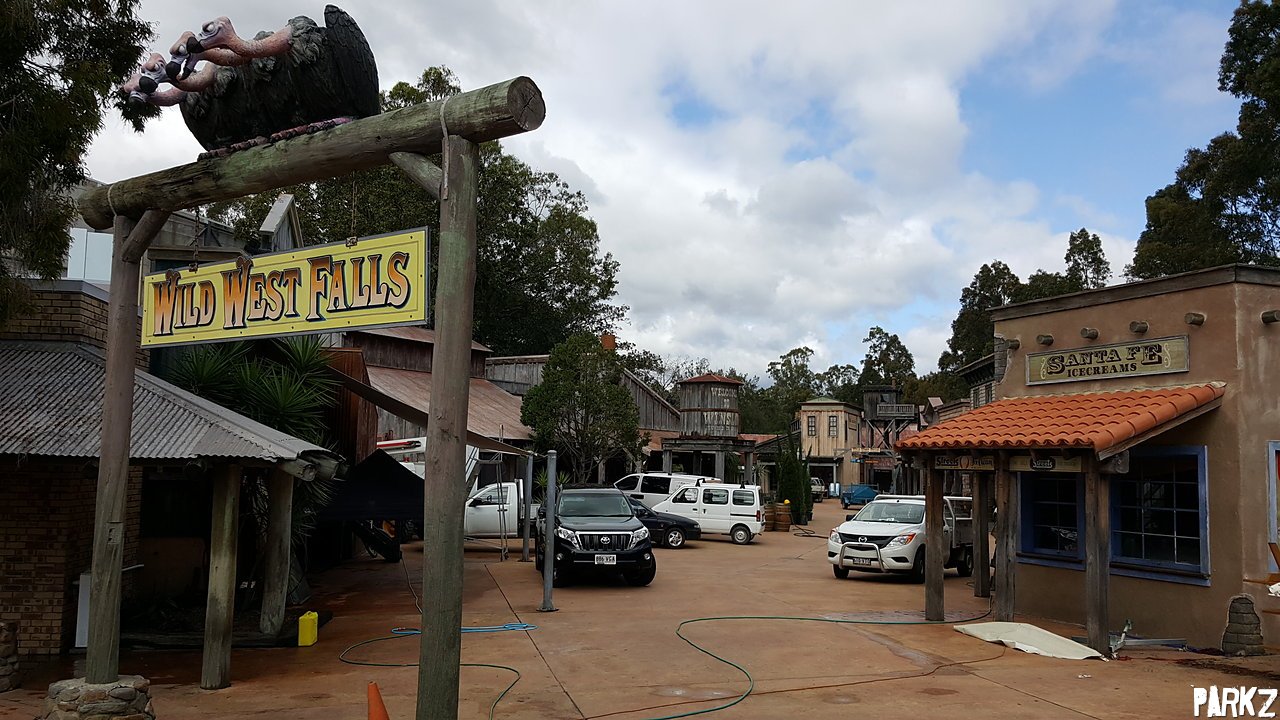 Of course, with another edition of Fright Nights kicking off in two weeks, there's plenty more surprises to come from Warner Bros. Movie World.
---
---
Recent articles
Now trending