Dreamworld scrubs Rocky Hollow Log Ride from map, Sea World removes Viking's Revenge Flume Ride from website
Both of the Gold Coast's vintage log flume rides seem to face the wrecking ball, leaving both Sea World and Dreamworld each short one of their most iconic rides.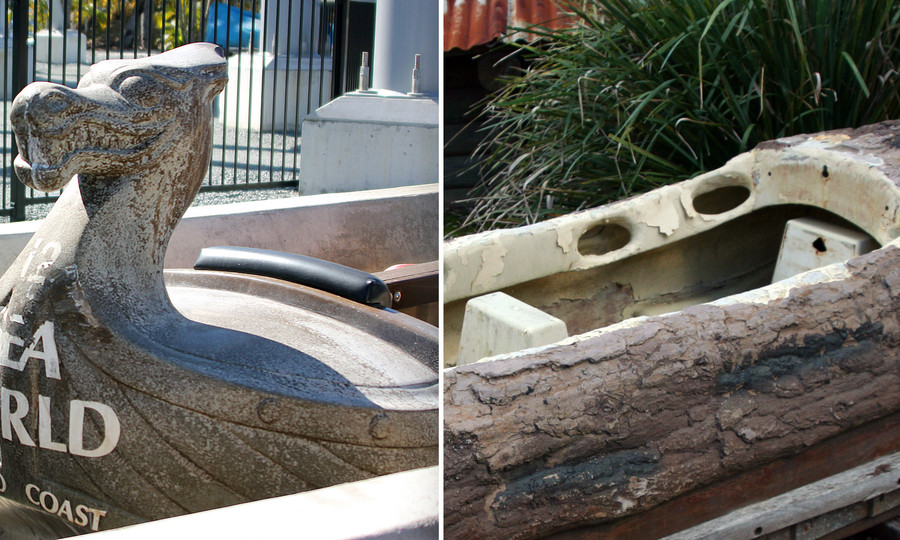 It was recently announced that Thunder River Rapids would not be reopening following the accident that claimed four lives. Its absense from the latest edition of the park map is no surprise. It is however of most interest that the Rocky Hollow Log Ride has quietly vanished from Dreamworld's park map. At this time it is still listed on their website.
Rocky Hollow Log Ride is one of Dreamworld's original attractions. Like Thunder River Rapids, it is believed to have been built and designed primarily in-house, not by a company that specialised in ride manufacturing. Back in 1981 most flume rides would have been built by Arrow Development who invented the log flume attraction.
There have been extensive upgrades and modifications made to the Log Ride's structure in recent years, though it still operated with its original fibreglass log-shaped boats.
The Log Ride joins Sea World's Viking's Revenge Flume Ride which recently entered a period of maintenance before being removed from the theme park's website.
Viking's Revenge too was designed and built in-house, a concept that was popular at the Gold Coast's theme parks in the 1980s. Most rides since the 1990s have been comissioned by major ride manufacturers, but relics like the log flumes have remained and operated happily since their early days.
The world's first log flume was El Aserradero at Six Flags Over Texas It opened in 1963 and remains operational at the California theme park to this day. Many similar vintage examples exist around the world.
The only two operational flume-based rides on the Gold Coast now are Sea World's Storm Coaster, built by Germany's Mack Rides in 2013, and Warner Bros. Movie World's Wild West Falls, built by USA-based Hopkins Rides in 1998. Sea World also features 2010's Battle Boats, a tame water-based attraction built by Mack Rides.
---
---
Recent articles
Now trending