Village Roadshow Theme Parks see declines while upcoming campaign details revealed
Today's half year results presentation from Village Roadshow has revealed an 8.4 per cent decline over the peak summer period for their Gold Coast theme parks and poor results from Sydney. The theme parks will unveil a major marketing campaign in mid-March.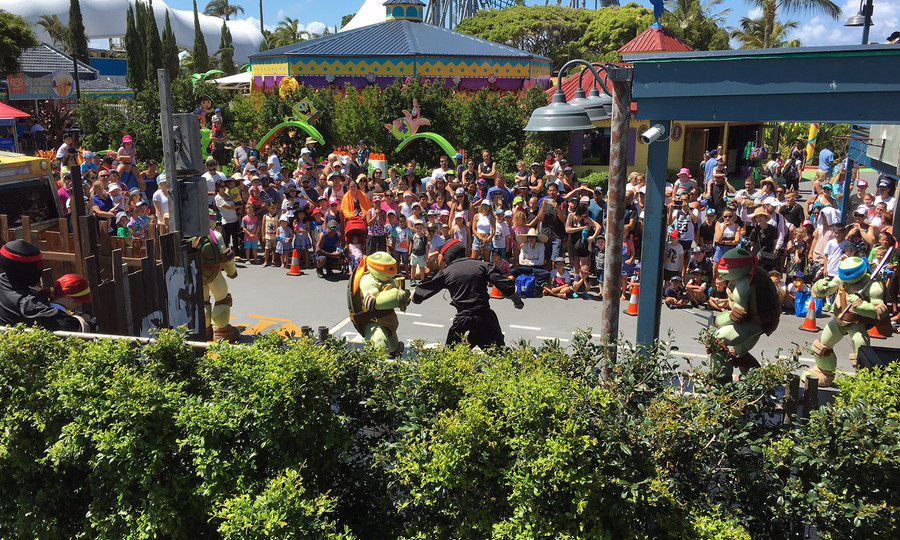 The results follow on from an earlier trading update in late January that reported a 12 per cent drop in attendance – mostly from locals. Around the same time Ardent Leisure's Dreamworld reported a 63 per cent drop in revenue following a fatal incident and extended closure.
Despite the drop in numbers at the Village Roadshow Gold Coast theme parks, revnue has held steady for the six month period and the division reported the same $12.1 million profit before tax as the corresponding period last year. Despite this steady figure, Village Roadshow are cautious about extrapolating these figures over the second half of the year.
"Where we will end up at the full year is really quite heavily dependent now on the renewal program in May and June." said Village Roadshow Finance Director Julie Raffe in today's presentation.
Tightened capital expenditure
The company has signalled that there will be renewed scrutiny on capital expenditure that could possibly indicate a tightening of attraction development at the company's theme parks.
Ms Raffe said: "We are ROI focused and it is important that future CapEx continues to be reviewed for that return. We are looking right across the board; we're not targeting any division in particular."
Attendance drops are locals
Village Roadshow reaffirmed their earlier statement suggesting that the drops in attendance come mostly from locals.
"Interstate and international visitors have remained steady. They've remained in-line with the prior year," said Ms Raffe.
"The decline is almost totally from the local Queensland market."
The magic can be yours now
This year's season pass and membership drive will centre around this statement that seeks to emphasise the real and physical nature of their theme park offerings.
"The thrust of the campaign is the magic of the experiences and the fact that you can do it and you can do it now," said Village Roadshow co-Chairman/CEO Graham Burke.
"It's about magic and now."
The campaign is due to kick-off in mid-March.
Top Golf bumped to 2018 calendar year
Today's presentation has seen Top Golf quietly bumped to the 2018 calendar year. It was initially announced with a mid-to-late 2017 opening.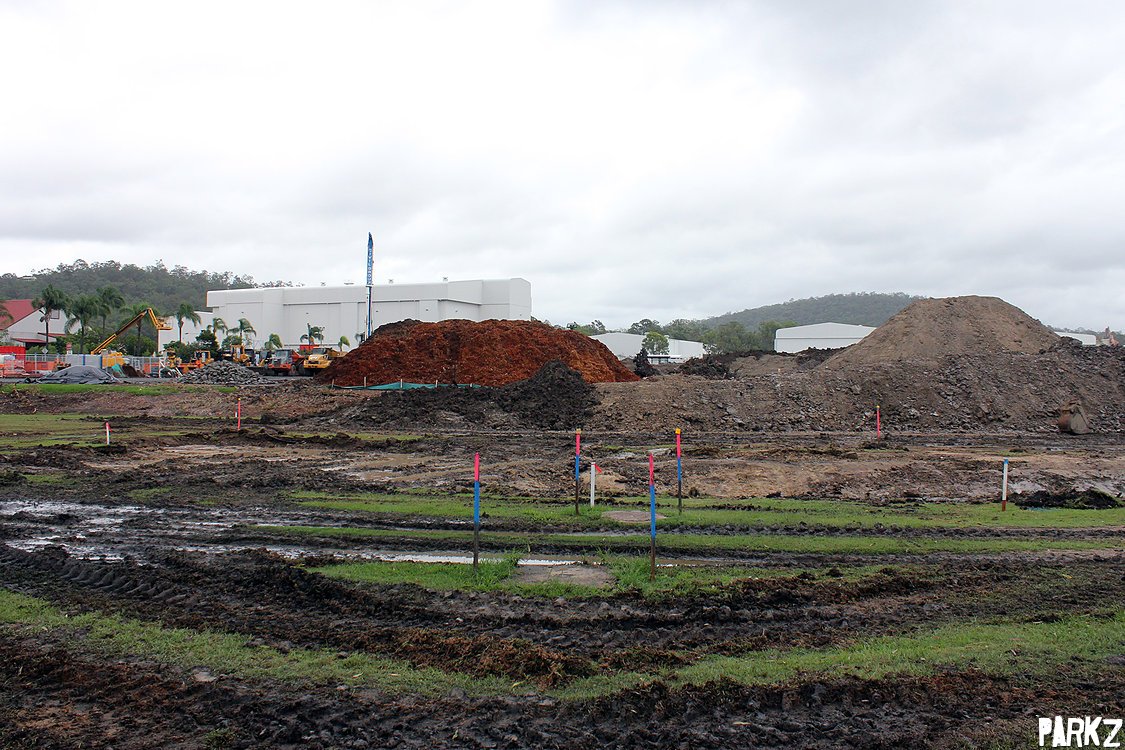 The attraction recently saw groundwork commence at its future home alongside Australian Outback Spectacular.
Village Roadshow distances itself from Ardent Leisure's Dreamworld
A question during the presentation asking about a possible co-funded campaign with the Queensland Government and Ardent Leisure to help the theme park industry on the Gold Coast bounce back. The answer was a firm no.
"[The Qld Gov't] don't feel like they can support one for-profit organisation – namely us – unless Dreamworld is involved," said Mr Burke.
"We don't want to do anything with Dreamworld. We want to sell our theme parks."
Mr Burke added that there are other plans in play with the Queensland Government "to help with the situation."
Wet'n'Wild Sydney results
The Sydney water park saw attendance drop by 10.4 per cent for the six month period, recording a loss of $1.9 million, an increase from last year's loss of $1.7 million for the same period.
Village Roadshow was pressed for how the Dreamworld incident affected the results for Wet'n'Wild Sydney, despite favourable weather conditions over the summer trading period.
Mr Burke said: "When the Dreamworld thing happened, there was a dramatic drop in season pass sales. Families look at those big towers and picture them in their mind, and they got spooked. No question about it."
Both Mr Burke and Ms Raffe were unable to give specific numbers regarding the drop-off in sales, but suggested that prior to the Dreamworld incident, numbers were up on the prior year.
"We finish the season behind [in] season pass sales," said Ms Raffe.
Theme park safety
The Dreamworld incident kicked off a summer of mainstream reporting on many minor and inconsequential incidents at Village Roadshow's Gold Coast theme parks. This too seems to have affected their numbers, though the company believes that this media scrutiny will end fairly quickly.
"The shutdowns that occured were just proving that the safety systems are working," said Mr Burke.
Featured in this article
---
Recent articles
Now trending