The best Gold Coast theme park pass deals for 2018
The Gold Coast theme parks have some great deals on offer, with twelve month passes to theme parks starting at just $79.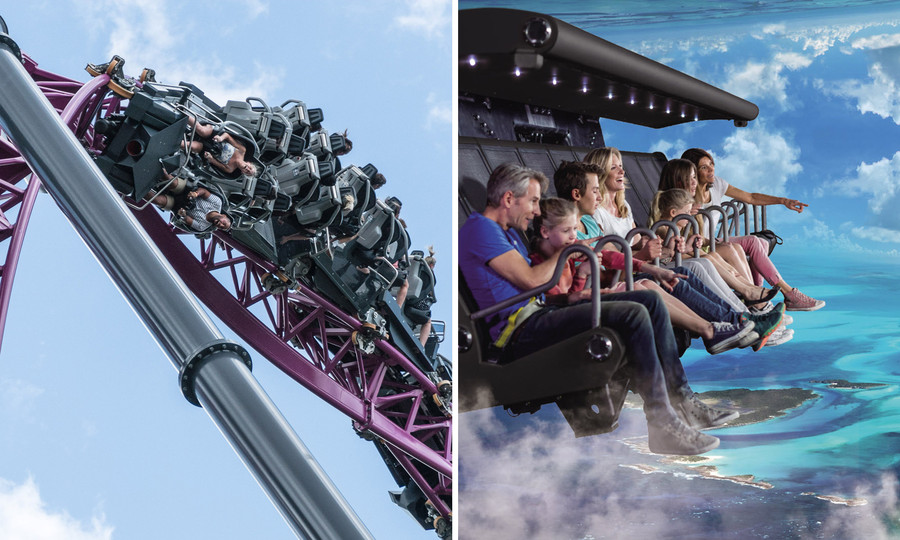 Support us: purchasing through the links in this article pay affiliate comission to Parkz at no additional cost to you.
Dreamworld & WhiteWater World
The offer: Save up to $25. Unlimited entry to Dreamworld and WhiteWater World until December 2018.
Price: $94 for adults, $79 for children and pensioners
Where to buy: ExperienceOz.com.au (no booking fee).
It's the cheapest theme park pass on the Gold Coast.
Dreamworld had a fairly slow year last year with attendance down on prior years. It'll hopefully start to pick up but if it's shorter queues and a peaceful theme park you like, then this is the pass for you this year! The pass includes unlimited access to the adjacent WhiteWater World water park, and also access to the SkyPoint Observation Deck at Surfers Paradise.
Highlights for 2018
Dreamworld will be opening an exciting Flying Theatre attraction later this year. The multi-million dollar attraction will be the first of its kind in Australia.
Movie World, Sea World, Wet'n'Wild Water World & Paradise Country
The offer: Save up to $50 on a VIP Magic Pass – Unlimited entry until 30 June 2018.
Adults & Children: $169 or $139 for QLD residents (proof of residence required).
Where to buy: Groupon.com.au: QLD Residents – $139 or Non-QLD Residents – $169.
This latest Groupon Deal is almost a saving of up to $50 and represents great value for unlimited entry to the Gold Coast's three most popular theme parks and Paradise Country – around $40 per theme park.
This deal is only available on Groupon.
Highlights for 2017-18
DC Rivals HyperCoaster recently opened at Movie World – it is the largest roller coaster ever built in Australia. Sea World have their newest polar bear cub on display. The Reef at Castaway Bay and Seal Guardians recently opened and Sea Jellies Illuminated opens in April.
Featured in this article
---
Recent articles
Now trending