First cycles on Movie World's DC Rivals HyperCoaster get fans buzzing
As footage emerged over the weekend of the gargantuan roller coaster testing, the reaction from theme park fans has been everything from amazed to underwhelmed. We think it looks amazing.
Two videos emerged. First was our slap-dash video captured and shared minutes after the first test cycle. It's a wide-angle view that crudely shows the roller coaster's course start to finish.
Warner Bros. Movie World had a veritable crew of camera operators – and a drone – to capture the same cycle and edited together a piece capturing much of the ride up-close.
(Cue dramatic music...)
The two together give a pretty good idea of what the ride will become. It's also fairly well known that videos – whether off-ride, POVs or computer renderings – rarely capture the true essense of a roller coaster. The vast majority of comments for both videos are pure, unadulterated excitement.
The occasional underwhelmed comment is judging a book by its cover. When did video footage of a roller coaster ever come close to the real thing?
The Parkz video's wide angle shows the pacing from start to finish, but the sheer distance the video was shot from creates the illusion of a sluggish ride, particularly in the latter section of the ride.
Movie World's video captures the intensity up close. The editing showcases the ride in great detail with multiple angles of many elements. The close-ups are awe-inspiring but the rapid-fire cuts naturally throw off the pacing as well.
A GoPro can be seen mounted to the front of the train and there's been hints from Movie World that POV footage of the same cycle is forthcoming.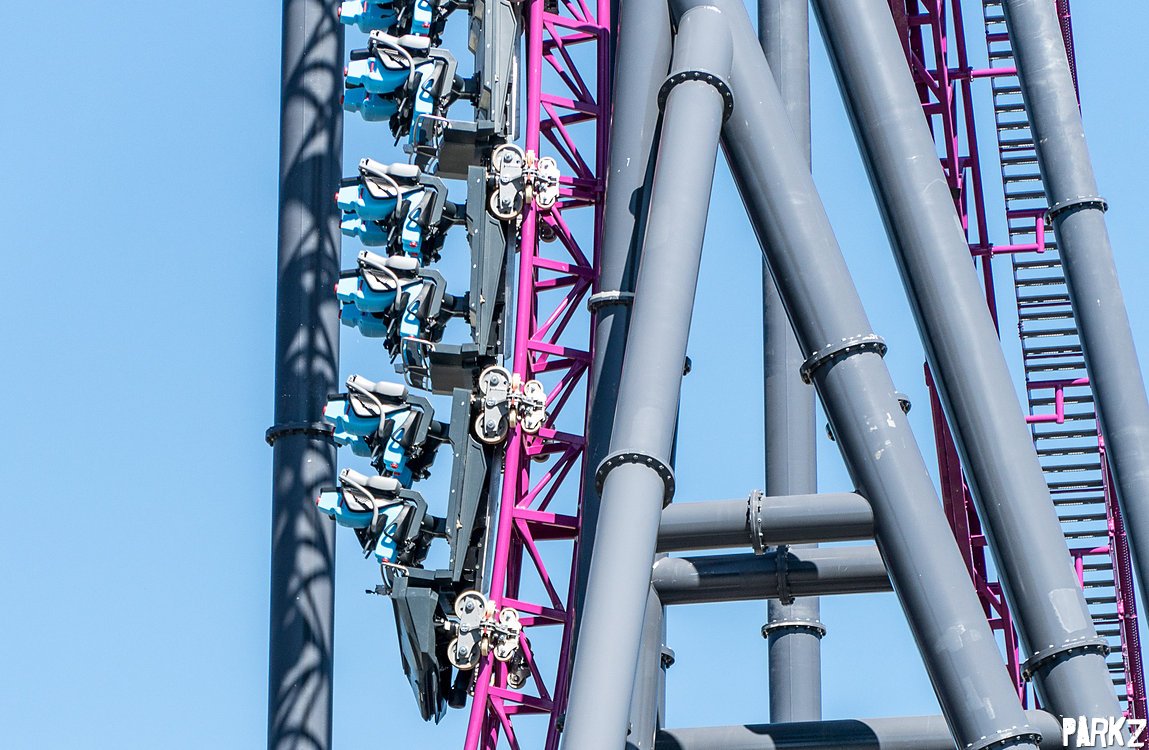 Indeed a front-row look at the ride will be great... but far from the experience of riding this beast come October.
So while some comments on Facebook and in the Parkz forums express concern about a lack of speed or a sluggish second half, here at Parkz we think that these first few videos show exactly what we've expected all along: a truly world-class roller coaster.
There's no doubts this ride will offer non-stop excitement, intensity, airtime and fun from start to finish.
Not long now...
Featured in this article
---
Recent articles
Now trending