Village Roadshow CEO: Dreamworld is no longer a competitive factor
The owners of Movie World, Sea World and Wet'n'Wild have reported theme park earnings of nearly $40 million for the half year and a record-breaking January period just hours after the announcement of a $12 million loss at Dreamworld.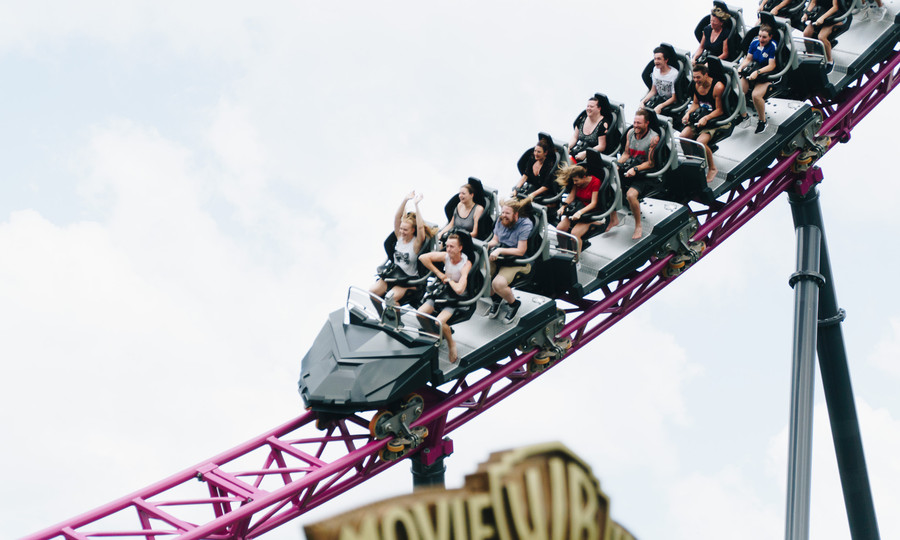 It is to be CEO Graham Burke's final half-year presentation for Village Roadshow – he announced this morning his intention to retire at the end of 2019 – but the meeting was a stark contrast to the bleak results posted by Dreamworld owners Ardent Leisure this morning.
[Dreamworld's] brand is so tarnished but more the point, the quality of our experiences and what we're able to offer people in total, it is no longer a competitive factor.

Graham Burke, Village Roadshow CEO, 22 February 2019
Attendance at Village Roadshow's parks is down – 2.3 million for the six month period against 2.5 million for the prior year, however yield is significantly up and has resulted in half-year earnings up by 24 per cent on last year to $39.7 million, which includes $2.6 million from the recently opened Topgolf.
Dreamworld this morning reported a downturn in attendance and a $12.4 million loss for the same six month period to December 25, though did not provide specific attendance numbers.
"We've taken advantage of this difficult time to really get our act together. And we know that from the exit surveys we do and the promoter scores. People like our parks, they like our experiences," said Mr Burke.
At a time when the two companies' trajectories couldn't be more divergent, his assessment of Dreamworld was blunt.
"Sadly, [with Dreamworld] we used to compete in price but I believe we don't anymore."
In late 2017 Village moved to a higher ticket pricing strategy that has ultimately resulted in a higher margin.
"We knew at the time that we did the pricing increase that we would expect to see a reduction in admissions. We did see that however the reduction in admissions has not been as dramatic as originally anticipated," said Village finance director Julie Raffe.
The positive first half results trend look set to continue for the second half of the financial year with their Gold Coast theme parks reporting record ticket sales in January.
"Certainly admission numbers in January and February have stayed strong. It is up on last year," said Ms Raffe.
Village have already used their improved financial position to buy outright DC Rivals HyperCoaster at a cost of $31 million, from the lease arrangement it was originally financed with. It will increase EBITDA by $5.4 million annually.
"Economically it makes sense to do that." said Ms Raffe.
In stark contrast to Ardent Leisure who this morning backed away from all major capital expenditure at Dreamworld, Village have reaffirmed their commitment to reinvesting in their theme parks.
"We've been much more focused on managing the [capital expenditure] for theme parks. You do need to spend on refreshing those parks. Especially with the annual pass strategy we do need to give a reason for people to keep coming back," said Ms Raffe.
With the announcement of Graham Burke's retirement, Village have announced there will be a global search for his replacement, with Clark Kirby – Village Roadshow Theme Parks CEO – put forward as their internal candidate.
Mr Burke put his weight behind Clark, who is the son of current chairman Robert Kirby and grandson of Village founder Roc Kirby.
"Clark is my preferred candidate [...] I know he's proven himself with running our biggest business and the pricing strategy he designed."
"The business that we're in is all about show business, it's all about selling tickets, it's all about beating the drum and getting people through the turnstile."
"Clark is driven, he's got a worm within him that is restless to sell tickets."
---
---
Recent articles
Now trending