Surf Rider to debut at Wet'n'Wild Water World
Owners confirm that Wet'n'Wild, Australia's largest water park will diversify its offerings with their latest attraction, a roller coaster style thrill ride that blurs the line between traditional theme park and water park.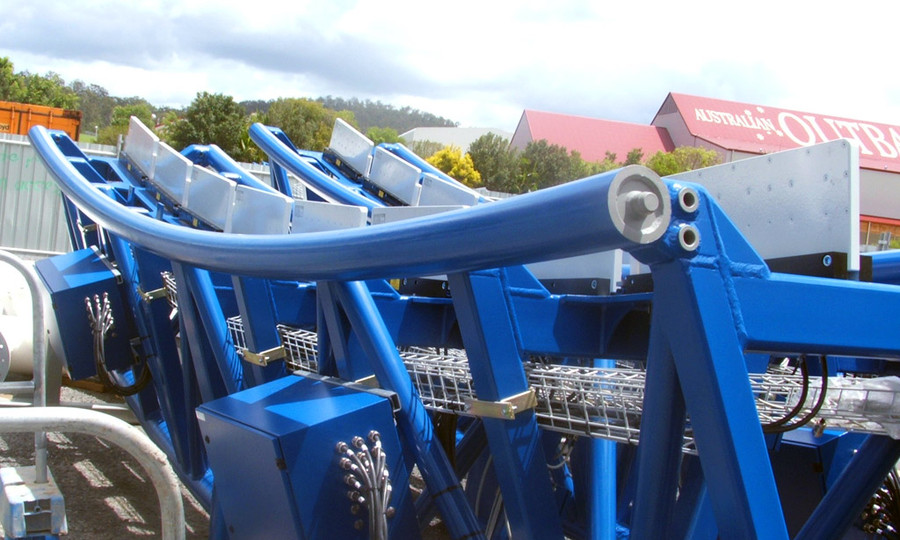 The ride, named Surf Rider will be the first attraction in the park to be not entirely water-based. Built by Swiss ride manufacturer Intamin AG's Ride Trade division, the attraction is best described as a giant U-shaped track, which riders on a skateboard-shaped carriage rock back and forth on. It utilises a linear induction motor (LIM) system to launch the carriage. Onboard, riders are seated facing outwards on two rings of seating which rotate freely as the ride operates.
Reports suggest that the attraction was purchased from Intamin AG, earmarked for installation at Sea World. The land-scarce park hasn't seen a new thrill ride in some 25 years.
With the opening WhiteWater World, a smaller competing water park owned by Dreamworld, Wet'n'Wild has become a key focus of Warner Village Theme Parks, owners of Sea World, Warner Bros. Movie World and Wet'n'Wild. Despite the new competition, Wet'n'Wild delivered its best year on record and is on track to break the million mark for attendance.
Wet'n'Wild is one of the world's most successful water parks. In the United States, only Walt Disney World's Typhoon Lagoon and Blizzard Beach, as well as the unrelated Orlando Wet 'n Wild water parks are ahead of the Gold Coast's Wet'n'Wild Water World in terms of annual attendance. These three parks are year-round operations, with most other U.S. water parks operating seasonally.
Competition between Wet'n'Wild and WhiteWater World is expected to heat up over the next year as the new park establishes itself in a market which has been dominated by Wet'n'Wild for 20 years.
With Village Roadshow announcing recently that Wet'n'Wild is to become the home for the half pipe, the water park looks to be diversifying its product offering rather than fighting water with water, so to speak by installing more blockbuster water slides.
Not to abandon water completely, reports suggest the ride will feature extensive water elements.
Surf Rider is expected open in the second half of the year, with the September holiday period a likely time for the attraction to open.
---
---
Recent articles
Now trending