Dreamworld profits up while attendance slips
Macquarie Leisure Trust Group's latest results show that Dreamworld is continuing to achieve strong financial results while attendance has taken a slight fall. WhiteWater World continues to perform ahead of expectations as it nears the one year mark.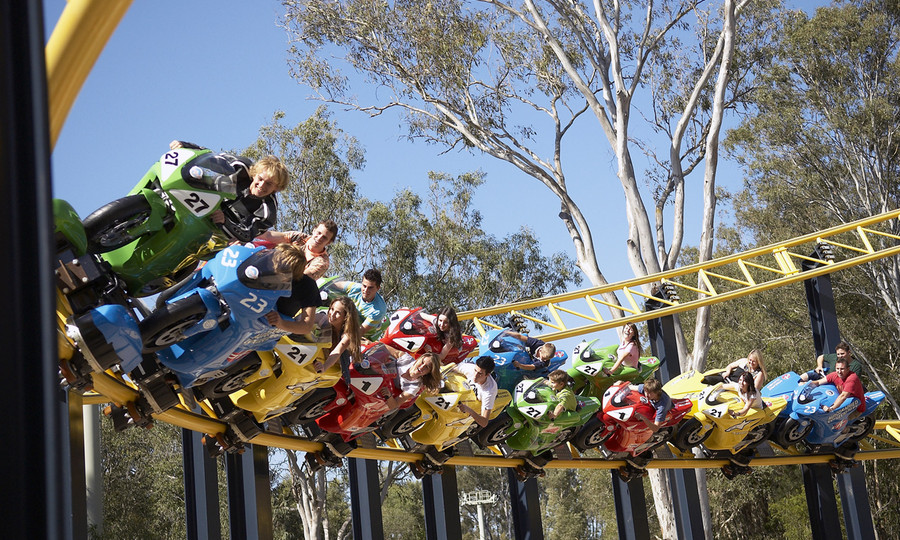 For the first quarter of the 2008 financial year, Dreamworld has achieved a 3.7 per cent increase in revenue, representing an $800,000 boost, as the average guests spends over $5.00 more per visit than the prior corresponding period.
Attendance has once again fallen with a slump of 4.5 per cent for the quarter. Management cite a strategy to reduce discounted season pass sales and promotional offers as the key reason for this slump. These areas represent 90 per cent of the lost patrons according to Macquarie Leisure.
The addition of Mick Doohan's Motocoaster (pictured) which opened in September will underpin their efforts over the forthcoming summer period. It combined with their "World Pass" tickets that offer entry into Dreamworld and WhiteWater World for the basis of Dreamworld's marketing strategy.
WhiteWater World is performing ahead of initial expectations, delivering rentals to Macquarie Leisure of $460,000. The $5 million investment into WhiteWater World this year that saw the addition of two additional slides plus a new area for functions and groups were designed to increase capacity over the summer. WhiteWater World's growth in coming years is expected to be driven by further expansions of the water park.
Featured in this article
---
Recent articles
Now trending