WhiteWater World prepares for expansion
Dreamworld has submitted a development application to the Gold Coast City Council outlining plans for a major expansion of WhiteWater World for 2008 featuring five new attractions.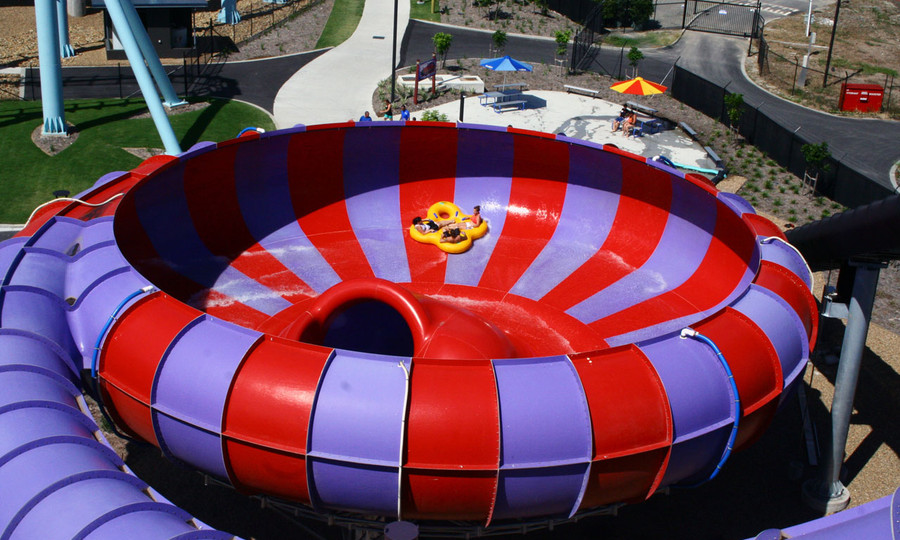 As it heads into its second year of operation, WhiteWater World is already looking to take its competition on head-first with an expansion that nearly doubles the total size of WhiteWater World, exepected to open in time for the 2008 summer period, about a year from now.
WhiteWater World was the first new theme park on the Gold Coast since Village Roadshow's Warner Bros. Movie World opened in 1991. After Wet'n'Wild Water World – also Village-owned – has been the sole water park on the Gold Coast for two decades, Dreamworld's owners Macquarie Leisure set about entering the lucrative market with the $56 million investment in 2006. The park, located directly next door to Dreamworld, is significantly smaller than Wet'n'Wild but combined many Australian-firsts to give much-needed variety and competition in the stagnant yet highly profitable water park sector on the Gold Coast.
A year after opening WhiteWater World added a new water slide attraction, The Little Rippers, and a function facility to boost the park's capacity and appeal.
Wet'n'Wild responded to WhiteWater World by diversifying its water offerings with SurfRider – an Intamin half-pipe roller coaster – as well as upgrading its four body slides that date back to 1986. The park seemed unfazed by the new competition, recording its most successful year ever with over a million guests, putting it among the top three water parks in the world.
Evidently not yet ready to leave WhiteWater World to its own devices, its owners have submitted a comprehensive D.A. for the 2008 expansion that adds a handful of new attractions and some much needed room and variance in the park's offerings.
The new development expands WhiteWater World eastward, utilising the area left vacant by the Thunderbolt roller coaster's 2004 removal.
The main feature will be a fourth 25m tall tower featuring three new water slides. Two of these will be ProSlide's Mammoth Slides, family raft slides similar to Mammoth Falls seen at Wet'n'Wild. The third will be the Tornado Alley concept, also from ProSlide. This is a ride which combines ProSlide's existing "tornado" funnels with a longer more traditional water slide. These slides will be located where Thunderbolt's station was and even encroach on Dreamworld to provide a unique backdrop for guests at the dry theme park.
Both these ride concepts from ProSlide have previously been announced at Jamberoo Adventure Park, a small park about an hour south of Sydney, as part of a major expansion across coming years.
In addition to the slide tower, the expansion will also feature a lazy rider, meandering around much of the remaining area. It will feature a "wave channel" that provides an added thrill for this typically sedate style of ride. Similar attractions include Wet'n'Wild's relaxing Calypso Beach, the first in Australia, and Jamberoo's Rapid River, which also features waves.
A large water play area will top off the new area, that also features extensive shade areas, additional amenities and food & beverage outlets, and extensive observation areas around the lazy river.
The expansion is due to open in late 2008 if the development application and all subsequent steps go according to plan.
Featured in this article
---
Recent articles
Now trending