Warner Bros. Movie World Celebrates 30th Birthday
Warner Bros. Movie World is celebrating its 30th Birthday in style with the unveiling of an all new three-metre-tall Bronzed Bugs Bunny statue in the Fountain of Fame this morning.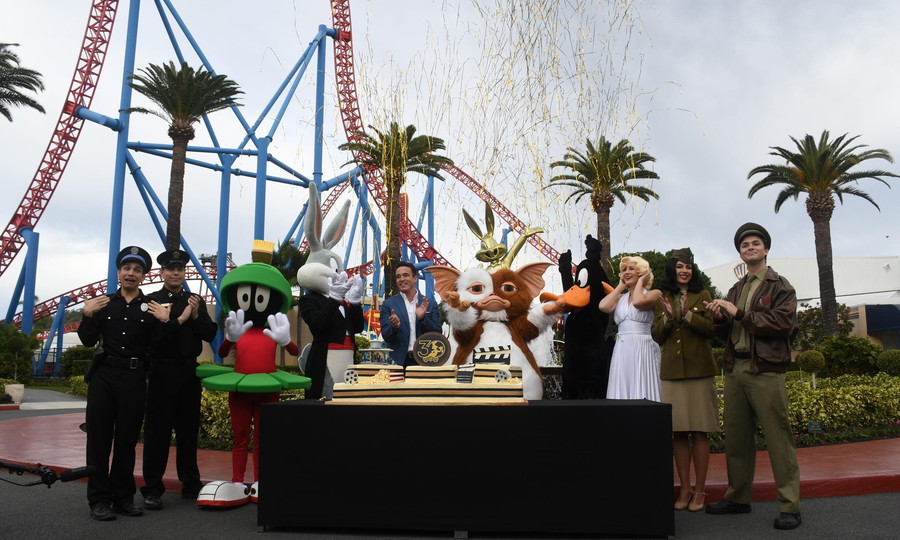 Movie World's most iconic characters including Bugs Bunny, Daffy, Gizmo, Police Academy and more were on hand to celebrate the momentous occasion and enjoy a giant 30th Birthday cake to kick-start the park's two-month-long festivities.
Village Roadshow Theme Parks CEO, Clark Kirby said this is an amazing milestone for one of Australia's premier tourism attractions.
"Movie World is such an iconic destination and we have been fortunate to have had so many great memories over the park's 30-year history and we look forward to making many more memorable moments as we head into the future," he said.
"A massive part of the success of Movie World can be credited to our team and we are extremely proud to have 13 original team members in attendance at the celebrations today, and we would like to acknowledge and thank them for all their efforts on this special occasion.
"Our guests will also be able to join the birthday celebrations as we host the limited time only special event 'Hooray For Hollywood' at the park from 26 June to 11 July featuring the park's biggest parade ever, a massive all-star cast and exciting Hollywood moments."
Movie World officially opened on the 3rd June 1991 to massive fanfare with celebrities Clint Eastwood, Goldie Hawn, Kurt Russell and Mel Gibson in attendance.
---
---
Recent articles
Now trending