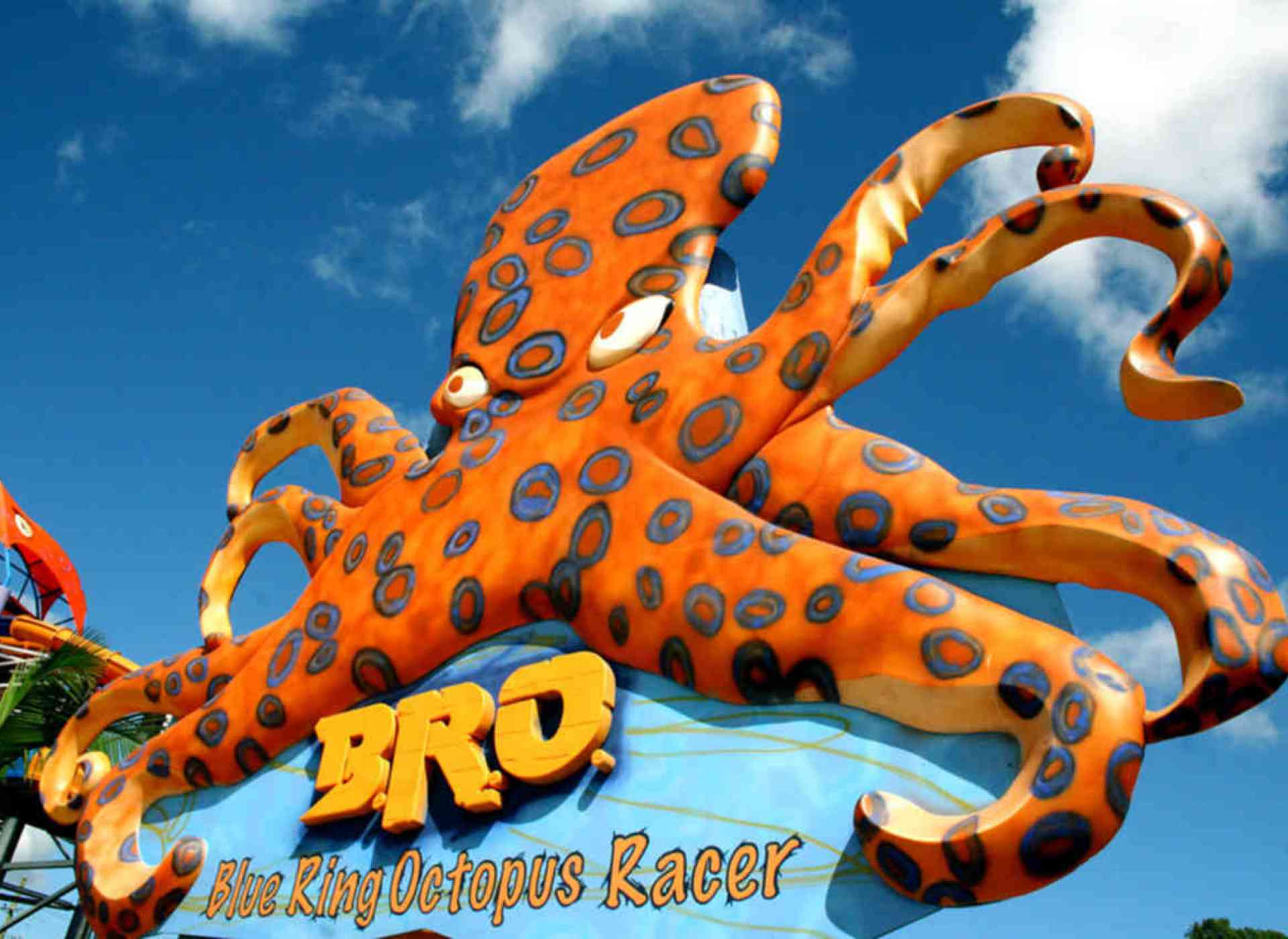 12 Photos
Blue Ringed Octopus Overview
Found on the purple tower at the South End of the site.

8 Guests race on head first mats down separate lanes. At the start all lanes complete a 360 degree turn. The final section is open air triple dip with parallel lanes leading to the finish line.

Name is shortened to "The BRO" in promotional material.World's first 8-lane version of the Octopus Racer slide.
---
Opening Date
December 8, 2006
Type

8 Lane Racer Slide

Manufacturer

ProSlide

Guests Per Cycle

1

Model

Vehicle Type

Height

16 m

Drop height

m

Length

120 m

Speed

50 km/hr

Launch system

G-forces

g

Drop angle

º

Inversions

Hourly Capacity

1000 people per hour

Vehicles

Carriages

Rows per car

Seats per row

Construction Cost

Ride time

0:24 mins

Restraint style

Braking system

Min. rider height

cm

Max. rider height

cm
Reviews are the subjective opinion of members and not that of Parkz.com
More Blue Ringed Octopus Reviews