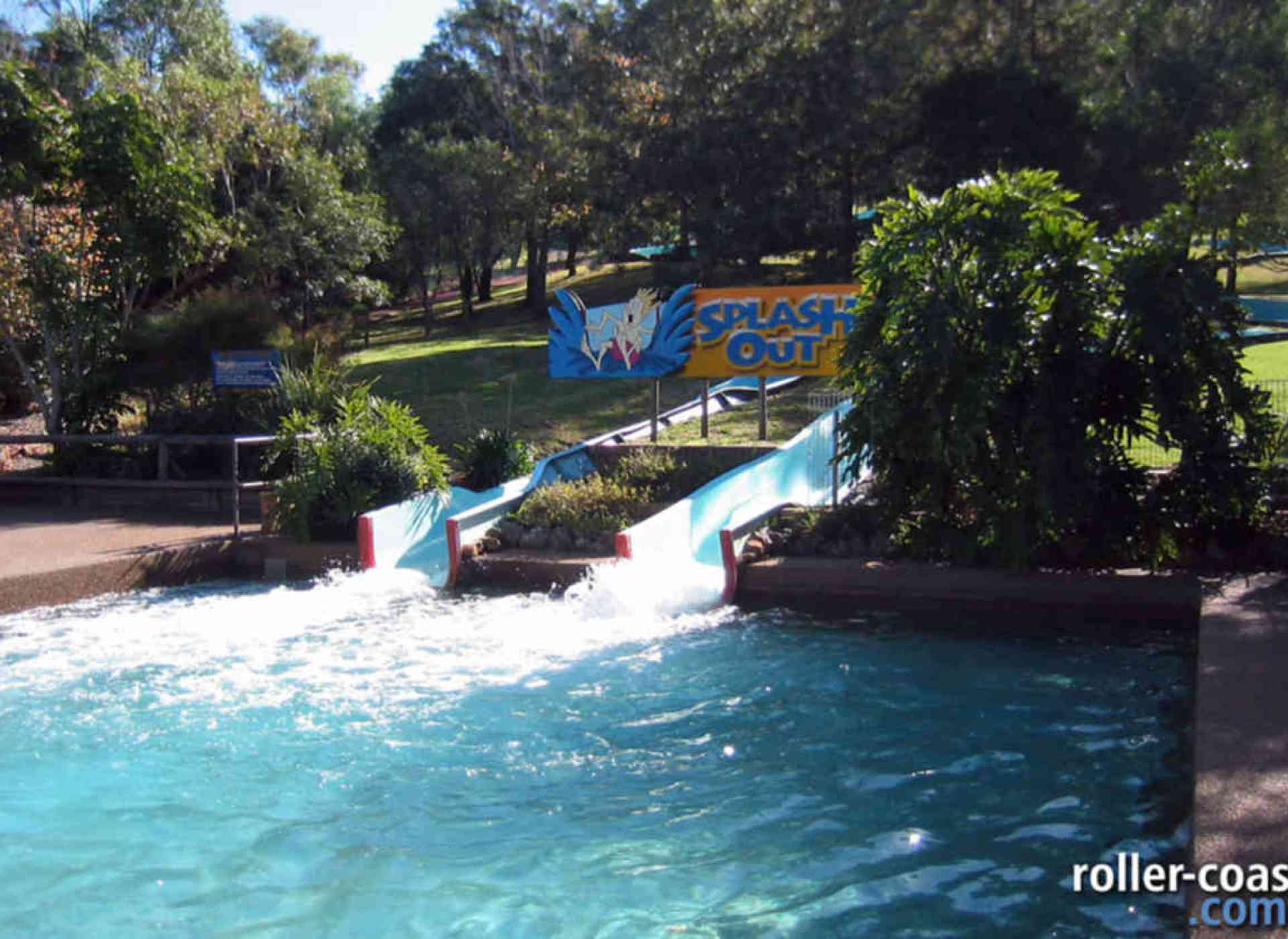 10 Photos
Splash Out Fast Aqua Slide review by Denparks
As the first implemented and first overall waterslide to exist in Jamberoo, it has lasted and used it's time efficiently, serving new customers to ride the awesomeness! Being built in 1981, and now that it is 2017, we could see it go due to the brand new water slides coming 2018-2022. However, it is still a great time out for your kids, and even you! The only fault would be that you can cut your back at the end of the ride, like I did. Nothing major, just a little scratch.
Review Criteria
Enjoyment
Fantastic fast paced enjoyment.
Effectiveness
Definitely gives a splash out at the end!
Intensity
I would have to say medium considering it's extremely smooth for a waterslide from 1981.
Rider Comfort
The rider comfort was AMAZING! It was extremely smooth!
Pacing
The pacing kept me excited until the splash pool at the end.
Theming/Storyline
I would say in the middle of Poor and average because of the Water theme, but other than that...
Upkeep/Presentation
I understand that for 1981, they weren't perfect, however, I cut my back on the edge of the bricks at the splash pool down the bottom.
Queue/Efficiency
The queue is outstanding for 1981, there are two slides and they each have lines coming around the outside!
Splash Factor
Extreme Wetness especially at the bottom considering there is a MASSIVE POOL!
Reviews are the subjective opinion of members and not that of Parkz.com
More Splash Out Fast Aqua Slide Reviews