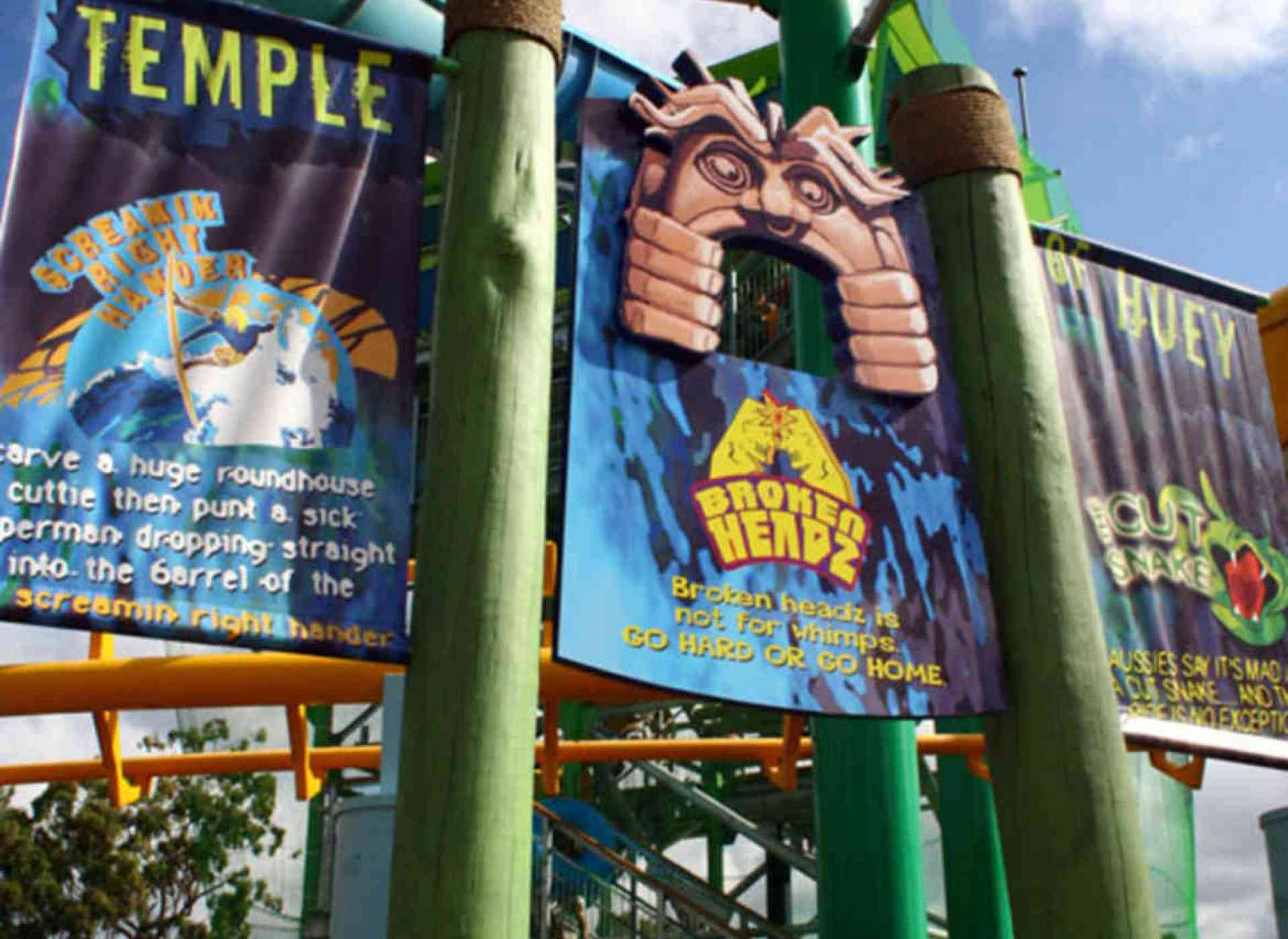 9 Photos
The Temple of Huey (Cut Snake) Overview

One of three tube slides that can be found on the tower at the back of the park, known as "The Temple of Huey". "Huey" is the surf god whose name is often used in a similar context to "Mother Earth". This is the green and gold slide.


---
Opening Date
December 8, 2006
Type

Tube Slide

Manufacturer

Guests Per Cycle

Model

Vehicle Type

Height

13.25 m

Drop height

m

Length

104 m

Speed

km/hr

Launch system

G-forces

g

Drop angle

º

Inversions

Hourly Capacity

250 people per hour

Vehicles

Carriages

Rows per car

Seats per row

Construction Cost

Ride time

mins

Restraint style

Braking system

Min. rider height

cm

Max. rider height

cm
WhiteWater World Deals & Offers
Tickets, vouchers, offers and more
Dreamworld (including WhiteWater World) 1 Day Ticket
Book your 1 day Dreamworld tickets here to receive express entry into Dreamworld. Cheaper than front gate prices.
These offers are provided via trusted third party suppliers. Parkz cannot guarantee current availability.
Reviews are the subjective opinion of members and not that of Parkz.com
More The Temple of Huey (Cut Snake) Reviews