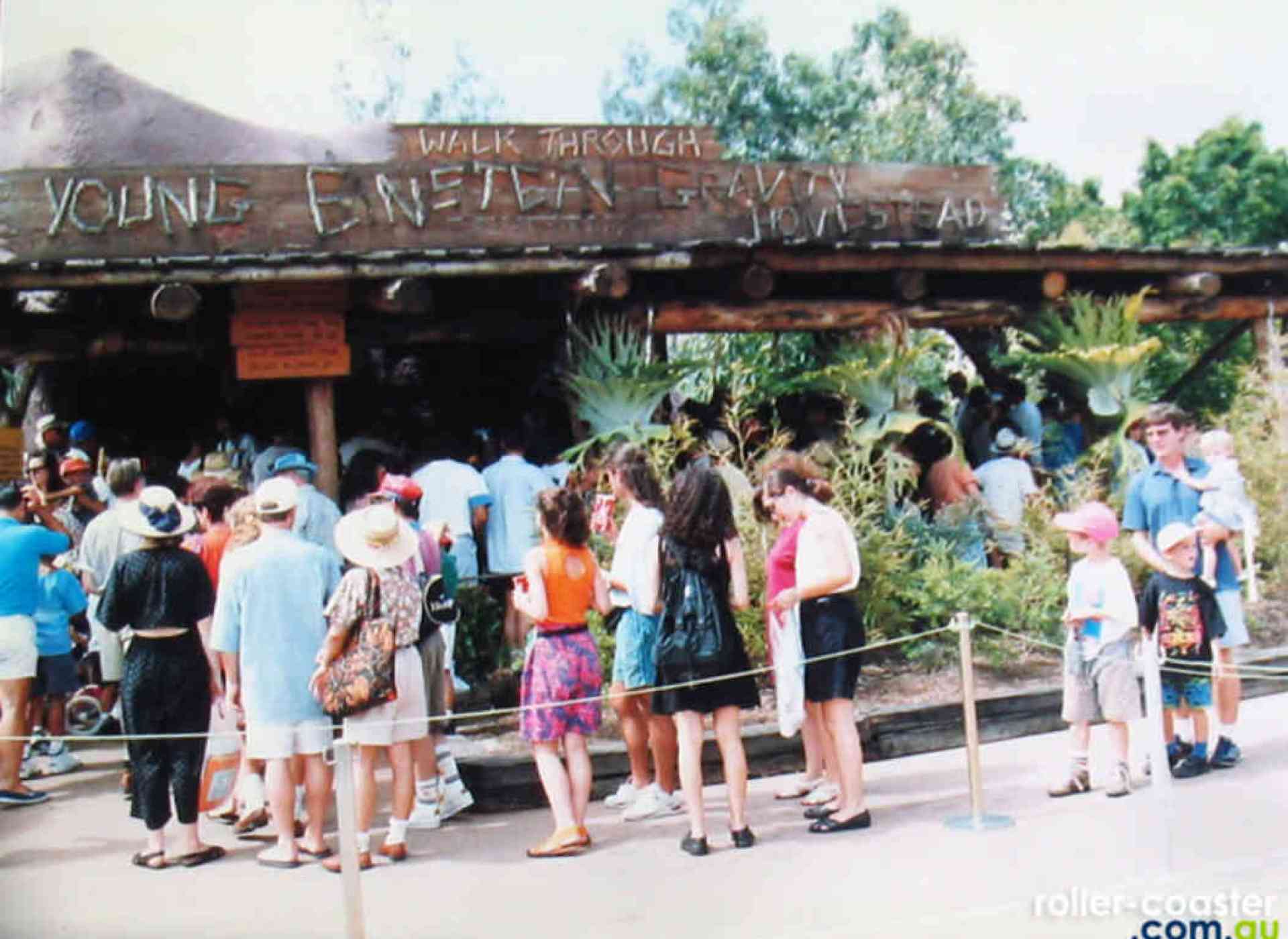 1 Photos
Young Einstein Gravity Homestead Overview
This walkthrough attraction featured an sloped floor at around 25º, allowing for an exhibition of gravity at work with the use of several optical illusions.

Based on the 1988 Yahoo Serious Film, "Young Einstein", a slightly warped exploration into the mind of physicist Albert Einstein.
Removed to make way for a Harry Potter walkthrough attraction, which was later removed to make way for "The Official Matrix Exhibit".


---
Approx.

Closing Date

2000
Type

Walk-through

Manufacturer

Warner Bros. Movie World

Guests Per Cycle

Model

Vehicle Type

Height

m

Drop height

m

Length

m

Speed

km/hr

Launch system

G-forces

g

Drop angle

º

Inversions

Hourly Capacity

people per hour

Vehicles

Carriages

Rows per car

Seats per row

Construction Cost

Ride time

mins

Restraint style

Braking system

Min. rider height

cm

Max. rider height

cm
Reviews are the subjective opinion of members and not that of Parkz.com
More Young Einstein Gravity Homestead Reviews