Richard
Photos Richard has uploaded
Here are all of the photos that Richard has uploaded.
This still from a TV commercial for Dreamworld in the late 1980s shows the original ride's track and two-seat cars. The later Eureka Mountain Mine Ride featured larger, four-seat vehicles, a different track design and no turns this tight.
It gives the wharf vibe of Shark Bay a decidedly tropical feel.
Disney called this kind of feature a 'weenie', a large structure visible throughout the theme park designed to drawn guests towards it.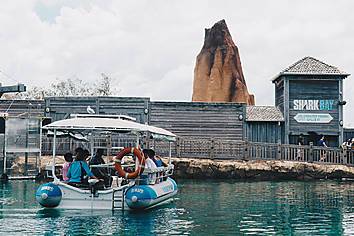 The volcano is now an icon visible throughout the park.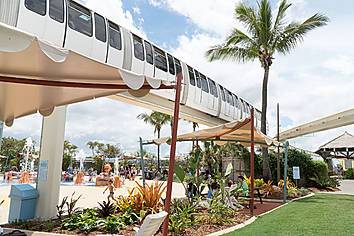 The monorail passes over the new area. Plenty of shade and deckchairs exist for parents to sit and enjoy some quiet time while they keen an eye on their children.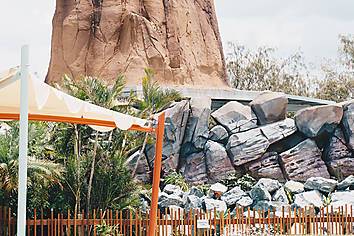 The volcano sits slightly proud of a rock wall.
The area pulls off the mix of realism and fantasy quite well.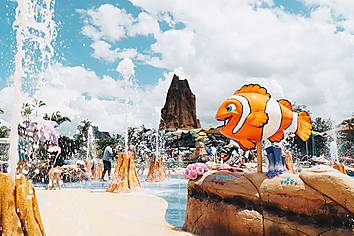 It's a fairly simple concept, but it definitely helps build Sea World up into a great family park.
Plenty of opportunities to get soaked.
It's safe to say it's a hit with the target audience.
Gentle grass hills surround the area giving plenty of space for patient parents to watch their kids exhaust themselves.
These fish are pretty damn happy.
The smaller volcanoes build nicely on the mood set with the the large volcano in the corner of The Reef.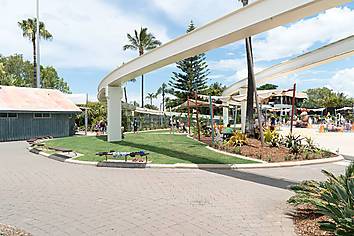 The two areas join seamlessly with each other.
The nearby Battle Boats are quiet with The Reef drawing most of the young families looking to get wet.
The area is full of water, kicking it up a notch from the nearby Battle Boats which is really only semi-wet by comparison.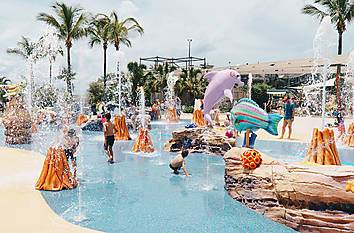 The area is fully wheelchair accessible thanks its flat surfaces and wide open spaces.
Soft rubber surfaces means kids can enjoy themselves at full speed.
Though the characters are all unique, there's definitely inspiration drawn from undersea franchises like The Little Mermaid, Finding Nemo or Shark Tale.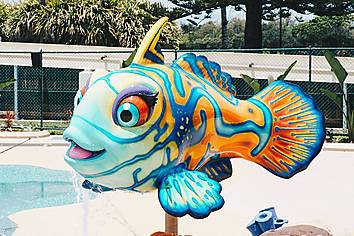 The detail on the fibreglass sculptures is exactly as we've come to expect from VRTP in recent years.