Luke
Photos Luke has uploaded
Here are all of the photos that Luke has uploaded.
The "Main Street" of the park has some birds on display as soon as you walk in.
Directions to some of the critters on display.
Outback dunnies, with a surprisingly luxurious interior.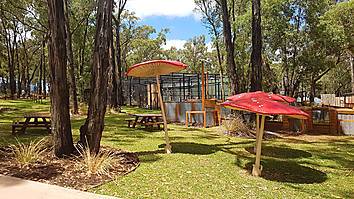 The lower end of the Wildlife Trail has a picnic area.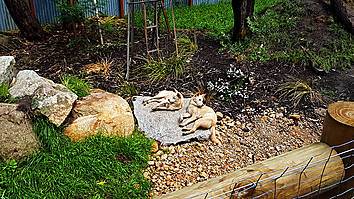 Dingoes warming themselves on a rock.
Dingo thinks he's the lion king.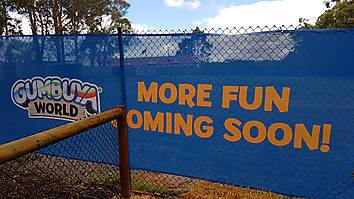 More Fun Coming Soon!
Taking a leaf out of Dreamworlds book with the rusty car prop in the Dingo exhibit.
A long dingo exhibit.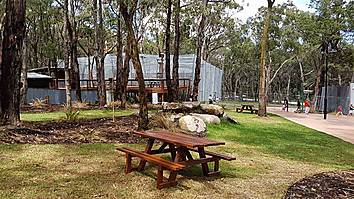 In one corner is an extensive aviary, and elevated boardwalks around koalas.
Wallaby Walk.
Visitors can divert off into Wallaby enclosure.
Emerging from the Critter Cave, visitors find themselves in a wide area with several large exhibits and free roaming kangaroos.
The park bills itself as Victorias Disneyland, and whilst most probably roll their eyes at such a claim, the rockwork, at least, is Disney standard.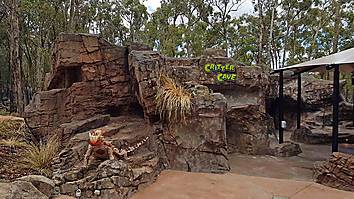 Eventually you reach an indoor reptile exhibit.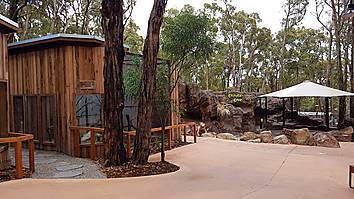 A sloping pathway leads down past a few cages containing various birds, and quolls.
This giant photo opportunity marks the start of the Wildlife Trail.
Wildlife Trail is one of the four main "Lands" at Gumbuya World.
A ship under attack from a sea monster. The Pelican doesn't care and the dolphin seems to be endorsing it.
An eye catching mural adorns the walls around this bumper car track.