Photos Theme Park Girl has uploaded
Here are all of the photos that Theme Park Girl has uploaded.
A big hit on that blue shipping container!
The track diving into the wash.
A late afternoon Storm...Excuse the pun.
Viking's Revenge Flume Ride had to be diverted into a new course that threads through the tangle of Storm Coaster columns.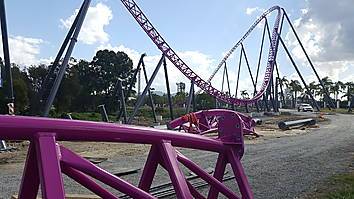 The track out of the Stengel Dive and into the next element is completed.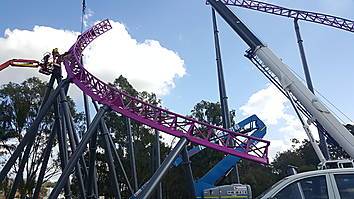 The turnaround of the ride is set to be an inclined dive loop.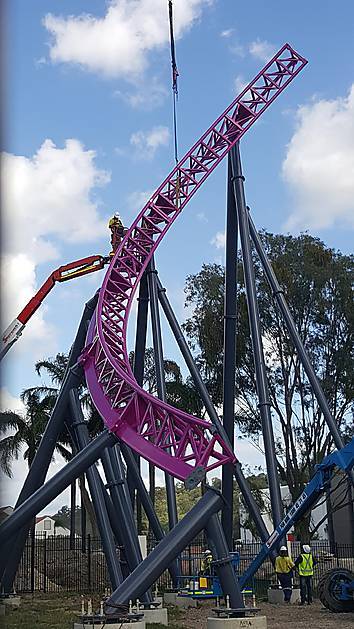 An inclined dive loop is a steep, banked turn that dives to the ground. The high positive g-forces in this section of the ride means it uses the two-spine version of track.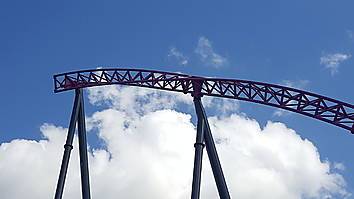 The highest point of the inclined dive loop where it sharply banks to the left before diving.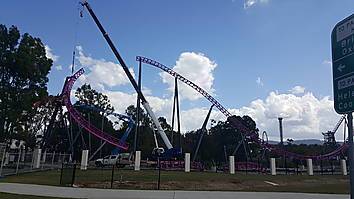 The turnaround point of the ride.
The outdoor part of the ride.
Approaching full speed.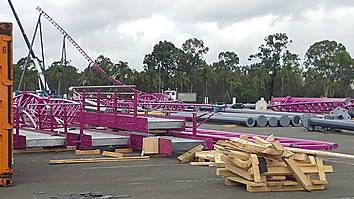 Staircases that will be positioned alongside the lift hill have appeared.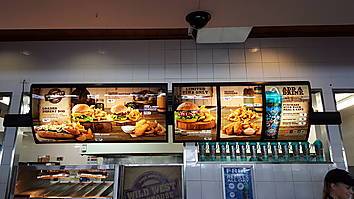 With the Wild West Falls refurbishment comes the reopening of the Wild West Roadhouse, sporting a newly refreshed menu.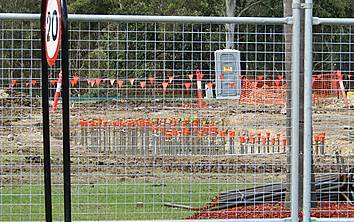 Some sizable footings underway.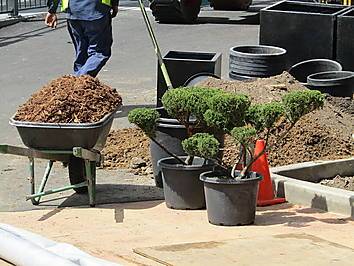 Let's be honest. We've all just been waiting for the landscaping...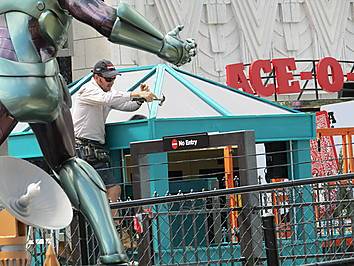 Finishing touches are put on the area ahead of its soft opening.
Some last minute car troubles...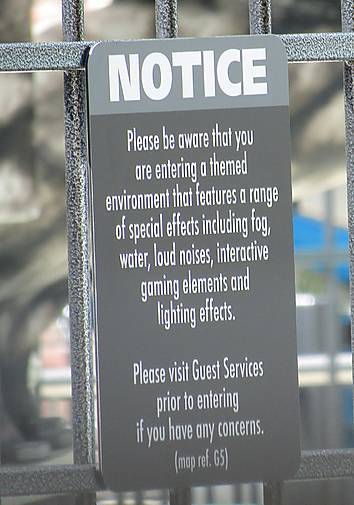 The fact that the area has warning signs should give an indication of just how interactive and effects-heavy the new precinct will be.
Landscaping brings some much-needed greenery to the vivid DC Super-Villains Unleashed precinct.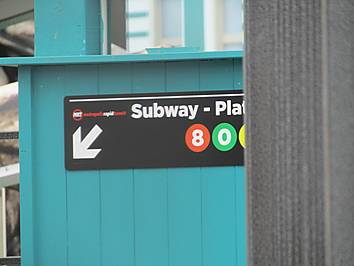 DC Comics Super-Villains Unleashed even has subtle references to Superman Escape's MRT.