Photos ShadowXL has uploaded
Here are all of the photos that ShadowXL has uploaded.
From the wave pool the skyline of Wet 'n' Wild is clearly visible, including Mammoth Falls.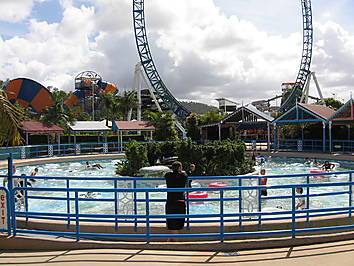 A fairly gentle ride, while laying in a tube you get pushed around in circles
Take the bridge over to Calypso Beach
With the themeing of a tropical beach, the track gently curves through bushes and sand
Some of the themeing at Calypso Beach
The waterfall found on the track
In the Winter this attraction is changed to a series of hot spas
Wet 'n' Wild's latest attraction blurs the line between wet and dry attractions
The restraints on Surfrider
The train at full height
As it rushes through the spray of water
Under the station
The Splash Zone is a place where children can cool down on a hot summers day
A recent addition to the WB Kids Fun Zone a carousel themed with famous Looney Tunes characters such as Bugs Bunny and Marvin the Martin
A recent addition to the WB Kids Fun Zone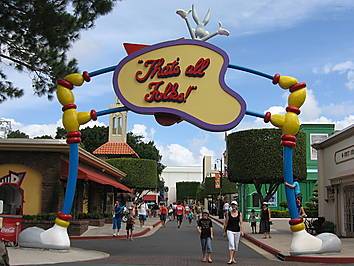 As you leave the WB Kids Fun Zone you are farewelled with the famous Looney Tunes quote
The SpeedCoaster at Wet 'n' Wild
The riders pick up speed down a fast slope
After the slope the riders go skywards on the zero gravity section of the slide
The front design of the train can be seen as guests board the ride.