Gazza
Photos Gazza has uploaded
Here are all of the photos that Gazza has uploaded.
The infamous unfinished hotel in Pyongyang, North Korea.
The park also has the Family Slides, classic serpentine body slides, of varying height.
As part of the move from Wet n Wild, Twister was given its own staircase, instead of branching off the ramp.
At the end of the slide you skim through a shallow runout and go up an uphill section before falling back down, a bit like a shuttle coaster.
Speedcoaster is a pair of raft slides side by side. The dips are gentle, so you pick up a fair bit of speed, but the ride is fairly sedate.
Twister and Speedcoaster are 2nd hand slides from Wet n Wild on the Gold Coast.
Twister is a pair of braided high speed body slides.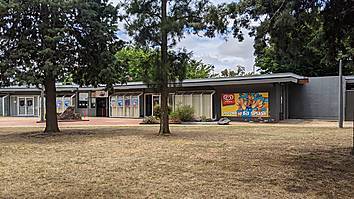 The park entrance.
Big Splash is a small outdoor water park in Canberra, one of Australia's coldest cities.
The finish line.
It's easily the most thrilling and most challenging Toboggan run in Australia, with sharp curves, often in quick succession, so even the most seasoned speed demon will be reaching for the brake.
Staring down from the start line you get a sense of what a wild and steep course this is.
"Break Lever" ugh.
The lift eventually levels off at the top of the run.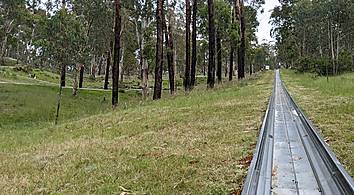 It's quite a lengthy course.
A tow cable brings you to the top.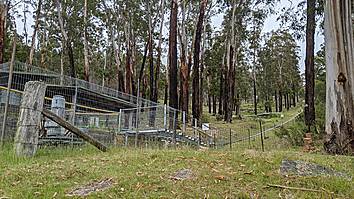 The ride was built by Wiegand, a German company specialising in not only Toboggan Runs, but alpine coasters, giant slides and even stainless steel water slides.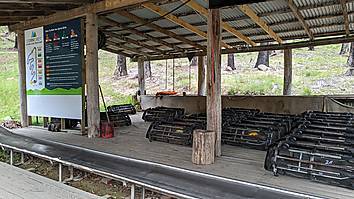 Toboggans lined up.
A map of the course with rider instructions.
....Except the one about this being a ticket office. You have to head back to the main building for that.