Gazza
Photos Gazza has uploaded
Here are all of the photos that Gazza has uploaded.
Perhaps the most constantly changing corner of Dreamworld.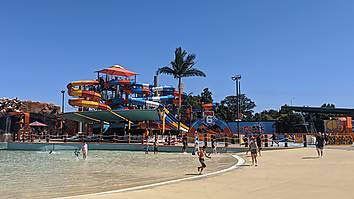 Simple classic body slide fun.
The compact nature of the site means the slides coil tightly around each other.
The complex features two open air body slides, two freefall slides, an enclosed slide, and one which starts enclosed and finishes open air.
The entrance.
Fully 6 opened in late 2019, and is the first new slide tower to be built at the park since its opening in 2006.
Cedar Point skyline at sunset.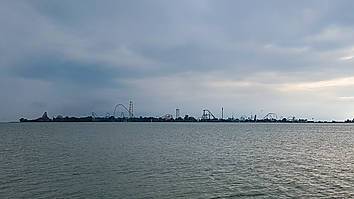 Cedar Point across the water from Battery Park, Sandusky.
Millennium Force racing around Forbidden Frontier.
Raptor and Valravn after a downpour.
A wild and relentless ride that makes it one of the world's iconic coasters.
After the zero g roll you can see the way it loops around the lift hill structure and comes back via the twisted snake dive and into the mid course brakes.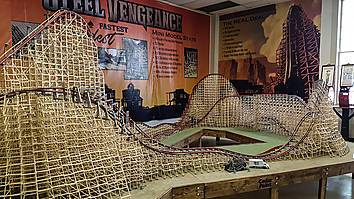 The first drop, first hill, outward banked hill and zero g roll.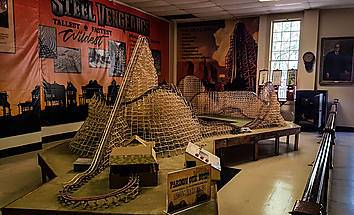 The Town Hall Museum features a model of Steel Vengeance.
Steel Vengeance after dark.
It's akin to being on a bucking bronco as you are flung up and down in the seats.
After a wave turn hidden in the structure, the ride lines up for a wild finale with several small airtime hills.
The 4th inversion, another zero g roll.
You can spy the 3rd inversion buried in the bottom of the structure beneath the first two, another zero g roll.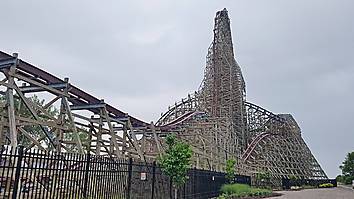 After the mid course brakes are further hills, including a twisted hill before you dive into the structure.