Photos Clare has uploaded
Here are all of the photos that Clare has uploaded.
The Dinosaur Island exhibit – which featured previously at Sea World – is not on display at Adventure World.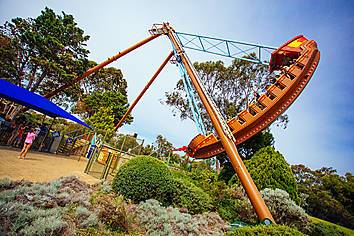 Entrance to the Dragon's Kingdom themed children's area.
Free Fall is a Huss Shot n Drop tower ride.