$90 million water park development underway for Sunshine Coast
Caloundra on the Sunshine Coast looks set to become home to one of the largest theme park developments in Australia as plans for the Adventura Water Park Resort move forward.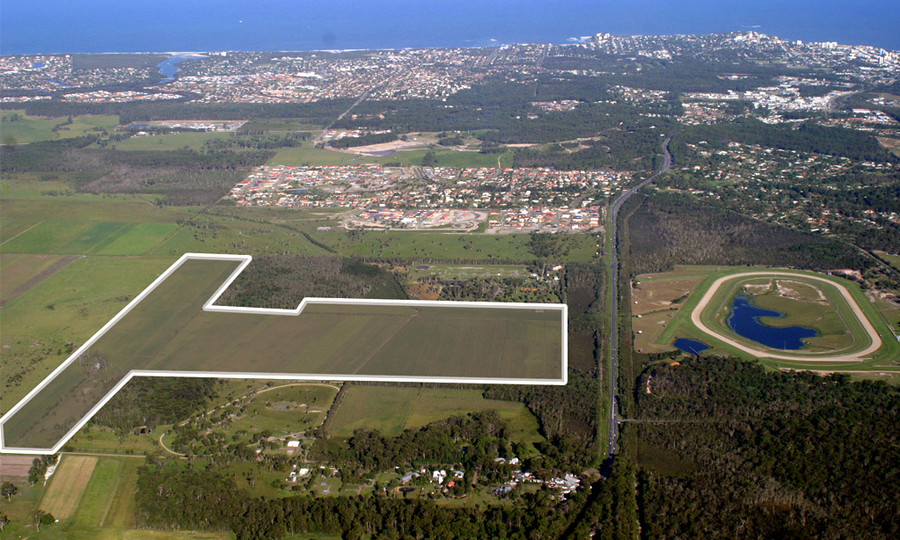 Four years in the making, the Adventura Water Park development represents the first major theme park proposal on the Sunshine Coast from a local group intent on going ahead with the project. In 2004 the group purchased a 66 hectare parcel of land 7km west of Caloundra, the largest city on the Sunshine Coast.
Estimated to cost around $90 million to complete, the group envisages an all-inclusive holiday experience. The development will comprise of a world-class water park, holiday village, retail centre and a recreational centre, all designed to create a true holiday destination across the 66 hectare site.
It is anticipated in the long-term that surrounding parcels of land may be purchased for expansion options to bring the total size to 120 hectares, or about 300 acres.
The accommodation is described as affordable, with the developers hoping to attract the lucrative grey nomad market, as well as families on a budget. The resort is expected to attract 750,000 visitors a year based on estimates.
At the centre of the Adventura Water Park Resort is a water park spanning 12 hectares, about the same size as Wet'n'Wild Water World on the Gold Coast. By comparison, WhiteWater World, Australia's newest water park is only 4 hectares. The developers describe the water park as world-class.
Tentative blueprints for the water park show a range of attractions, including:
A natural lagoon-style wave pool
A second pool area with an adjoining lazy river
A separate children's pool area
Two separate "ride zones" comprising of a range of slide attractions
Developers have suggested that they have been in talks with Warner Village Theme Parks in regards to the development of the water park, expressing interest in going forth with the water park as a joint project. The developers caveated the statement by suggesting that the project will proceed with or without WVTP.
In 2004 Warner Village Theme Park announced plans that they would build a second Wet'n'Wild water park on the Sunshine Coast. Original plans called for the project to be finalised by 2005, and open in 2007. The company has not released any updated on the project since.
Based on the blueprints, it is expected that the attraction selection is not finalised, and won't be until after gaining Council planning approval has been attained.
The group of Sunshine Coast investors hope to get the resort development open as soon as 2009. Development applications have been submitted to the Caloundra City Council, however the Council has indicated that the approval process could take up to two years.
---
---
Recent articles
Now trending