WhiteWater World not out of the loop
Evidently WhiteWater World aren't going to let Wet'n'Wild Water World take all the thunder of Australia's first looping water slide, with reports suggesting that they may indeed have their own plans for a competing attraction.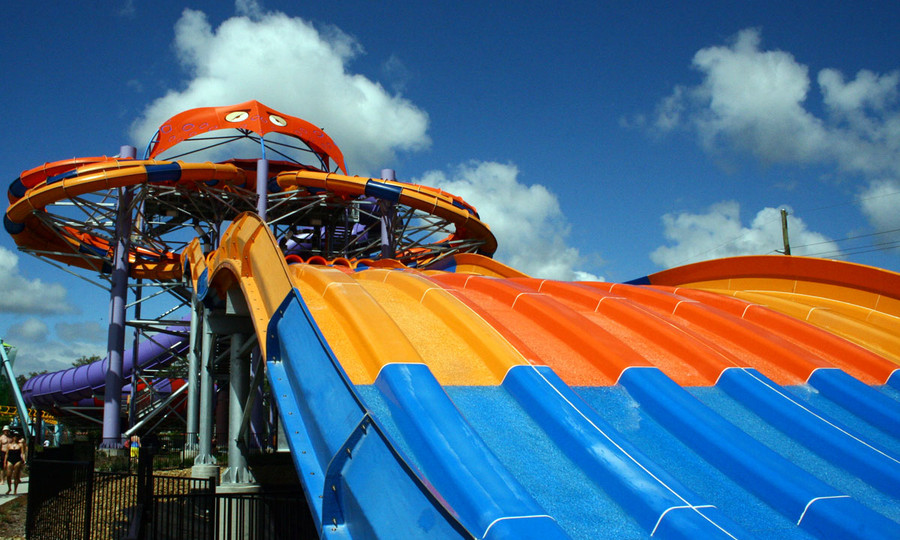 In December, Parkz reported that Ardent Leisure's WhiteWater World was set to receive Australia's first looping water slide, to be built by White Water West -- until Village Roadshow-owned Wet'n'Wild Water World came in and ordered several units from the Canadian water attraction manufacturer in exchange for exclusivity.
It turns out that may not be the end of the quest for bragging rights to a water slide that completes a 360º near-vertical loop. Documents submitted to the Gold coast City Council for development approval indicate WhiteWater World is now seeking to attach an attraction they title "The SuperLOOP" to one of the existing slide towers at the park.
ProSlide Technology Inc., the Canadian company behind most of WhiteWater World's attractions to date, is listed as the manufacturer. ProSlide have not publicly announced their own looping water slide, but with White Water West selling many such attractions around the world, other manufacturers surely have their own versions in the pipeline.
It can't be confirmed at this stage that SuperLOOP is in fact a looping water slide, but it certainly fits with ProSlide's typically descriptive attraction names. Assuming WhiteWater World is installing a ProSlide version of the attraction, it demonstrates a particularly interesting method of responding to competition.
A move like this doesn't seek to strengthen their own product offering; rather it's a strategy that achieves the primary goal of diluting their competitor's ability to successfully market a major new attraction. While WhiteWater World don't necessarily have a lot to gain from competing this directly, they can certainly minimise how much Wet'n'Wild Water World and Warner Village Theme Parks gain from the attraction and divert some would-be WVTP customers back towards WhiteWater World and Dreamworld.
If the SuperLOOP goes ahead and is in fact a looping water slide, it can naturally be expected to debut sometime in late 2010 to coincide with Wet'n'Wild Water World's AquaLoop.
Featured in this article
---
Recent articles
Now trending