Adventure World launches Goliath to kick-start 2017 season
Saturday, 23 September will see Perth's Adventure World open for its 36th season with the debut of Goliath, the park's latest thrill ride.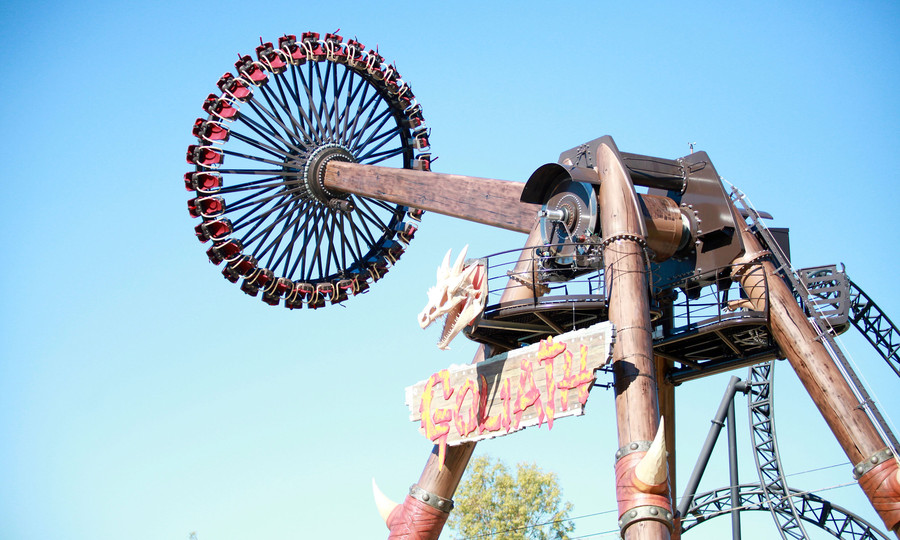 Goliath is a giant pendulum ride that invites 32 thrill-seekers at a time to experience the thrill of flying as the massive pendulum swings beyond horizontal, up to 120° in the air.
"We are delighted to launch yet another world-class attraction into Western Australia as we continue to strengthen Adventure World's place as a must-visit theme park," said Adventure World CEO, Andrew Sharry.
The thrill ride is the latest incarnation of the Gyro Swing from Swiss ride manufacturer Intamin. The most notable feature of this latest version is the open lapbar restraints. Australia's only other Gyro Swing, The Claw at Dreamworld opened in 2004 and features a nearly identical ride experience albeit with more restrictive over-the-shoulder restraints.
This new addition joins over 25 other rides and attractions at Adventure World – Western Australia's only theme Park.
Other rides include the 2013 roller coaster Abyss and 2015's Kraken which rates as the longest, tallest and steepest "funnel" water slide on the planet.
Goliath Ride Dimensions
Maximum Height (full swing) approx. 27.90 m
Maximum Swing Angle approx. +/- 120°
Maximum Tangential Gondola Speed approx. 17.8 m/sec
Gondola capacity 32 passengers
Minimum Rider Height 1.20 m
Maximum Rider Height 2.0 m
---
---
Recent articles
Now trending