Village Roadshow moves away from discounted theme park passes with the One Pass
In the biggest shakeup to theme park ticketing in almost a decade, Village Roadshow Theme Parks have announced a new theme park pass strategy that moves sharply away from sub-$100 annual passes that have reigned supreme.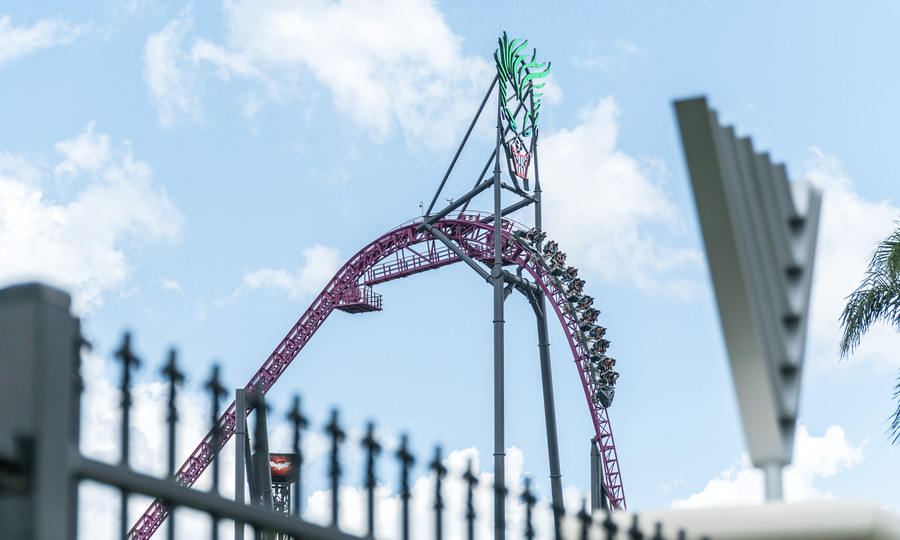 Village Roadshow Theme Parks changed industry dramatically with the introduction of $99 annual passes in 2009, offering access to the company's three flagship Gold Coast theme parks Sea World, Warner Bros. Movie World and Wet'n'Wild Gold Coast for a fraction of the price of a single park annual pass previously.
At the time these passes were seen as a temporary measure to withstand the Global Financial Crisis, but it became a pricing strategy that became difficult to move away from. Attempts were made over the years and prices sometimes clawed their way up with different pass inclusions at different times. But twelve months of theme park access for below $99 became the norm.
As Dreamworld struggles in the fallout from last year's tragic accident on Thunder River Rapids and moves towards increasingly heavy discounting and minimal investment in new attractions to dig themselves out of a hole, it's evident that Village Roadshow Theme Parks see this as their opportunity to reposition their theme parks as a premium product.
Last year DC Rivals HyperCoaster redefined thrill rides on the Gold Coast, taking away Dreamworld's thrill ride crown at one fell swoop. The $30 million ride opened in September to rave reviews and became their opportunity to redefine their offering and target audience.
And so now Village Roadshow makes the most drastic changes to theme park pricing in 2009, in a move that makes theme parks once again a premium outing.
The Village Roadshow One Pass replaces the previous incarnations of the VIP Pass.
The new pass also sees the demise of memberships -- monthly billed passes that were noted upon introduction for their low monthly cost but higher overall cost, lower churn rate and better cashflow for the company.
The Village Roadshow One Pass is priced at $199 – or $139 for local residents – and includes 12 months of unlimited entry to Warner Bros. Movie World, Sea World, Wet'n'Wild Gold Coast and Paradise Country.
The new pass also includes one entry to Movie World's White Christmas and Sea World's Carnivale. Fright Nights, the group's flagship event is not included with the new passes.
The new pricing also removes transaction fees and other added charges from the process, vastly simplifying transactions with Village Roadshow Theme Parks. Similarly, the company has removed one-hour locker hire fees for attractions like Superman Escape.
The new pricing is in stark contrast to Dreamworld, where pricing has been repeatedly slashed. The competing theme park is currently offering annual passes until December 2018 for $79.
The move is the first indication of the two theme parks taking very different paths. Village Roadshow Theme Parks make it very clear that they don't intend to compete with Dreamworld on product offering or price.
And without colossal spend to match Village Roadshow's continued investment in theme park attractions -- Dreamworld and owners Ardent Leisure look set to spend minimally on new attractions in the years to come – the divide between the two theme park operators will only become greater.
It may mean that Dreamworld carves out a low-cost niche that emphasises its all-in-one site – the theme park, water park and wildlife park are all in one location – and sheer quantity of attractions, while Village Roadshow Theme Parks target a more affluent crowd that sees value in its widely varying theme parks and its modern arsenal of world-class attractions.
Featured in this article
---
Recent articles
Now trending