New share price lows as Village Roadshow blames poor theme park performance on Commonwealth Games and wet weather
Share prices have dropped to near 8-year lows off the back of yesterday's announcement of poorer-than-expected performance of Village Roadshow's Gold Coast theme parks as well as their cinema division.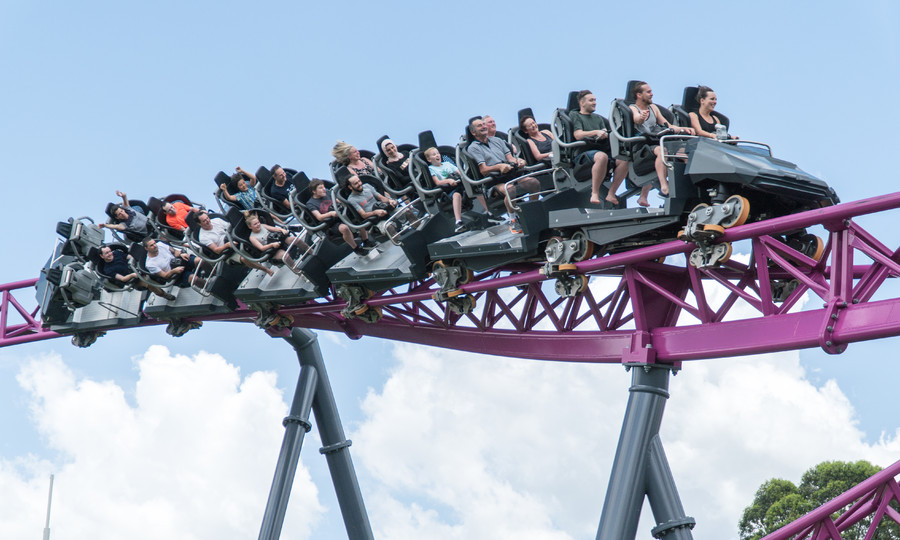 Village Roadshow are down from share price highs of more than $7.00 as recently as late-2015.
Village cites the Commonwealth Games and a wetter-than-usual month of March as reasons for slow trading at their theme parks that include Warner Bros. Movie World, Sea World and Wet'n'Wild Gold Coast. The company now predicts that their theme parks will come in with lower earnings than the 2016-17 financial year.
The previous financial year saw competing theme park Dreamworld plunge the theme park industry into chaos with the tragic Thunder River Rapids accident. Village Roadshow Theme Parks delivered an EBITDA of $55.9 million for that year, swiftly ending a 9-year run of $80+ million.
Though Village did not cite Dreamworld as reasons for their most recent Gold Coast struggles, yesterday's results are undoubtedly indicative of an industry that is still yet to fully recover.
This year's poor performance is despite of the acclaimed launch of DC Rivals HyperCoaster in September 2017 and the introduction of new pricing for theme park tickets and passes that saw the company move firmly away from discounting.
The Gold Coast theme parks now enter the vitally important annual pass renewal period; the first since moving away from sub-$99 passes. In their trading update, Village offered measured optimism for the new pricing structure, suggesting it will be profit accretive.
It will be the first real test of the new pricing and whether the market will accept it en masse or whether VRTP will need to resort to discounting yet again.
Village Roadshow are forecasting an overall loss of up to $10 million for the financial year.
VRL's two main divisions, Theme Parks and Cinema Exhibition, have continued to experience challenging trading conditions and the overall VRL results for the year ended 30 June 2018 (FY18) are now expected to be below those set out in previous VRL announcements made in January and February 2018.

VRL's Theme Parks on the Gold Coast have been impacted by low attendance numbers over the course of the Commonwealth Games and a wet March. It is now expected that FY18 EBITDA and profit before tax for these division will be below that of the previous year.

The outstanding success of the Commonwealth Games for the Gold Coast should see the Parks benefit in the longer term from the highly visible media coverage generating tourism growth into the region.

VRL considers that the new pricing/ticketing and marketing strategy for the Theme Park division will be profit accretive however the impact for FY18 cannot be fully assessed until after the key annual pass renewal period of May/June.

[...]

VRL currently expects FY18 attributable Net Profit After Tax before material items and discontinued operations to be within the range of a loss of $10 million to break even.
Featured in this article
---
Recent articles
Now trending