Dreamworld Cubs Show Their Stripes to The Public
Dreamworld's two adorable brother cubs have stepped out into the world, making their first public appearance at the Tiger Island Nursery.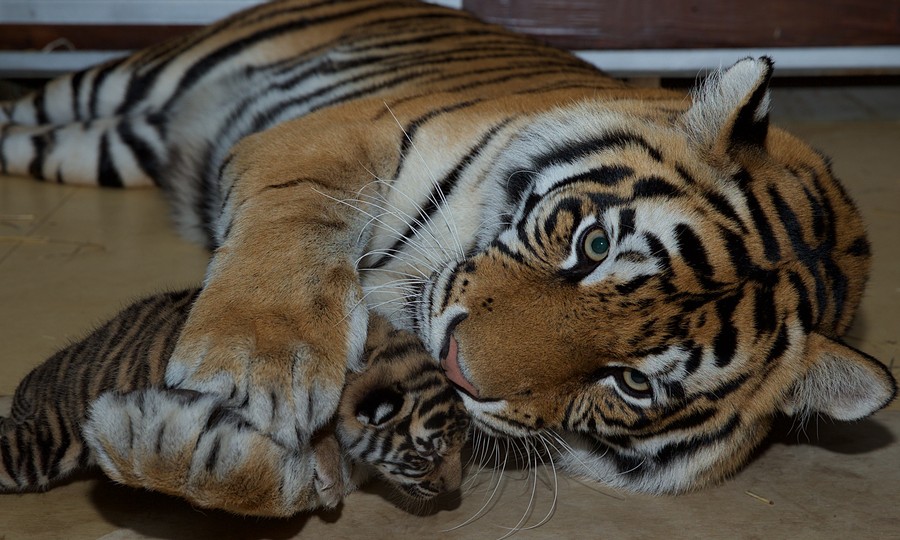 The two boys are growing stronger every day. Now just over two weeks old, they are weighing 3.58 kilograms and 3.14 kilograms respectively; more than double their weight since they were welcomed to the world on Friday 26 April 2019.
Through the up-close nursery's viewing windows, Dreamworld guests will be able to meet the two cubs and watch as they grow.
"Since the initial announcement, guests have been anxiously waiting to meet the first litter born to Tiger Island residents Adira and Pi," Al Mucci, General Manager Life Sciences said.
"Dreamworld guests will now be able to watch as our two boys come into their own. They have just started opening their eyes and exploring their surroundings, so will become more alert in coming months."
The cubs will remain in the quarantined nursery area until they receive their vaccinations in the next few weeks, as part of Dreamworld's comprehensive care plan.
These vaccinations are necessary to protect the cubs from feline diseases and make sure the young cubs are the healthiest they can be before venturing out into their new world at Dreamworld.
"Once the cubs have been vaccinated, they will also be able to step out onto Tiger Island and interact with the other members of their tiger family," Al said.
"Like their Tiger Island family, the two brother cubs will be fantastic ambassadors for their endangered cousins in the wild."
Dreamworld Wildlife Foundation is one of the world's largest financial contributors to wild tiger conservation and helps support the international breeding program to ensure the long-term future for these magnificent animals.

Featured in this article
---
Recent articles
Now trending