Dreamworld's new launched roller coaster puts them back in the game
Dreamworld's announcement of a Blue Fire launched coaster from Germany's Mack Rides will be their biggest investment in a thrill ride ever. We break it down to see what it means for Dreamworld and theme park fans alike.
The lack of a signature full-circuit thrill coaster at Dreamworld has been a glaring omission at Dreamworld for years, even prior to the past few years of mismanagement. For many the past-its-prime Tower of Terror II and the lackluster, second-hand The Gold Coaster just don't cut it.
Mick Doohan's Motocoaster was never truly a thrill ride – or any good for that matter. Buzzsaw is a big, bold but awkward 150m long ride that is built on a mediocre gimmick rather than a fleshed out experience.
By contrast, Warner Bros. Movie World has invested heavily in a strong stable of modern, well-designed roller coasters. Their more underwhelming efforts like Green Lantern Coaster still offer a better roller coaster experience than anything Dreamworld has conjured up.
Even Sea World are getting serious with the announcement of the Leviathan wooden coaster earlier this year, which complements the vastly underrated Jet Rescue.
Like the recent opening of Sky Voyager, the feeling is perhaps more a sense of relief. "Finally!" is the appropriate response to the announcement a roller coaster that's long overdue. A ride that shows that Ardent Leisure finally – for the first time in their 20-plus years of ownership – demonstrates they understand the market they operate in.
Ardent in the past has seen roller coasters – and capital expenditure in general – as a necessary evil that you begrudgingly do every few years but keep to the bare minimum. But with this roller coaster announcement there's a sense that they understand the need for high quality attractions that will stand the test of time and deliver much-needed social buzz.
Them's fightin' words
Far from the cautious optimism that has peppered Ardent's announcements and presentations for nearly three years, Ardent are presenting this new roller coaster as part of a plan to aggressively compete.
With careful investment in new product, Dreamworld can win more than its fair market share of the expected industry recover and restore its earnings to historical levels or better over the next 3-5 years.

Ardent Leisure investor presentation, 23 August 2019
Of course taken with a grain of salt because almost nothing Ardent Leisure have said in the past three years has eventuated, the company has nonetheless committed beyond the point of no return to a roller coaster that they've needed for 15-odd years.
Since the Thunder River Rapids incident, the collective Gold Coast theme park industry has shrunk by 1.6 million visitors a year. For the first time since that day in October 2016, Ardent are talking not just about returning to profit or a mere recovery, but growing to take on Village Roadshow Theme Parks head-to-head.
Big money, not big risks
Dreamworld are spending big, but in a razor-focused way that they haven't in a long time. This isn't the tens of millions thrown haphazardly at the likes of Sky Voyager, or a sprawling, costly lazy river that was deservedly scrapped earlier this year. The ideas that Dreamworld have toyed with might have impressed executives masquerading as theme park visionaries in boardroom meetings but in reality would never change Dreamworld's sinking narrative, let along put it on a level playing field with Village.
But with this new roller coaster they're taking no risks. They've bought an off-the-shelf roller coaster, but it's one that has received consistent praise with installations around the world.
The Blue Fire coaster is tried and true.
What is the Blue Fire Launch Coaster?
Blue Fire is a launch coaster model from Mack using their 'mega coaster' track and train system, featuring an linear synchronous motor (LSM) launch to 100km/h into a layout over 1000m long that features four inversions and numerous twists and turns. It's an interesting ride with a backstory to match.
In addition to manufacturing roller coasters and flat rides, the 230 year old Mack Rides also operates Europa Park in Germany. In Europe it is second to only Disneyland Paris in terms of attendance and the park has earned a reputation for quality, having been voted #1 by trade publication Amusement Today. The park acts as a sort of showroom and test bed for Mack's newest rides.
Blue Fire was something of a gamble for both the park and the manufacturer. At one point Mack's manufacturing arm was close to being wound up with mounting debts and slowing orders. Management eventually decided to push through and invest in a high tech "horizontal zero plane" track manufacturing system and a modern train and restraint design. These advances promised an unparalleled level of precision and ride quality and the opportunity for Mack to become a major player in the roller coaster industry.
For the park itself it was a gamble too. This would be the first ride at Europa Park to go upside down. Members of the Mack family were skeptical about the idea of this ride, though guest feedback suggested it would be a win. Ultimately the gamble paid off. Blue Fire was a break-out hit.
A company that was known for its family-oriented Wild Mouse, Bobsled and Water Coasters had come up with one of the world's best launched coasters on its first go. It was intense, exciting and smooth. They had catapulted themselves to become a major player alongside traditional industry leaders Intamin and Bolliger & Mabillard.
Subsequently, the company has sold clones of the Blue Fire layout to several other parks, in the UAE, China and Russia. It also paved the way for custom designs using this same track system, including hits such as Helix at Liseberg in Sweden, Copperhead Strike at Carowinds in the US and of course DC Rivals Hypercoaster here in Australia.
An ideal layout
Blue Fire packs a fair bit into its design, with a well balanced layout that will satisfy any thrill seeker.
The standard edition of this ride launches riders to 100km/hr in 2.5 seconds using LSM technology similar to Tower of Terror. Punchy, though lacking the raw power of the Intamin hydraulic cable launches like Superman Escape.
Dreamworld however won't be using the standard launch hardware – more on the launch system later.
Following the launch the layout kicks off with Horseshoe – imagine a cross between a top hat and an overbanked turn – reaching a height of 38m. It's a bit of an odd start: many critics say it's slow and not particularly intense, with an unusual sensation of sideways airtime.
Fortunately the rest of the ride will make up for it.
The first inversion is a vertical loop. Nothing groundbreaking here, though at an impressive height of 32m it will deliver some good hangtime. Though Rivals features a 39m tall non-inverting loop, this will be the tallest traditional inversion in Australia. Coming out of the loop the ride maintains a fast pace, with twists and turns that whip from side to side.
Eventually the track will rise up into a flat section that accommodates a mid course block brake, though it's safe to say that Dreamworld isn't likely to operate the three trains needed to necessitate this feature. Had Dreamworld not been working with such a protracted timeline and a ride that was not explicitly designed for them, this would be an excellent opportunity for one hell of an airtime hill.
Dropping back down with an s-bend drop that leads into a twisted horseshoe roll comprised of two corkscrews. The double corkscrew was once seen on Corkscrew at Sea World, but here, the corkscrews oppose each other, separated by a u-turn, with a rapid twisting kick at the apex of each.
The ride isn't done yet though, with a twisting airtime hill and helix, leading into what has is perhaps the highlight of the ride: the barrel roll.
Barrel rolls are often placed at the end of rides as a slow, low element when the train is running out of energy. If you've ridden Green Lantern, you'll know all too well the sensation of awkwardly slipping around in your seat as the train negotiates the 360° twist. But Blue fire throws this out the window with the train belting through with plenty of speed, completely disorienting riders as they are flung about.
One final turn and the ride is over.
Custom gimmicks: semi-shuttle and spinning cars
The Dreamworld version of this coaster will have a few new features that set it apart from the base model. Minor tweaks of off-the-shelf rides are all the rage and it's something that Mack have always done well even dating back to 2002's Scooby-Doo Spooky Coaster: Next Generation, which took their standard Wild Mouse layout and added track for the ghost train section, an elevator lift, reverse drop and turntable to make it special – and fit it into the confines of the existing The Great Gremlins Adventure building.
And of course Dreamworld's Blue Fire will do a few unique things of its own.
"Triple Launch": semi-shuttle launch:
One of the latest trends in the theme park world is the semi-shuttle launch. Pioneered by Intamin on Soaring With Dragon at Hefei Sunac Land in China in 2016, the technology has become more popular owing to its ability to reduce infrastructure and land requirements. Instead of one or more lengthy sections of launch track to reach top speed, with a semi-shuttle launch the same shorter launch track can be reused back and forth to attain top speed.
For theme park operators it means the same speed can be reached in a shorter amount of space and there is less initial investment and upkeep requirements for expensive, maintenance-prone technology.
Mack have built two like this: Star Trek: Operation Enterprise at Movie Park Germany, and Capitol Bullet Train at Motiongate Dubai.
Calling it a triple or multiple launch though is something of a misnomer given it's effectively just one protracted launch. Strictly speaking Dreamworld are also incorrect in suggesting it's the first: Surfrider at Wet'n'Wild Gold Coast does exactly this, using LSMs for multiple back-and-forth launches.
Granted there's no comparison between the unassuming ride at Wet'n'Wild and Dreamworld's forthcoming megacoaster, but for all intents and purposes Surfrider was first in terms of multiple launches.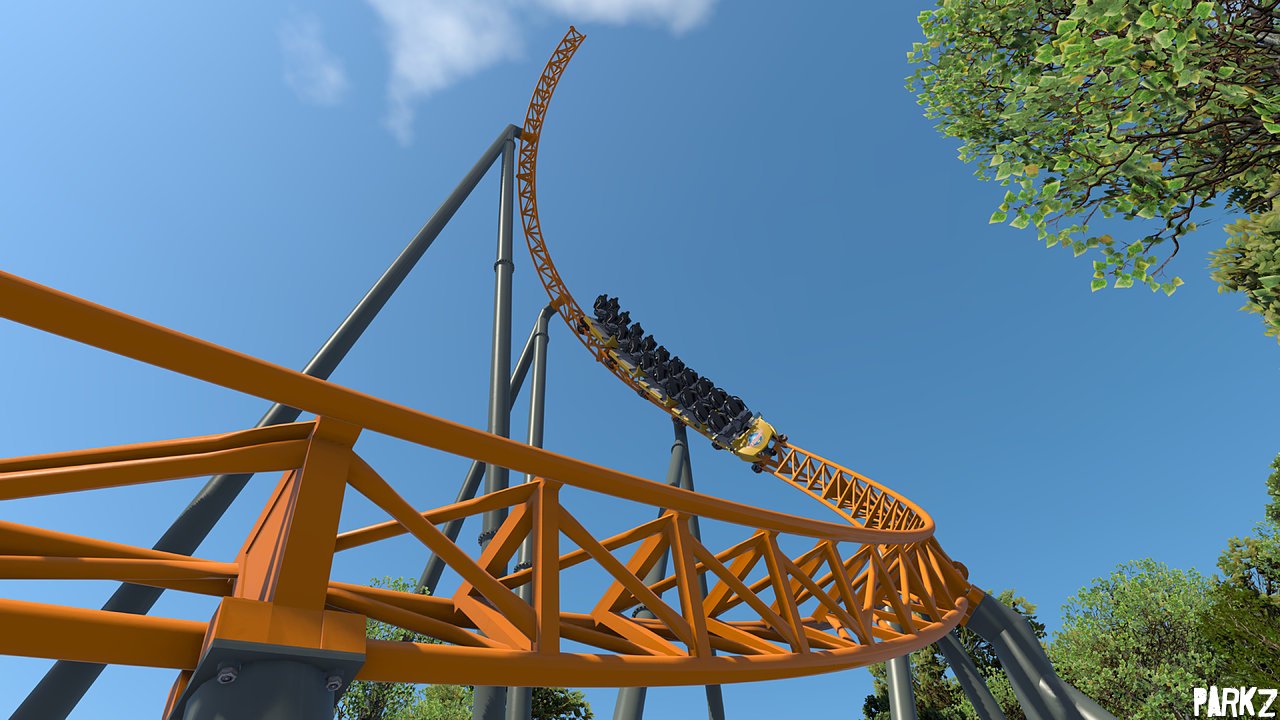 The launch track is built with a vertical dead-end 'spike' of track extending backwards behind it, with the first big hill of the launch coaster at the front end as you'd expect, forming a sort of valley of track. The train launches back and forth in this valley, building up speed until it has enough momentum to clear the first big hill and continue into the twists, turns and inversions of the main layout. A transfer track is utilised to allow the train to enter the launch valley, getting around the obvious challenge of starting a ride at a low point in the middle of two big inclines. It also frees up the station for loading and unloading of other trains while one is on the launch track.
The jury is out on these launches. It's hard to beat a traditional launch with all the power delivered in a single burst of pedal-to-the-metal acceleration. By dividing the launch into three passes, full speed is attained in a slower, less intense way.
On the other hand some enjoy the unusual back-and-forth movement and the additional moment of airtime as riders fly up the backwards spike. Those with a weaker stomach though might find the back-and-forth adds a level of nausea to an already intensely twisted ride before it even really starts.

The Dreamworld coaster will feature a twisted reverse spike that resembles a helter skelter, unlike any semi-shuttle to date.
Spinning Car
Mack Rides first trialled a spinning car on their Blue Fire coaster at Europa Park, with a widely circulated video shocking enthusiasts. Could they really be this crazy? The video appeared to be nothing more than a test for Mack, never to open to the public.


Eventually the concept of a launched 'Xtreme spinning coaster' with inversions did get a run, opening as Time Traveller at Silver Dollar City in 2018.
With DC Rivals HyperCoaster's backwards facing seat, Movie World unleashed pandora's box. No longer is the back row of roller coasters just another seat – often the most popular after the front row for a ride experience that often features heavy airtime – it's now valuable real estate to turn into gimmicks that aren't good enough for every seat, but good enough to slug riders a few bucks for the unique experience.
Leviathan at Sea World will feature backwards seats and now Dreamworld will feature a single spinning car on each train. Like Rivals it will probably deliver one of the world's most intense roller coaster experiences and it certainly won't be for the faint of heart.
Higher speed and length
The standard Blue Fire model reaches 100km/hr. Dreamworld's will reach 105km/hr. It's still 10 km/hr slower than Rivals, but 5km/hr faster than the other big launcher on the Gold Coast, Superman Escape.
Aside from that first horseshoe turn being a bit sluggish, the rest of the ride is quite fast paced. The boost in speed could well make this Blue Fire – already an intense ride – truly ballistic.

The extra track from the semi-shuttle launch extends the ride from an already respectable 1056m to 1200m. Still shy of Rivals' 1400m, but it's in the same ballpark. It'll be the second longest roller coaster in Australia; thankfully longer than the 967m of Luna Park Melbourne's 1912 Scenic Railway.
Another top ride for Australia?
Australia was a backwater for thrills for the 1990s and 2000s. Tower of Terror was a bold move by Dreamworld's former owners, but by and large the thrill rides we got were relatively low budget and paled in comparison to what was happening overseas.
Things finally began to turn around in 2005 with the opening of Superman Escape, a ride which brought ejector airtime and powerful launching to Australian shores. To this day it's widely regarded as one of the world's best and most intense Intamin Acceletator coasters.
Since then Village has built several other quality roller coasters, culminating in the 2017 opening of DC Rivals HyperCoaster. Dreamworld on the other hand continued to underwhelm. If they had installed a flawed Eurofighter from mid-tier manufacturer Gerstlauer then they were doing well – for Dreamworld – and deserved a pass.
But finally in 2020 we will see Dreamworld fire shots of their own with a world-class roller coaster. The Gold Coast has an increasingly crowded collection of world-class rides for its population. For the first time since the one-two punch of Tower of Terror and Giant Drop in the late-1990s, Dreamworld are contributing to an arsenal of thrill rides dominated by Village.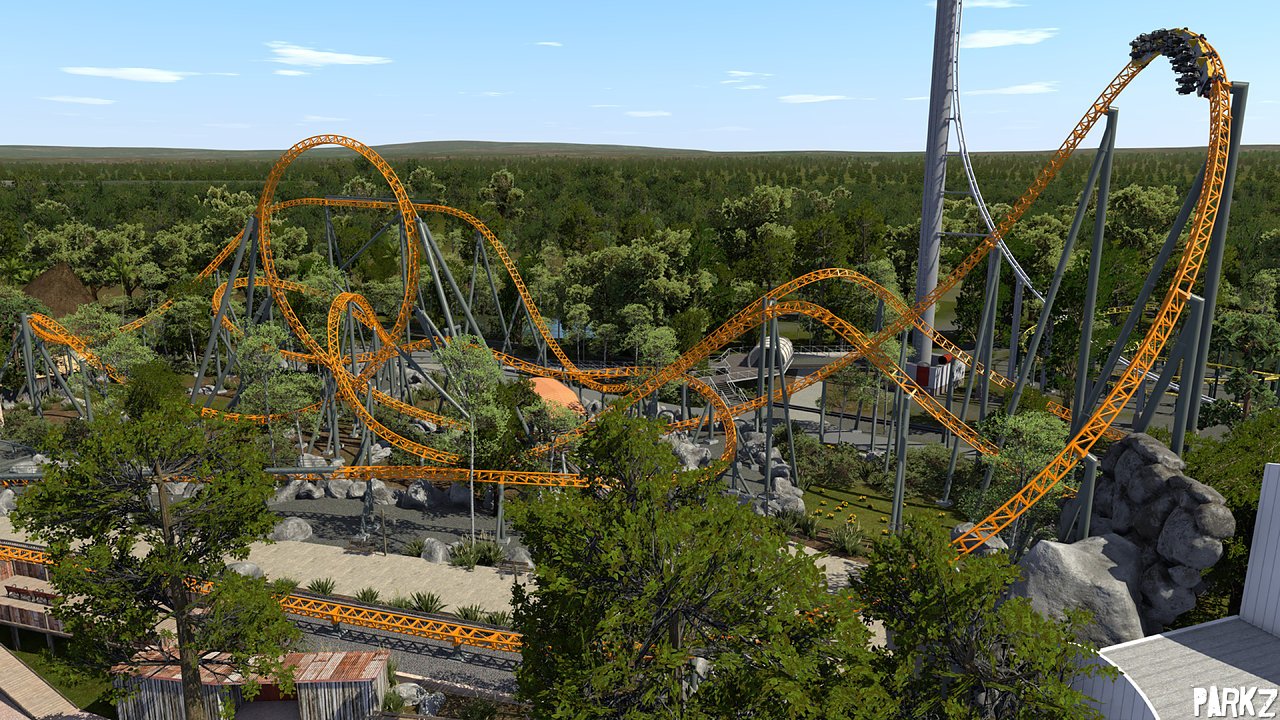 Is it enough to make up for 20 years of neglect and a dearth of high quality thrill ride investment from Ardent Leisure? Certainly not – Superman Escape, Jet Rescue, Green Lantern, DC Rivals HyperCoaster and the forthcoming Leviathan give Village a huge competitive advantage for years to come. But it's a tremendous first step and just a few more similarly focused major thrill ride investments in coming years would tip the balance just enough to make Dreamworld a formidable competitor.
Between Dreamworld's Blue Fire and Leviathan at Sea World, 2020 is shaping up to be perhaps the best year ever for Australian roller coaster enthusiasts. Both Village Roadshow and Ardent Leisure say they want more than their fair share of that 1.6 million person pie. With both operators signalling their intention to compete with robust investment and world-class attractions, everyone's a winner.
The yet-to-be-named roller coaster is due to open at Dreamworld in 2020.
---
---
Recent articles
Now trending