The New Atlantis: New concept art for Vortex released, Trident delayed
Sea World have delayed the opening of the Trident ride while releasing new renderings and concept art for December's Vortex thrill ride as construction progresses.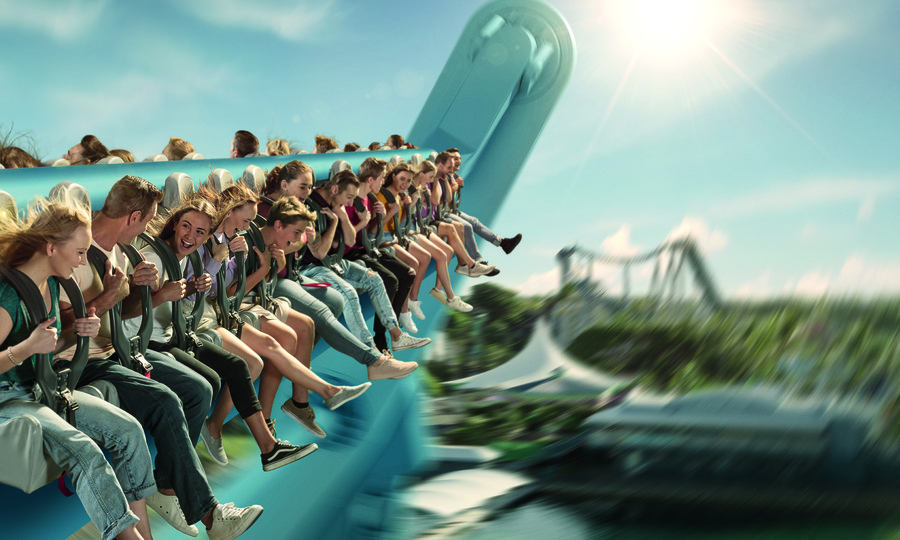 Sea World first unveiled their ambitous plans for The New Atlantis in May in spectacular fashion: Sea World's New Atlantis will redefine Australian theme parks
What was originally meant to be an 18 month unveiling of new attractions culminating in the landmark Leviathan wooden roller coaster will now be extended out to April 2021 with Trident, a Star Flyer from Australian manufacturer Funtime the final piece in the puzzle following Leviathan's planned December 2020 opening.
Vortex, a Top Spin from Germany's Huss is still expected to open in December of this year with construction well underway at Sea World.
Village Roadshow Theme Parks Chief Operating Officer Bikash Randhawa told Parkz that the reasons for the delays were largely due to logistics.
The postponement of The Trident is to facilitate the construction of the hero attraction within The New Atlantis precinct, The Leviathan which is opening in December 2020. The Trident will now open in April 2021 and will be the final attraction to launch within The New Atlantis precinct after The Vortex and Leviathan attractions.

Bikash Randhawa, Village Roadshows Theme Parks COO
With Vortex three months away from opening Sea World have added more concept art that shows a change to the original depiction which saw extensive use fountains and resort style shade sails surrounding the ride.
Newly released vision shows instead abstract stone walls surrounding the ride – likely playing to the new part of the area's New Atlantis name. It's unclear if fountains will still form part of the final ride experience.
Vortex is expected to open in December.
---
---
Recent articles
Now trending