Sea World's New Atlantis will redefine Australian theme parks
With three new major attractions on their way over the next 18 months to form The New Atlantis, Village Roadshow are seizing a unique moment in time to not just rejuvenate Sea World, but to set a new bar for Australian theme park attractions.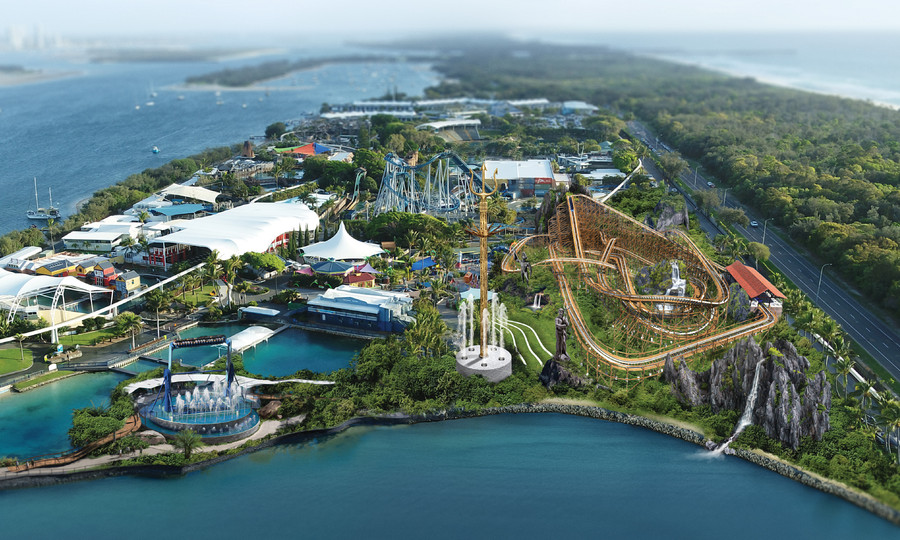 In 2016 and 2017 Village Roadshow doubled down on a thrill ride strategy at Warner Bros. Movie World with Doomsday Destroyer and DC Rivals HyperCoaster that was designed to finally take the thrill ride crown away from Dreamworld once and for all. In the process Sea World went by the wayside, ostensibly with a vision to fix the flagging theme park once DC Rivals propelled the company to the record profits such a monumental attraction warranted.
But when tragedy struck Dreamworld in late 2016, everything changed. With the theme park industry crippled, Village Roadshow suffered their own financial setbacks. Instead of turning their attention to Sea World the company went headfirst into an aggressive battle to reduce debt and save themselves.
Though Sea World had undergone a rejuvenation of sorts with the introduction of Nickelodeon Land and a park-wide focus on improving presentation, they still had had a dearth of major attractions. Sea Viper , Viking's Revenge Flume Ride and the Sky High Skyway had all hastily closed without replacement. The planned Wild Animal Exhibit never came to fruition. For all its niceties, Sea World still had more dormant attractions and barren plots of land than any modern theme park should.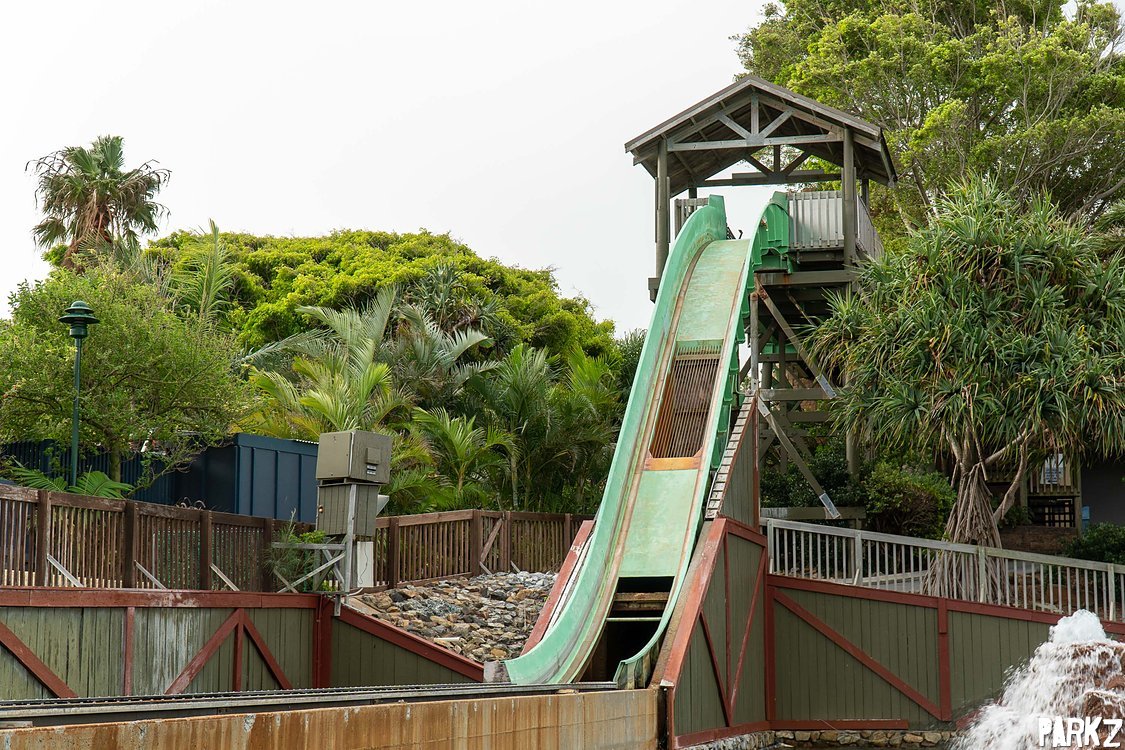 Guest reviews in large numbers on TripAdvisor complain about the lack of attractions and conspicuously shuttered rides. Google indicates that the average visit to Sea World is a paltry up to 3 hours – far below the average visits of 4.5 hours and 5.5 hours to Movie World and Dreamworld respectively.
Though the park looked nice and had a good mix of attractions aimed at very young visitors and a collection of world-class animal exhibits, it lack of truly captivating major attractions left Sea World devoid of much of the magic of its formative years.
Meanwhile the theme park industry fallout combined with mounting losses in Village Roadshow's film businesses and failures like Wet'n'Wild Sydney left the company strapped for cash and Sea World in a sort of purgatory. Modest family attractions and new shows kept the park ticking along just enough that the park's shortcomings were palatable to an audience that had increasingly become families with very young children.
With the closure of Viking's Revenue Flume Ride, Sea World promised a new major attraction for late-2019 and it's safe to say that what we've seen with the announcement of The New Atlantis is not what they had in mind initially.
Rumours had swirled very early on that the Flume Ride would simply return in a new format. The ever-present idea of relocating Surfrider from Wet'n'Wild to Sea World resurfaced and talk of quick fixes dominated the conversation. Perfectly serviceable ideas that would tick a few boxes and keep things humming along. None of these ideas have seen the light of day.
With their Oxenford theme park land sold, the sale of Wet'n'Wild Sydney to Parques Reunidos completed, theme park profits rebounding to pre-accident levels and a retreat from loss-making film ventures, Village are once again in a position to reinvest significantly in their theme parks.
Meanwhile certainty with the Gold Coast's masterplan gives Village the assurance it needs to be able to develop Sea World. And develop it they will.
The New Atlantis takes Sea World is a very different, bold direction that goes much further than simply fixing a few trouble spots: it transforms the park. There's a promise of an almost cinematic level of universe creation that has not been seen in Australia since 1994's audacious Bermuda Triangle.
No doubt the success of 2018's Aquaman film – and Movie World's accompanying Aquaman Exhibition – was a large influence on the selection of theme. But unlike Movie World where the DC Comics library has become a crutch in lieu of robust theming or storylines on attractions, Sea World are mining ancient mythology to create something unique that plays perfectly with Sea World's idyllic setting.
Talks began with Leviathan manufacturer Martin & Vleminckx less than a year ago and it wasn't long after that that murmurs of a wooden roller coaster started surfacing. Likewise a permanent replacement for the temporary Sky Flyer seemed all but certain with the ride's reception over the summer season and its overall suitability to Sea World's picturesque location.
With three major attractions spread over 18 months, Sea World have undoubtedly seized a unique moment to simultaneously fix much of what Sea World is lacking while also remaining ahead of a competitor who are perhaps starting to understand where their problems lie but dragging their heels.
After more than two years chasing their own tail, Dreamworld seem to finally recognise their fundamental shortcomings and look set to pivot away from incredibly expensive yet underwhelming additions like lazy rivers, amphitheatres and middling dark rides in favour of more substantial attractions. But it's still just talk, with a search for new thrill rides apparently underway and an announcement forthcoming.
While Dreamworld hint that they plan to announce an announcement after previously announcing that they had no plans for announcing new attractions, Village quietly had all their ducks in a row and mic-dropped an unprecedented $50 million spend last Saturday.
It's safe to say this isn't the same cautiously optimistic Village Roadshow of the past year or so. The excitement is palpable as their theme park chief Clark Kirby gears up for what is not just the biggest attraction announcement in Sea World history, but also the first major project that he's overseen from the start as the theme park division's chief.
"Just wait until you see the model!" Clark says excitedly as we shake hands at the Sea World entrance.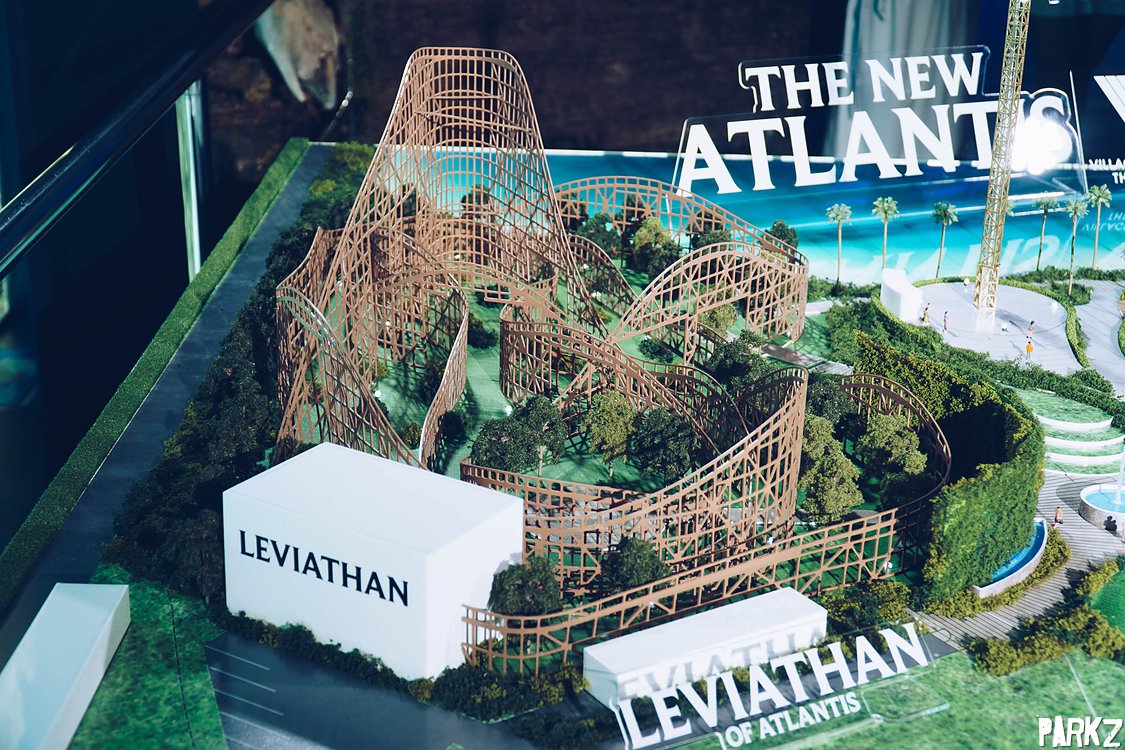 And of course if you're Clark Kirby and chief operating officer Bikash Randhawa – whose theme park launch events have come to be an attraction in and of themselves – the only fitting way to announce a $50 million Atlantis area is to transform Shark Bay's underwater viewing area into a party befitting any Greek god with an ethereal harp playing, ambrosia in the form of Moët & Chandon, toga-clad warriors and of course the scale model of the transformative new area.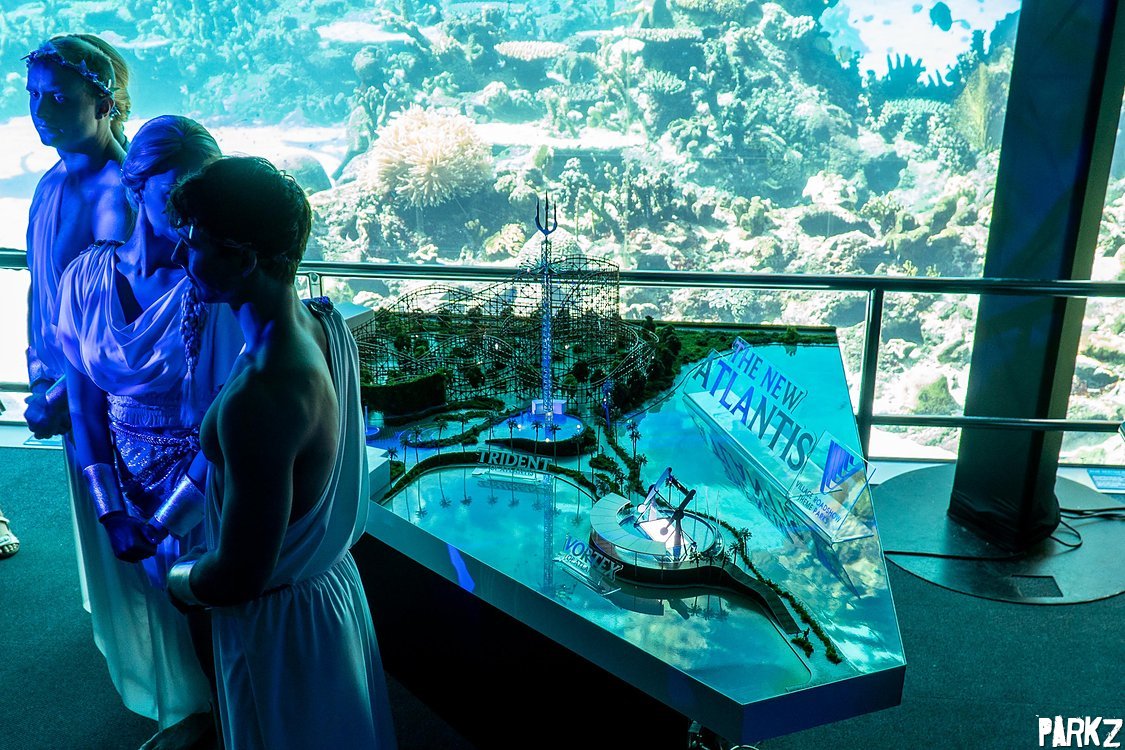 Vortex forms the first piece of the puzzle, and at its most basic it is taking an opportunity that Dreamworld bewilderingly left when they announced earlier this year that Wipeout was gone and made no movements towards a direct or spiritual successor. Of course it's more than that: the Huss Top Spin is one of the world's most perennially popular ride models and it can be seen as the long-awaited successor to Sea World's Pirate Ship ride that was retired in 2009.
Trident fills a much-needed void in Sea World's family lineup. Between their solid array of young children's attractions in Nickelodeon Land and Castaway Bay, and their two more thrilling rides Storm Coaster and Jet Rescue, Sea World has undoubtedly lacked true family experiences since the closure of the Flume Ride.
Trident fits the bill perfectly as a ride that offers the ideal combination of a tame ride experience with all-ages thrills from the attraction's towering 52 metre height. It doesn't come close to filling the wide gap created by the demise of the Flume Ride but it's a unique offering that will surely be a hit with every demographic that visits Sea World.
And in Leviathan Village Roadshow have followed up DC Rivals HyperCoaster – unthinkable even four year ago – with another attraction that seemed to be the stuff of wishlists rather than reality. It'll be Sea World's fourth roller coaster and the sixteenth currently on the Gold Coast. When it opens it will be the first wooden roller coaster built in Australia in some 35 years and joins Luna Park Melbourne's 107 year old Scenic Railway and Luna Park Sydney's 60 year old Wild Mouse as the only wooden roller coasters operating in Australia.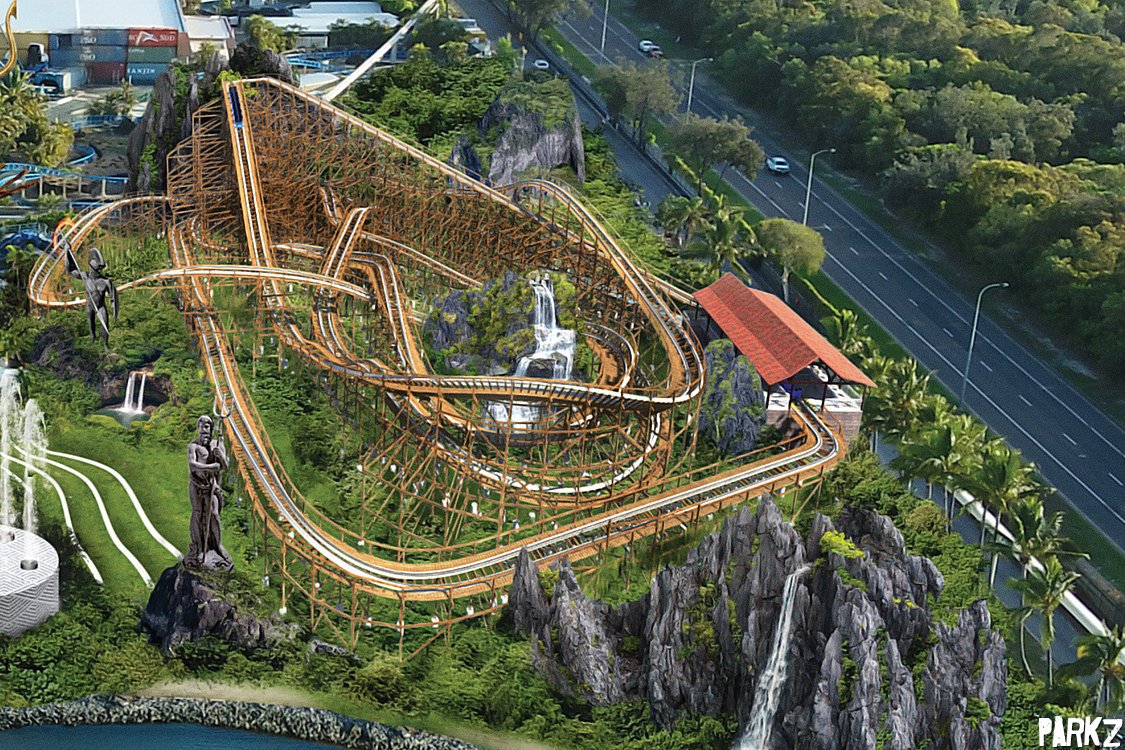 It's safe to say Leviathan will be unlike its vintage brethren down south. Modern wooden roller coasters are every bit the technological marvel of their steel counterparts, while offering a physical experience that's wild, free and more visceral than anything felt on a steel coaster.
The three attractions are bound together in a fully realised landscaped and themed area of the park. Far removed from efforts like Storm Coaster (who ever thought rusty shipping containers would make for eye-pleasing theme park scenery?), The New Atlantis – at least in its concept art – is full of lush landscaping, intricate rockwork, waterfalls and awe-inspiring statues and theming elements rooted in Greek mythology.
Announcing any one of these attractions would have been seen as a good start to turning around Sea World. Announcing all three in one hit acknowledges up front that Sea World has been lacking, and that there's a cohesive, unprecedented plan locked in to rectify it, while also conscious of the announcement Dreamworld continue to suggest is coming.
After a decade of pricing wars between the Gold Coast theme parks that came at the cost of the guest experience, Village Roadshow have made it clear that they intend to compete with quality and position themselves as a premium theme park operator. What started with the world-class DC Rivals HyperCoaster in 2017 is set to continue at Sea World.
The New Atlantis will take shape over the next 18 months with Vortex opening later this year, Trident in April 2020 followed by the Leviathan wooden roller coaster in late 2020.
---
---
Recent articles
Now trending