Parkz News
Photos Parkz News has uploaded
Here are all of the photos that Parkz News has uploaded.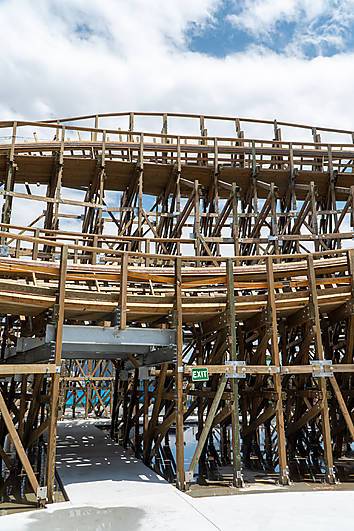 The track winds around the queue three times in total, giving plenty to look at during the wait.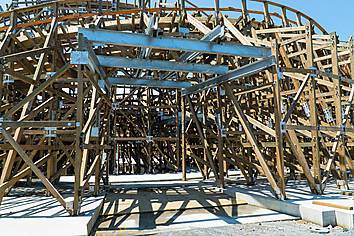 The main entrance and exit for the ride passes straight through the structure. Signage and theming will surround this pathway.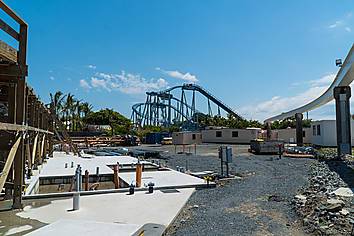 The area to the right of the concrete slab for the station will be back of house.
Work continues, as evidenced by the piles of lumber found up here.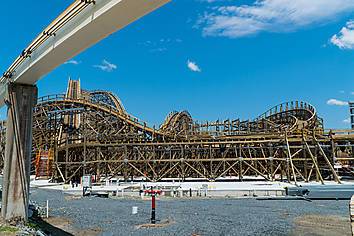 The station will be located along this flat section of track immediately before the lift hill.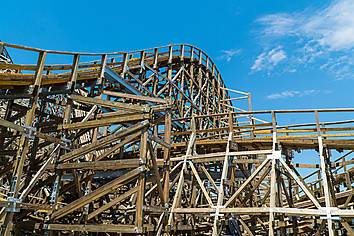 The first camel back hill has been affectionately nicknamed Humpty Dumpty by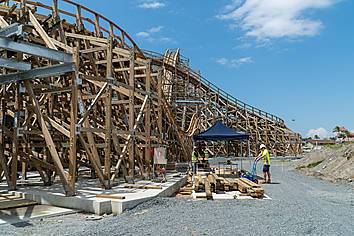 Where once there were upwards of 70 tradespeople working on this ride a few months ago, currently only a few are left to keep the project ticking along until it ramps up again early next year.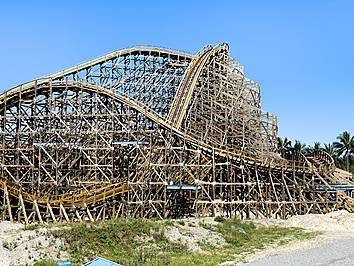 Leviathan is effectively completed as a structure, though final comissioning has been delayed until Easter 2022.
The ride was custom built for Sea World by SBF in Italy. To the right covered in bubble wrap are the forks for its namesake trident, which will sit atop the tower.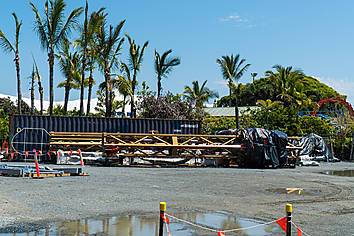 Due to its very close proximity to Leviathan, Trident's installation will take place once all works are completed on Leviathan.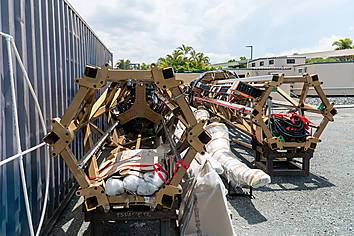 The sections for Trident sit ready for installation.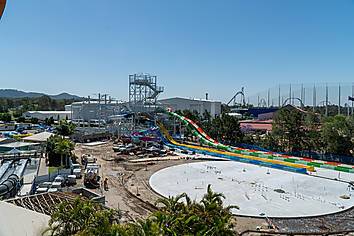 One thing that was never apparent from the concept art for this new area is just how expansive it is. It fills out the area much more than the old slide tower.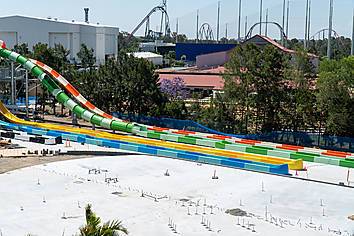 H2Oasis will be shaded when completed. In coming weeks this area will be decorated with dozens of fountains and props.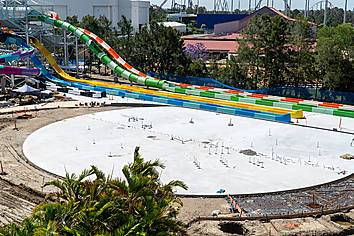 The H2Oasis water play area is ginormous.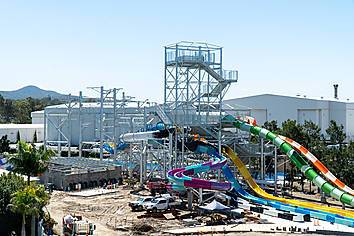 The tower structure is quite impressive -- and there's still plenty more slide to be installed.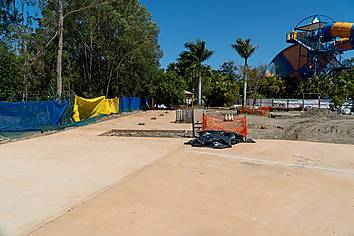 The queue area for these slides will be found here, where guests will wait for the tubes/rafts they need. It's unfortunately yet another tower at Wet'n'Wild without a conveyor belt to do the work for you, though unlike Tornado with its four person tubes (seen here in the background), the tubes for these slides will be relatively small and light.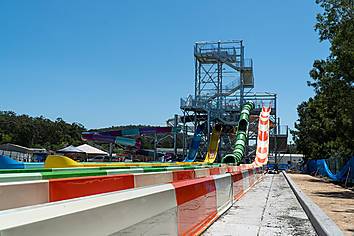 The runoff for each slide is staggered so that guests queuing for each don't get in each others' way.
The green slide is enclosed but with an opening halfway for a sudden flash of daylight.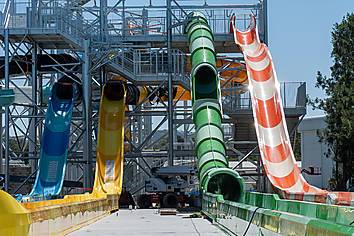 The Double Barrel slides to the right are a pair of very simple one-trick-pony raft slides that are short, sharp and add some much needed capacity to the tower.
The six slides splash down in a neat row.