Parkz News
Photos Parkz News has uploaded
Here are all of the photos that Parkz News has uploaded.
The briefing room, prior to boarding.
Is it a bird? Is it a plane? We're not sure!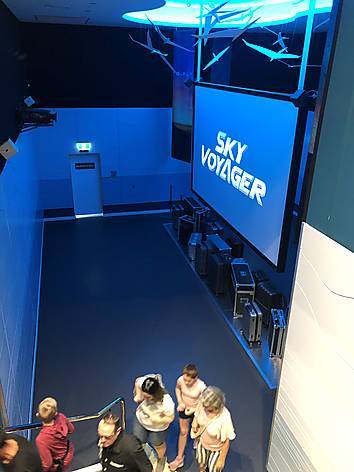 The preshow room shows stock footage of Australia, with a collection of flight luggage below.
The ride has seating on two levels. These stairs lead to the briefing room on the 2nd level.
Chuckwagon kiddy ferris wheel.
The backwards spiral will add a moment of airtime as well as anticipation builds for the final launch into the main track layout.
Though the launch is less powerful by being broken up into three separate launches as it pickups up speed, it does inject new sensations as the train rockets backwards up this spiral tower.
The roller coaster occupies land that was previously Thunder River Rapids and Eureka Mountain Mine Ride.
The roller coaster features a standard Blue Fire layout, albeit with a modified launch design.
Whirlwind is a tube slide from Canadian slide and attraction manufacturer Whitewater.
Whirlwind is a new slide that will be located on Tower 1 alongside H2Go Racers and 360 Rush.
The New Atlantis was unveiled at a themed launch event in Sea World's Shark Bay.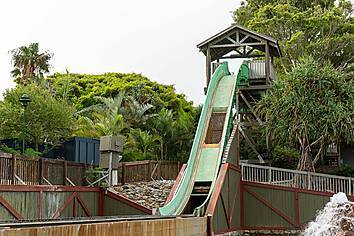 The ride has now sat virtually untouched for 2.5 years.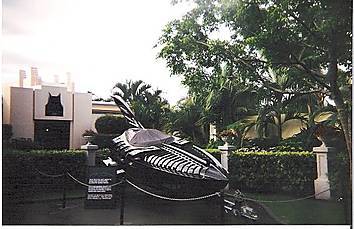 Bat-boat from Batman Forever near ride exit.
The show will be the lastest collaboration between Showtime FMX and the Village theme parks show and entertainment department.
Despite not being the tallest one out there, it does offer satisfying views of the park and beyond to Surfers Paradise.
What do these noisy things actually bring to the table? And do they really suit a park that's trying not to have an animal circus image?
A bit of sky flyer branding on the path from Nickelodeon Land.
The Rescue Point Lighthouse once stood at the end of this walkway. We can see the appeal in putting this ride in a central location, but at the same time it was a missed opportunity to not instead inject some energy into the rather lifeless Jet Rescue area.
What was once the walkway to the Pirate Ship ride has taken on a sort of mysterious garden arch vibe.