Parkz News
Photos Parkz News has uploaded
Here are all of the photos that Parkz News has uploaded.
The New Atlantis was unveiled at a themed launch event in Sea World's Shark Bay.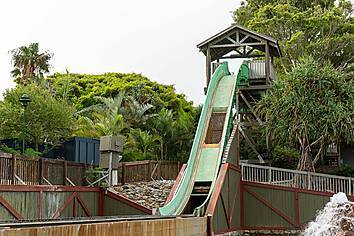 The ride has now sat virtually untouched for 2.5 years.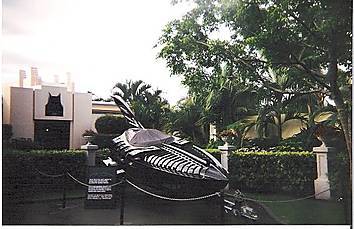 Bat-boat from Batman Forever near ride exit.
The show will be the lastest collaboration between Showtime FMX and the Village theme parks show and entertainment department.
Despite not being the tallest one out there, it does offer satisfying views of the park and beyond to Surfers Paradise.
What do these noisy things actually bring to the table? And do they really suit a park that's trying not to have an animal circus image?
A bit of sky flyer branding on the path from Nickelodeon Land.
The Rescue Point Lighthouse once stood at the end of this walkway. We can see the appeal in putting this ride in a central location, but at the same time it was a missed opportunity to not instead inject some energy into the rather lifeless Jet Rescue area.
What was once the walkway to the Pirate Ship ride has taken on a sort of mysterious garden arch vibe.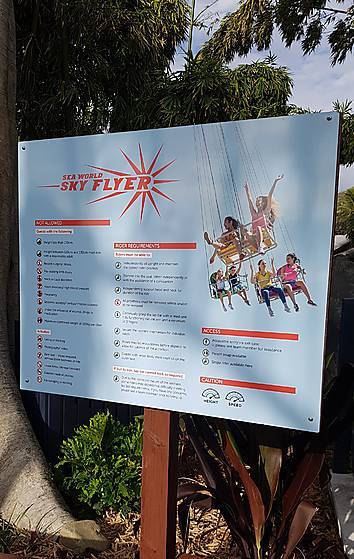 The ride came from Czech manufacturer AK rides.
The control booth was integrated with a vinyl wrap.
Signage for the forthcoming ski show has been installed around the park.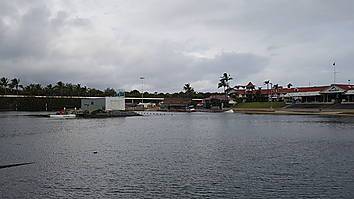 It's great to see the island getting some love after looking so barren for so many years. Let's just hope that facades extend around the sides and back.
There's construction underway over in the back-of-house area for the new show as well.
The set for the forthcoming Thunder Lake Stunt Show is underway, finally giving the island in the lake some much needed love.
Epic shark vs. carny ride.
The ride's trailer almost fits under the "this-isn't-a-carny-ride" vinyl wrap.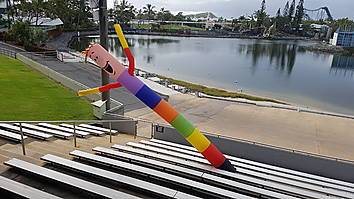 Still not sure what the purpose of these wacky waving inflatable tube guys are at Sea World, other than to give the place a bit of a used car yard vibe.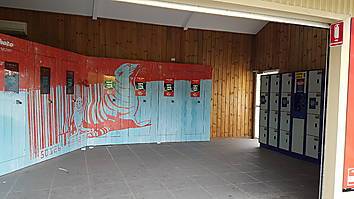 Speaking of photos, the Jet Rescue shop has been gutted with Fast Photo kiosks and more lockers replacing it. Ride lockers are now free like at Movie World.
The entrance area is definitely in need of a makeover but the latest aggressive changes to the forced souvenir photo taking and viewing area is a puzzling sales technique for a business that relies on the repeat visits of passholders.