Parkz News
Photos Parkz News has uploaded
Here are all of the photos that Parkz News has uploaded.
More Mad Max inspiration.
This Mad Max inspired car sits outside the ride for a photo op.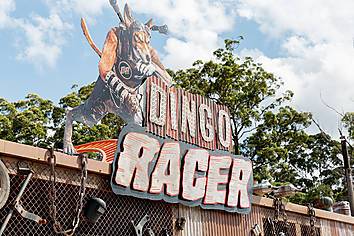 The ride features a Mad Max inspired theme. Like many other attractions at Aussie World, it also features a nod to Australian wildlife.
Replacing the Wild Mouse, it's built by French manufacturer Reverchon.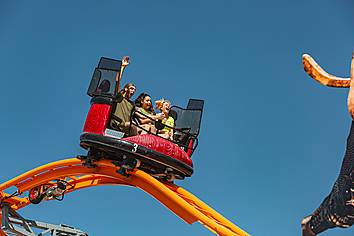 Dingo Racer is the first permanent spinning coaster in Australia.
Dingo Racer is now open at Aussie World
The front of the train is still fireworks themed, though has also been simplified a bit.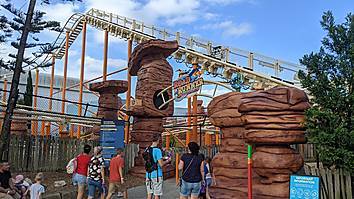 The entrance theming has been simplified a bit too.
The ride has also been upgraded with magnetic brakes.
Road Runner Rollercoaster recently received a revival.
Drive tyres are used to bring the train to a stop.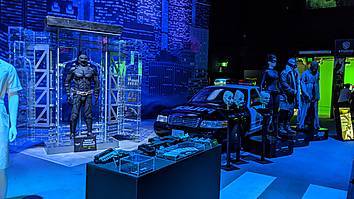 There's a great collection of villains costumes, from Bain to the Jokers nurse outfit.
A significant area is devoted to the more recent Batman Trilogy, which commenced with "Batman Begins".
Classic Batmobile.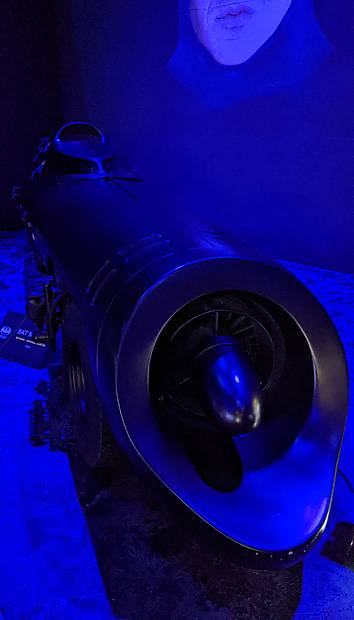 The rarely seen Bat Bullet.
Ever gunning for a marketing tagline, the exhibit bills itself as "The largest official Warner Bros. Batman exhibition in the southern hemisphere", according to the park website.
Bat-tue