Parkz News
Photos Parkz News has uploaded
Here are all of the photos that Parkz News has uploaded.
The anchor cages for the foundations have been shifted into the car park compound.
More covered tracks at Rocky Hollow station.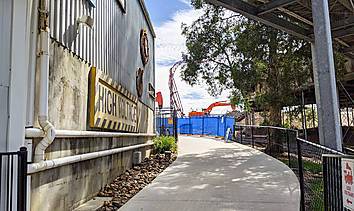 Another new pathway has opened right next to the giant drop building, giving some up close views of all that 1998 foam theming.
Soon to be two coasters on the horizon here.
The "table" being established extends over part of the railway, which will need to be relaid around the new coaster.
It's very flat at least.
The site is is still just dirt, with some drainage lines going in.
In fact, a new pathway has been laid diverting guests around the worksite, and completely covering the railway tracks, which means no trains for several months at least.
The hoardings continue along the pathway to Giant Drop.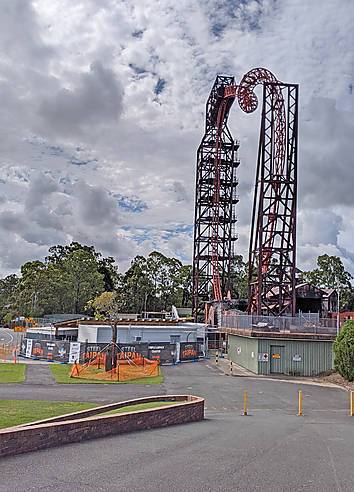 Site offices.
Hoardings are up around the site, with all the main players in the project represented.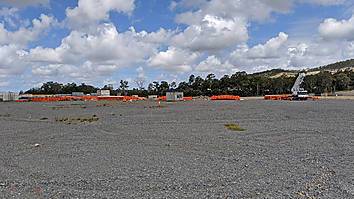 To the left we can see segments of launch track, with LSMs already attached.
Parkz members recently discovered additional track was being stored offsite in the nearby suburb of Yatala.
Work moves forward on Steel Taipan.
The old V8 Supercars redline shop is now known as Shaka Shack, though the interiors are largely unchanged. It's hard to see this outlet staying open long given how tucked away it is.
The queue ramp is so loosely set up it's fairly easy to exit without passing through the gift shop.
All that remains is to navigate around this back to the exit.
The exit corridor.
The ride was running fairly quickly!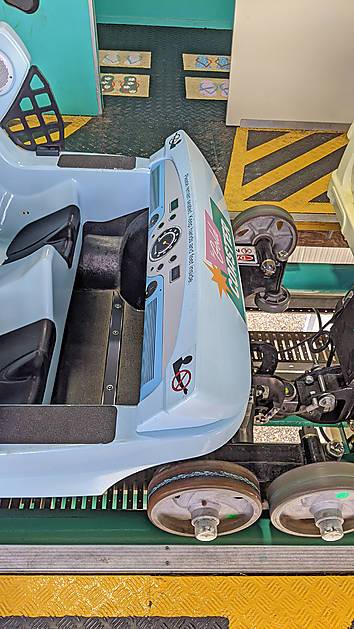 The stickers in the train are done like the dashboard of a classic car.