themagician
Photos themagician has uploaded
Here are all of the photos that themagician has uploaded.
Track leading into and out of the non-inverting loop as been put into place.
Construction had slowed a bit lately as they awaited parts to arrive from Germany but plenty more arrived this week.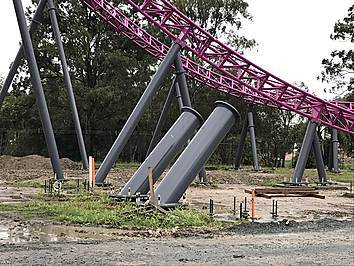 These steeply angled columns will support the non-inverting loop.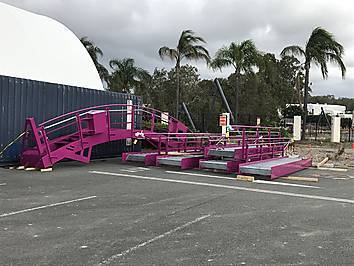 Stairs that will be situated alongside the ride's colossal lift hill. The curved section at the left will be located at the highest point of the ride's lift hill.
These thick columns will all be bolted together to create some of the larger supports for the ride. These three columns together will total no more than 30 metres – still only around half of the ride's total height.
Coming out of the Stengel Dive and heading up into the next element.
The overbanked crest of the Stengel Dive.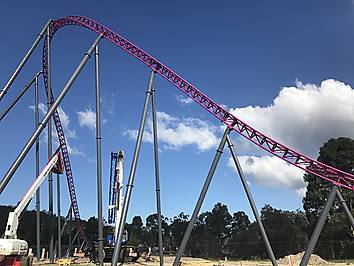 The completed Stengel Dive.
Track is in place leading out of the Stengel Dive.
The large curve up into the Stengel Dive.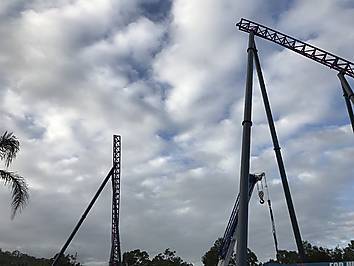 All that remains is the top of the Stengel Dive, which will feature an overbanked crest.
The undercover area finally gives Sea World a good dining area that's not too crowded and protected from sun and rain.
The refreshed plaza features a fairly inoffensive and Sea World appropriate wharf theme.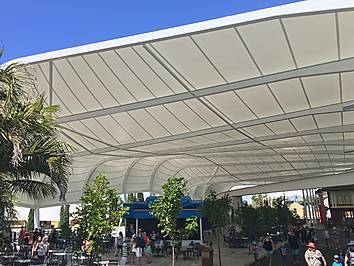 The new awning also opens the possibilities up for after-hours events, both private and public, much like Movie World's covered Main Street saw the birth of Fright Nights, Carnivale and White Christmas.
A somewhat odd look on the burger outlet, but it works.
Foundation work is full steam ahead on the 2017 roller coaster.
Survey pegs are also spotted on the opposite side of the swamp. This would be the likely location of the ride's station given its close proximity to Justice League and Green Lantern.
One solution to the sizing error discovered earlier: just smash the crap out of everything.
You can easily picture some nifty electrical spark effects coming from this transformer.
Superman Escape is being repainted by hand. Ever have to paint anything moderately tricky at home like a lattice? Imagine 760 meters of it...