Rocky debuts for WVTP
Between a half-finished stunt show and a broken roller coaster, what was supposed to be a blockbuster summer for Warner Village Theme Parks looks to have resulted in a series of duds that are sure to impact the parks' performance over this crucial peak holiday period.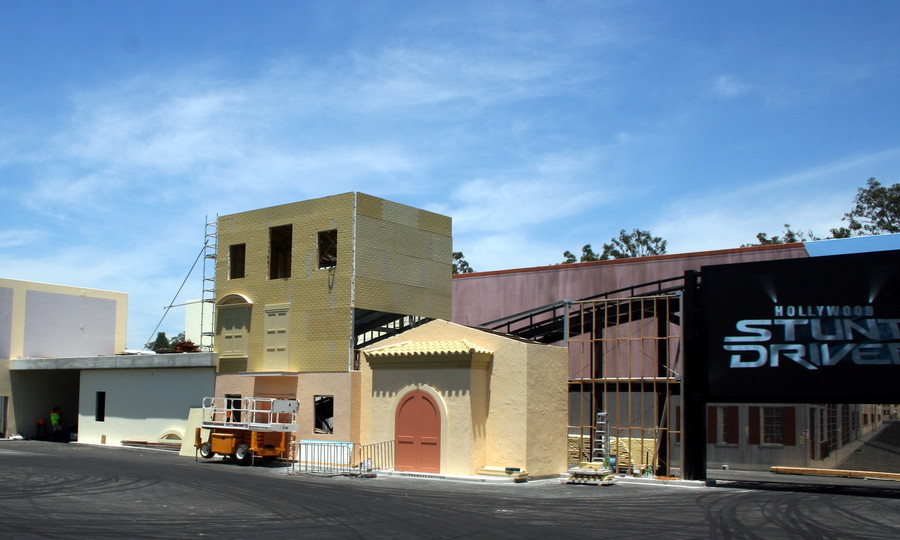 With both projects being completed at breakneck speed in time for the traditional (or inevitable, depending on how you look at it) Boxing Day opening, it's little wonder that neither have managed to live up to the hype of the marketing blitz that always ensues this time of year.
The excuses are that they're both heavily complicated beasts. One being a live show which may take many months of performances to iron out all the kinks and get all the special effects and stunts going like clockwork. The other being a complex piece of engineering where problems can be expected throughout as each individual component settles into place. You almost feel sympathy for them and the hours that construction and show/ride crews keep in the lead up to the opening, but by virtue of the fact that the marketing is in full swing for both kind of changes this when you realise that customers are the ones that are paying for these shortcomings.
Why are we seeing attractions cutting it so fine at Australian parks? Don't think it's confined to Warner Village parks. The day before 2007's Mick Doohan Motocoaster opened there was no theming anywhere to be seen. Painters were still painting the bare concrete flooring of the station and the crews running the ride were anything but trained.
We're often told it's because of rain delays. Hate to be the bringer of bad news but rain in south-east Queensland isn't exactly a mystery.
Internationally, we see parks typically open new attractions at the start of their season. They manage to build monstrous roller coasters and thrill rides over the winter – in many cases crews are dealing with rain, snow and consistent sub-zero temperatures. Obviously it's not always perfect, especially with technology, but they manage to get the majority of rides and attractions open on schedule.
Instead we see rides delayed for days, weeks and even months with a mad dash to the finish line in the final days that seems to always compromise the end product. It's to the point now where opening dates are seldom announced by our parks, and rides themselves remain a fiercely guarded secret by our parks' publicity teams.
Reports from inside Sea World suggest that even in the days leading up to Jet Rescue's opening, it had not yet been given the green-light for riders. What resulted was an incredibly narrow window for testing the ride and ensuring they had ironed out as many kinks as they possibly could before opening. Of course, problems cropped up with the ride that resulted in its closure over recent weeks. Spurred on by the saturation of marketing, untold thousands would have been disappointed to find Sea World's newest attraction not operating.
Problems, especially with the increasing complexity of roller coaster technology, are unavoidable. But not giving rides a lengthy period for adequate testing is just asking for problems. Indeed, from reports, the problems with Jet Rescue were the kind that could have been easily detected and rectified before opening to the public.
Now, down to Warner Bros. Movie World, we see a new stunt show replacing the famed Police Academy Stunt Show. Like before, in the weeks leading up to the opening, the set was anything but completed. We were even told that the first partial run-through of the show on its set occurred just a few days before opening (captured for ParkzTV).
The phrase used by Michael Croaker, WVTP's entertainment chief and the mastermind behind the Hollywood Stunt Driver show, was that the show was in preview mode.
It seems to me that when you have an advertising campaign running full steam for an attraction, the idea of 'previews' kind of falls a bit short of expectations.
---
---
Recent articles
Now trending