Dreamworld's Eureka Mountain set for potential comeback
After more than eight years sitting dormant, the Eureka Mountain Mine Ride roller coaster at Dreamworld is in the early stages of an unexpected return. In 2014 we saw the Ocean Parade section of the park and its flagship attraction Wipeout returned to their former glory. In 2015 the park rejuvenation looks to be continuing with the first signs of work on Eureka Mountain spotted in recent weeks.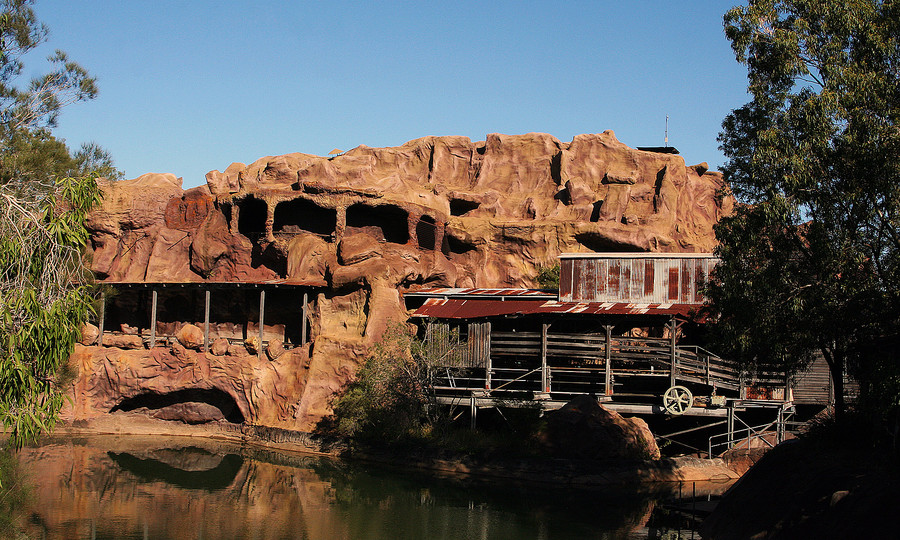 With the projects and improvements that were undertaken last year it appears that Dreamworld finally has an upper management team that understands the importance of a visually pleasing park, and the negative impact that the clearly visible closure of much-loved attraction can have.
With its exterior succumbing to weather and age, the task of resurrecting Eureka Mountain will surely not be a particularly easy or cheap one, but indications at this stage are that the ride system is in tact. The ride has been successfully cycled to demonstrate that the structure is sound and the ride is functional.
Reports have even suggested that members of the upper management team at Dreamworld have recently experienced the ride for themselves and given the thumbs up for the project to continue.
Challenges likely remain in ensuring that the ride is up to modern safety standards, including rider hand clearance and emergency evacuation. Improvements to the safety standards may well necessitate significant changes to the ride's surrounding structure and theme.
Eureka Mountain was opened in 1986. Built by HyFab, a Brisbane engineering firm that has been defunct for many years, it is one of only a few examples of a steel roller coaster engineered in Australia. Following a fairly typical Wild Mouse style layout with hairpin turns and a series of small drops in a suitably disorienting and claustrophobic mine setting. Eureka Mountain was widely known for its out-of-control feeling.
Riders were thrown from side to side in the large padded mine cars in the ultimate game of corners. Keeping the cars safely open and not opting for over-zealous individual lapbars or other restraints will surely be a challenge as without that freedom it will surely be uncomfortable.
Eureka Mountain featured decidedly camp haunted mine theming. Any attempts to resurrect this classic ride must surely pay careful attention to keeping its storyline and theming minimal yet tacky, ridiculous and thoroughly nostalgic rather than fall victim to the theme-by-committee mentality that has plagued virtually every attempt at a storyline that the park has made in the past few decades.
The ride's synthetic exterior mountain facade has all but disintegrated, leaving a lot of cosmetic work to be done. Given the ride's fibreglass exterior always more resembled a school volcano experiment or a chemical factory disaster than an actual mountain made of earth, this could be a chance to bring the 1986 exterior up to modern theming standards.
And after Eureka Mountain, hopefully the rusting ruins of the Skylink chairlift – which will be celebrating ten years of closure next month – is on the agenda somewhere...
---
---
Recent articles
Now trending