Shanghai Disneyland revealed ahead of June opening
Disney have ended speculation over their newest theme park with the announcement of 16 June 2016 as the official opening date for Shanghai Disneyland Park. The Magic Kingdom style theme park will be their first in mainland China and will feature a wide range of attractions both Disney classics and firsts.
The Walt Disney Company and Shanghai Shendi Group announced last week that Shanghai Disney Resort will host a multi-day grand opening celebration that culminates with the first official guests on June 16, 2016.
With a total budget of more than USD$5.5 billion, Disney are ostensibly seeking to correct mistakes made at Hong Kong Disneyland, the company's most recent theme park resort that opened in 2005. Hong Kong's park – the smallest of the Magic Kingdoms – opened to criticisms concerning it size, lack of attractions and overcrowding. The Hong Kong park didn't make its first profit until seven years into operations and only following several expansions that added Magic Kingdom staples such as it's a small world and Big Grizzly Mountain Runaway Mine Cars, a reimagining of Big Thunder Mountain Railroad.
As work continues towards its opening date, let's take a look at some of the closely guarded secrets at the heart of Shanghai Disneyland Park.
An eastern Magic Kingdom
Disney seem to be playing their first forray into mainland China with a cautious optimism that didn't exist in previous attempts. They seem at last aware of their perceived arrogance in launching their Hong Kong and France parks, where insufficient investment and a lack of cultural understanding caused financial woes that took years to correct.
With a hefty budget in place, Disney are creating a uniquely Chinese experience with their latest park offering the Magic Kingdom experience. The park features many changes and improvements that are tailored to the local audience, many of which are in line with Chinese tradition and culture, such as the omission of the Haunted Mansion ride, or the unique Garden of the 12 Friends.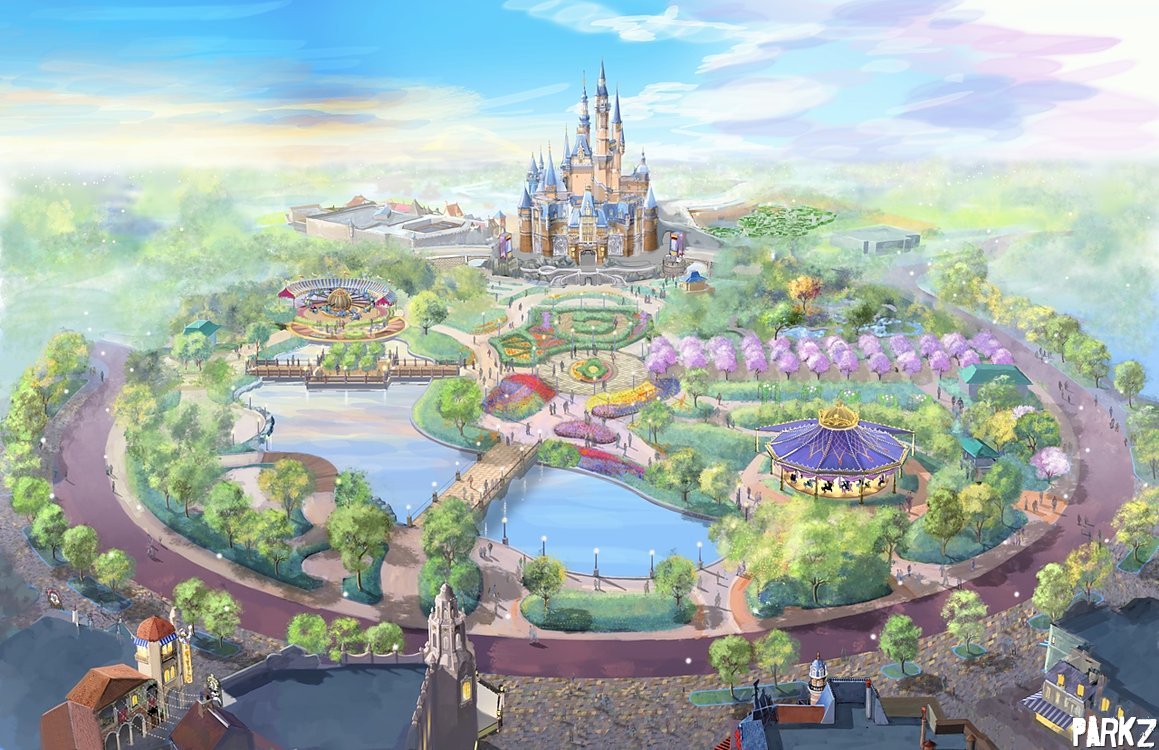 Disney's biggest castle
Shanghai Disneyland will feature the biggest castle in Disney history. Unlike previous castles that have been dedicated to specific Disney princesses – Sleeping Beauty in California, Paris & Hong Kong and Cindarella in Florida & Tokyo – Shanghai will take an amalgamated approach with Enchanted Storybook Castle, an overall homage to Disney's history in film and theme parks.
The castle will be home to Voyage to the Crystal Grotto, a gentle boat ride through the waters of Fantasyland.
Reimagined classics
Perhaps the boldest change to Shanghai Disneyland is the Treasure Cove section, which sees the traditional Rivers of America section reinvented as a pirate-themed paradise with azure tinged waters and Pirates of the Caribbean: Battle for the Sunken Treasure. The new Pirates of the Caribbean ride is particularly novel in that it's adapted from a film series that was adapted from a classic Disneyland ride.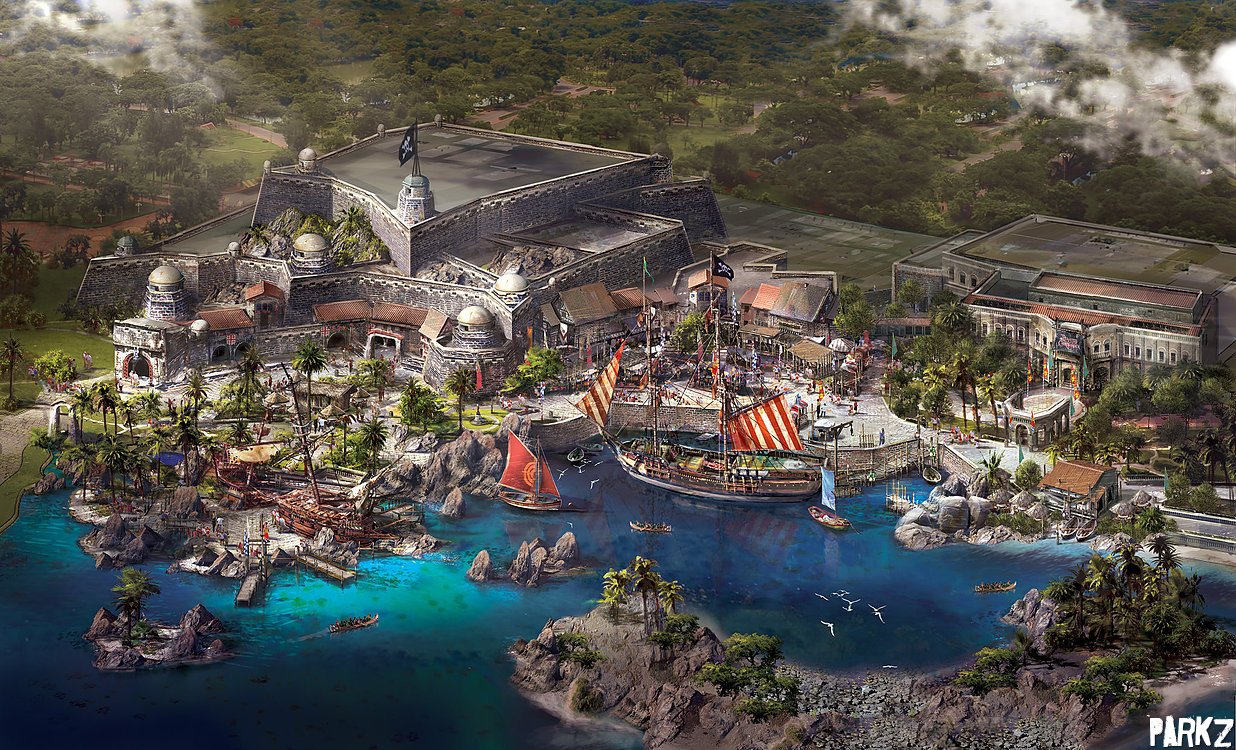 Eye of the Storm: Captain Jack's Stunt Spectacular will be a second Pirates of the Caribbean themed attraction in the area.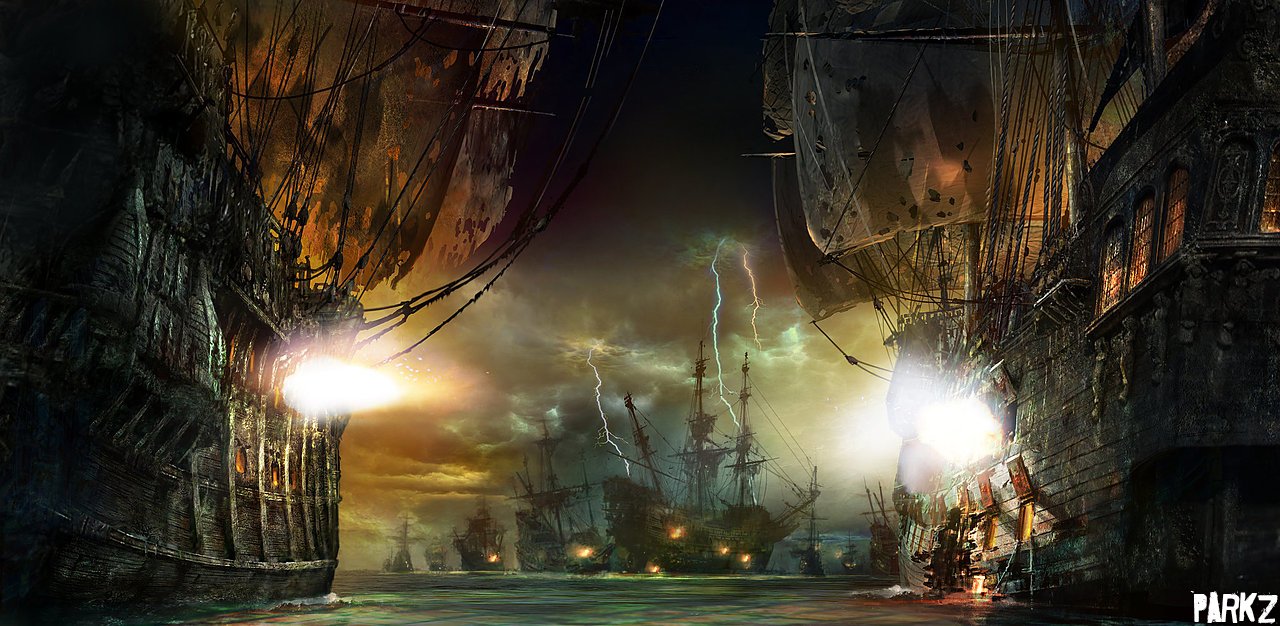 Tomorrowland will feature an incredibly bold retake on Space Mountain with TRON Lightcycle Power Run. The Vekoma roller coaster will be Disney's first motorcycle-style coaster and is set to feature an expansive audiovisual experience that takes place indoors and outdoors.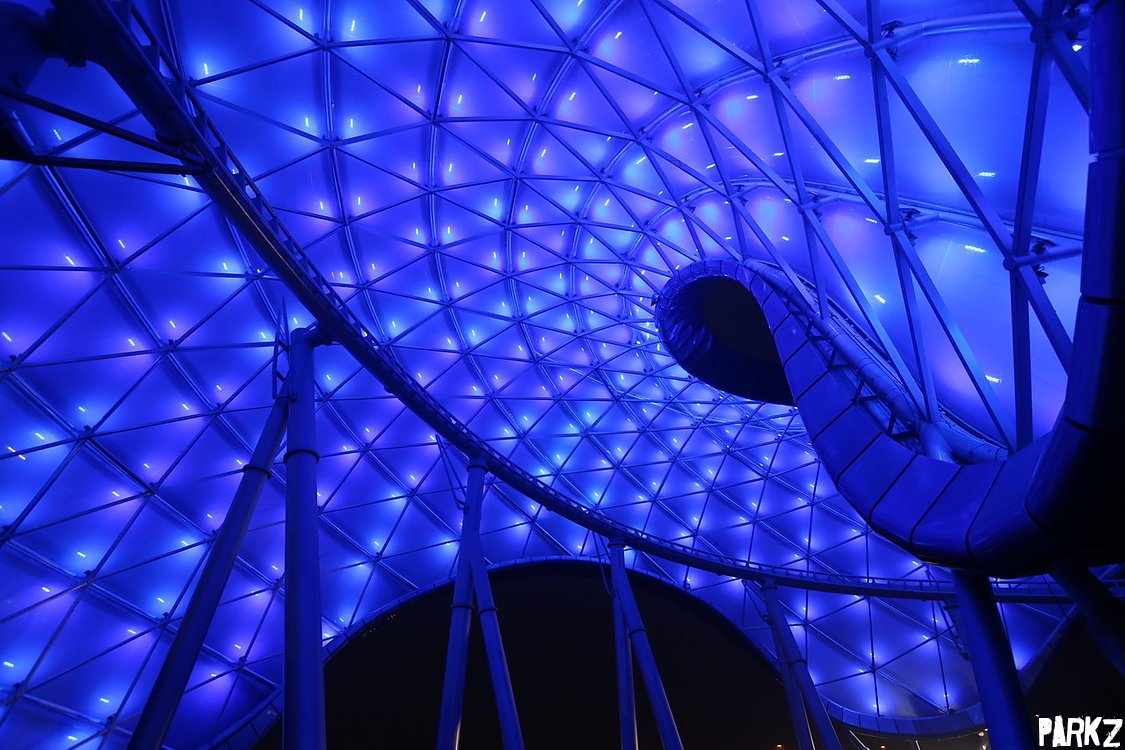 New classics
Following on two years from the debut of Seven Dwarfs Mine Train at Walt Disney World's Magic Kingdom, Shanghai Disneyland will feature their own version of the ride. The coaster features side-to-side rocking trains and offers a family-friendly roller coaster adventure. The ride looks to be filling the gap left by the lack of a Big Thunder Mountain Railroad roller coaster.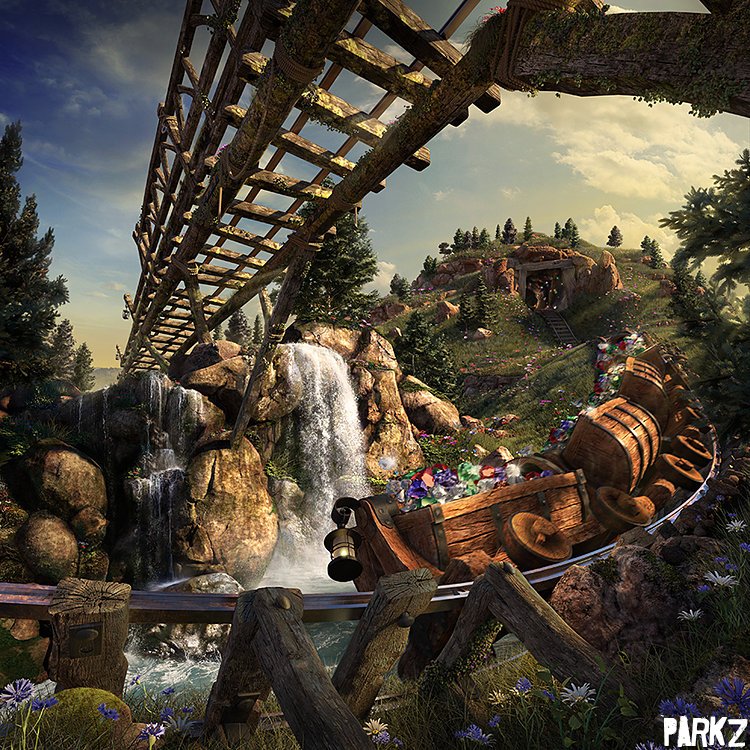 Adventure Isle is another new concept that will feature Roarin' Rapids, a generic-named but Disney quality rapids ride. The area will also be home to a new localised version of the Disney California Adventure flight simulator, this time entitled Soarin' Over the Horizon. In addition to famous scenery from China such as the Great Wall, the simulator will take in famous landmarks around the world.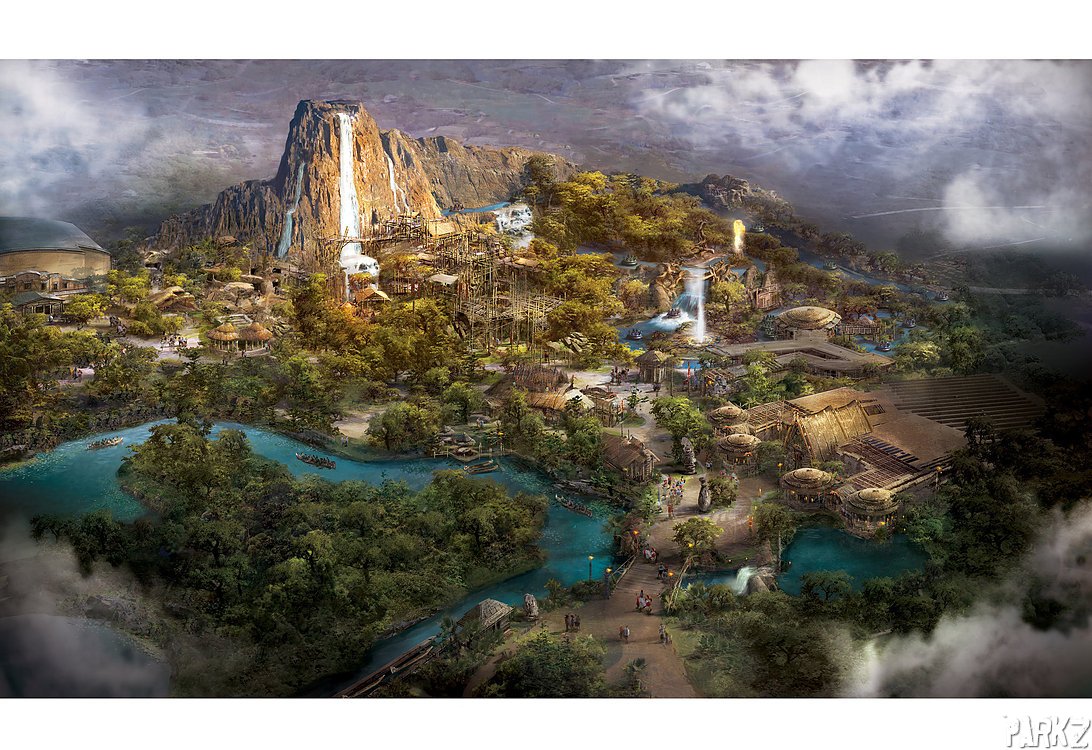 Even the classic Tomorrowland features a vastly new design. Less like a 1950s vision, and more a modern look to the future. Sleek and perhaps a bit utilitarian, it's darkly reminiscent of Walt Disney's original EPCOT concept.

No train, Frontierland or Main Street, U.S.A.
Walt Disney modeled the original Main Street, U.S.A. after his childhood memories. An avid train enthusiast, he also included a train as the park's primary transport system. These ideas have been carried across into every Magic Kingdom built since. Likewise, the wild west has been an integral part of every other Magic Kingdom.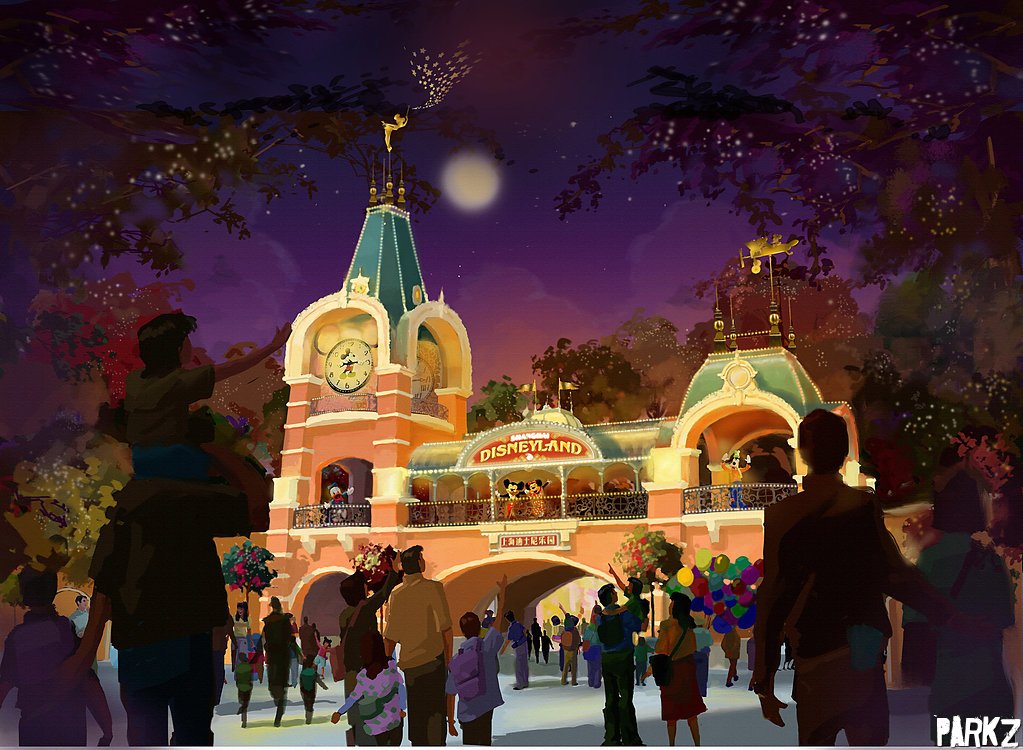 This gap in the Shanghai lineup is nothing if not conspicuous. While there has been no shortage of speculation about why these areas have been removed, modified or replaced in the Shanghai Disneyland theme park, one thing is clear: together these three elements represent the most overtly American aspects of the park.
The Chinese government is well-known for their protectionist attitude when it comes to the invasion of American culture: YouTube is blocked and international touring artists are closely watched and even censored. It isn't entirely surprising that even the almighty Disney would have to agree to tone down their symbols of good old American capitalism, freedom and democracy.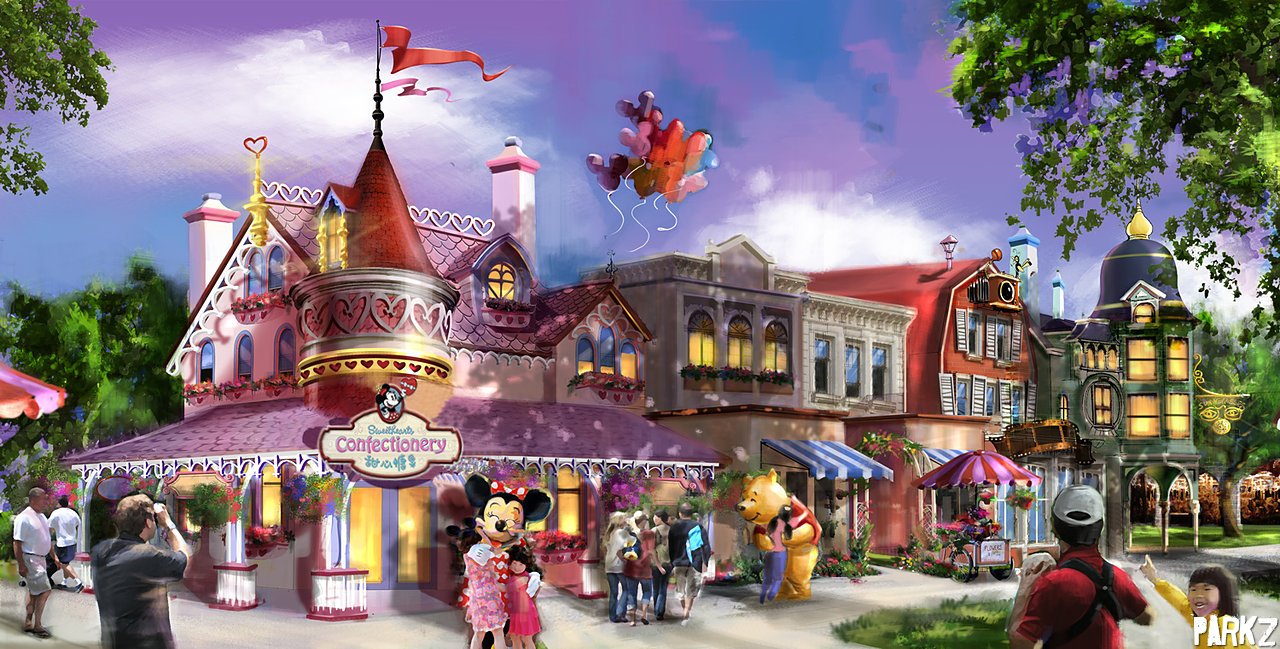 No one has spoken officially about the reasons for these omissions, but considering just how rose-tinted the American aspects of Disney are, it's logical that Chinese authorities would want these elements reduced or outright censored.
Official opening
Shanghai Disneyland Park opens June 16, 2016 following more than five years of construction and over 15 years of rumours and speculation. It will be the third Magic Kingdom style park in Asia after Tokyo and Hong Kong, and it's the sixth of the Magic Kingdom style of park, modeled after the original Disneyland in Anaheim, California, which opened in 1955.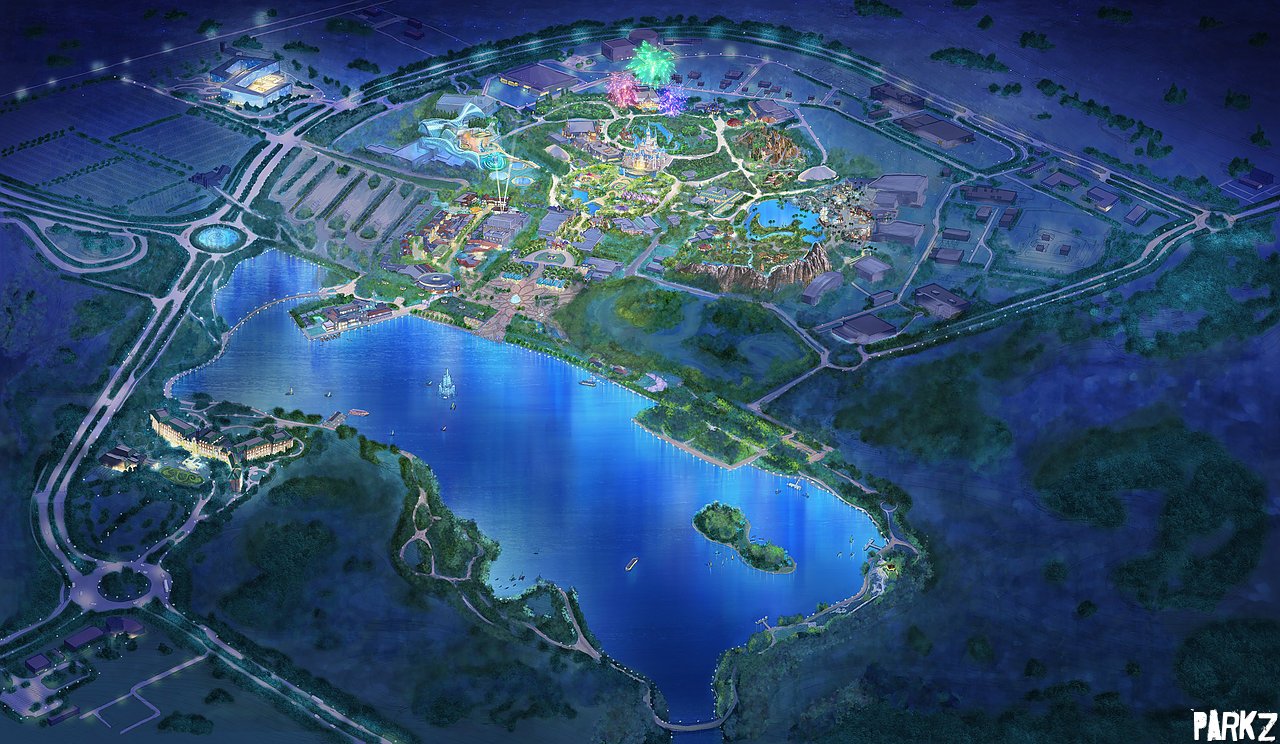 Future phases of development will see Shanghai Disneyland Resort welcome two additional theme parks, which would make it the second biggest resort in the Disney family after Walt Disney World in Florida.
Featured in this article
---
Recent articles
Now trending