Sea World Celebrates arrival of Twin Polar Bear Cubs
Sea World is excited to announce that 16-year-old Polar Bear Liya has given birth and is caring for two Polar Bear cubs.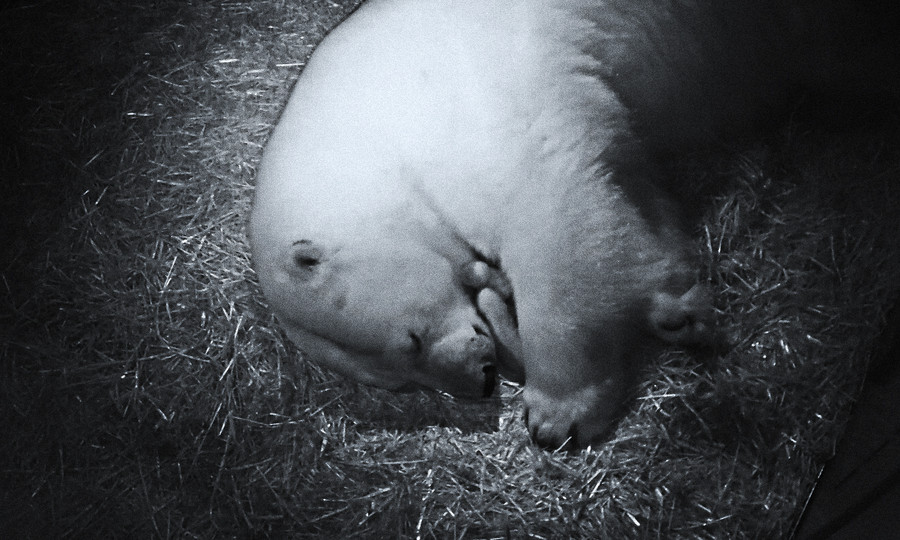 The cubs, which were born on 26 April, are doing well and have been observed suckling milk. The cubs weigh approximately 600 grams, are 15 centimetres in length and are born blind and toothless with short, soft fur.
The Polar Bear and veterinary team at Sea World are monitoring mother and cubs very closely as these early stages remain an extremely critical period.
Sea World Director of Marine Sciences Trevor Long said the Polar Bears Shores exhibit features a world-class birthing environment to provide Liya with the best chance of successfully raising her cubs.
"This is a very exciting time for Sea World and all of the team involved and we remain cautiously optimistic of the cubs' wellbeing in these very early days," he said.
"Our team are carefully observing Liya and the cubs through state-of-the-art monitoring systems in the den and she is displaying positive and confident maternal behaviours towards the cubs.
"This is Liya's second litter which is a testament to the care and enrichment program at the world-class Polar Bear Shores exhibit.
"We are very happy to be able to share the news of the births with our guests and we hope that these new cubs will bring as much attention to Polar Bear conservation efforts as cub Henry did when he was born.
"Liya and the cubs will spend the majority of these early months in the maternity den at Sea World."
The Polar Bears at Sea World are ambassadors for their species and play a vital role in raising awareness of the effects of global warming. Current research indicates that Polar Bear numbers in the wild are declining, with 20,000 – 25,000 bears remaining worldwide.
Featured in this article
---
Recent articles
Now trending