More thrills: a non-inverting loop on Movie World's hypercoaster
Construction continues on Movie World's new roller coaster and this week the first pieces have gone into place for another roller coaster element never seen in Australia: a non-inverting loop.
With the entry and exit track installed and section upon section of heavily twisted track due for installation on this part of the roller coaster, it's become certain that Warner Bros. Movie World's DC Rivals HyperCoaster will feature Australia's first non-inverting loop.
Its placement right next to the theme park's main entrance road – at essentially the geographical centre of the sprawling coaster – will make it a unique focal point not just for Australia's largest roller coaster but also as an icon of Warner Bros. Movie World.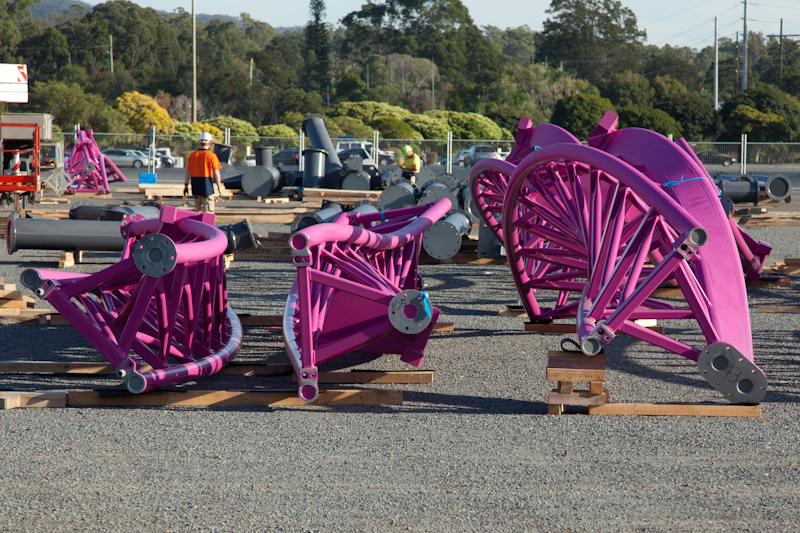 As its name suggests, a non-inverting loop doesn't turn riders upside down. Instead the track twists as the loop continues to keep riders upright. Instead of positive g-forces pushing riders down into their seats throughout the complete revolution, the twisting apex of the non-inverting loop should offer a heavy thrust of airtime.
If that by itself isn't enough, then a 360º helix that wraps around – and through the middle of – the non-inverting loop is sure to create moments of close-calls and headchopper effects.
When Mack Rides unveiled Lewa Adventure's Flash – the German Manufacturer's first hypercoaster – its most notable element was the colossal vertical loop that wraps around the ride's lift hill. It's the world's tallest loop and also a unique element as hypercoasters don't traditionally feature inversions at all.
Flash ultimately featured two – a zero-g-roll comes towards the end of the course -- and made many believe Warner Bros. Movie World would follow with a similar hybrid hypercoaster that adds inversions to the standard hypercoaster fare of drops, hills, airtime and turns.
As it stands however, Movie World's hypercoaster thus far features no inversions making it a fairly traditional hypercoaster. The ride is shaping up with a fast-paced, twisting course that makes it perhaps one of the most exciting rides of its kind anywhere in the world.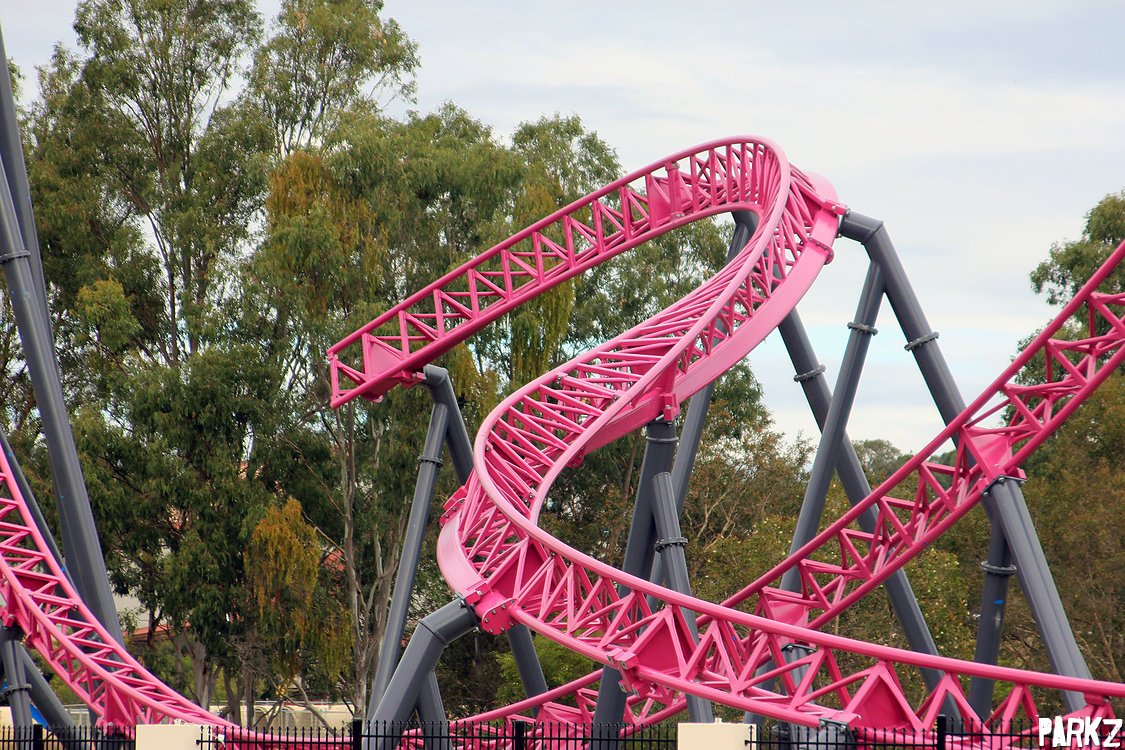 The hypercoaster course
Station located near Green Lantern Coaster and Justice League: Alien Invasion 3D
Chain lift hill of around 60 metres
Steep, twisting first drop
Unknown element
Non-inverting loop
Stengel Dive
Inclined dive loop
S-bend
Twisting camel back hill
Helix (surrounding and passing through the non-inverting loop)
Unknown elements to complete the ride
With a length of around 1.4 kilometres, a height of around 60 metres it'll be the largest roller coaster ever built in Australia. It's also undeniably the most exciting roller coaster set to debut in 2017 – anywhere in the world.
The roller coaster is due to open in September at Warner Bros. Movie World based on earlier hints from the park.
Featured in this article
---
Recent articles
Now trending