Rezoning doesn't help Dreamworld become more like Disney or Universal
Ardent Leisure CEO Deborah Thomas defends the rezoning by hinting at a Disney or Universal style precinct. It sounds great – but their major tourism zoning already allows for this.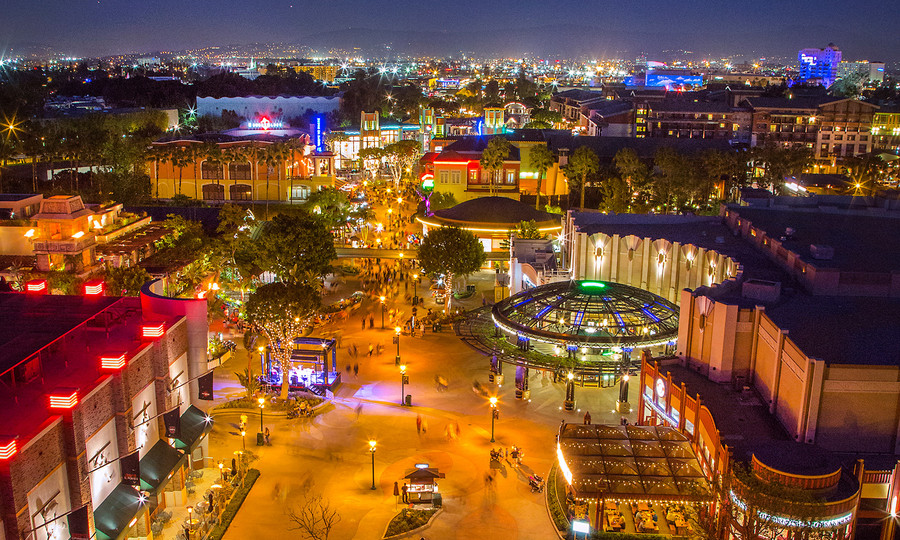 Ardent Leisure CEO Deborah Thomas yesterday attempted to quash the speculation that they're no longer committed to the theme park as the company announces that they are investigating rezoning of land at Dreamworld and its Coomera home.
"We are considering opportunities external but complementary to the park that could include retail, hospitality, accommodation and entertainment precincts, similar to Universal Studios and Disneyland in the US," Ms Thomas told the Gold Coast Bulletin to clarify the earlier ASX announcement from the company.
It's a nice way to explain why Dreamworld's owners would be investigating rezoning land at the Coomera site of the iconic theme park. Ms Thomas is ostensibly referring to Universal Studios' CityWalk and Downtown Disney at the Disneyland Resort. These precincts offer accommodation, retail and entertainment options that are designed to keep guests on property well past the normal operating hours of the theme parks.
While this evokes images of a thriving, all-inclusive tourist hub of restaurants, hotels and tourist attractions – with Dreamworld at its centre – it's almost too good to be true.
Except Dreamworld's existing major tourism zone designation more than adequately covers everything that Ms. Thomas is suggesting.
The purpose of the Major tourism zone code is to provide for larger scale integrated tourist localities or facilities located in urban, rural, environmental or coastal areas.

Development provides for a mix of uses including tourist facilities, tourist attractions, short-term accommodation, retail, business, education, industrial, community purpose, recreation and open space that support the needs of tourists and visitors.

Gold Coast City Plan - Major tourism zone code
What could Ardent Leisure possibly be planning to genuinely complement Dreamworld that doesn't fit into this broad description? Forget dreams of Australia's answer to Downtown Disney or Universal CityWalk; Ardent's feasibility study into rezoning is about shareholders, not Dreamworld.
Village Roadshow are years ahead
Even if these questionable claims by Ms Thomas are taken at face value, Ardent Leisure are well behind competitors Village Roadshow, who continue to invest far more aggressively in their Gold Coast tourism operations than Ardent Leisure.
Village Roadshow's Oxenford site just 6km away from Dreamworld – the home of Warner Bros. Movie World and Wet'n'Wild Gold Coast – has a fully realised plan exactly like the one Ms Thomas pitched in yesterday's damage control. In addition to the cornerstone theme parks, the Oxenford site features Australian Outback Spectacular – one of the Gold Coast's highest rated evening attractions – and accommodation at Paradise Country in one secluded corner of their 140ha site.
Currently under construction at the site is Topgolf Gold Coast, a $35 million high-tech attraction that Village Roadshow are banking on to capture a significant piece of the Gold Coast's tourism, nightlife and corporate entertainment market.
Plans for a nine storey hotel at the Movie World site are also well underway.
If Ardent Leisure were serious about their commitment to Dreamworld as a tourist destination, they'd be working within the wide berth given by their existing zoning.
They have every duty to their shareholders to maximise return so investigating alternative options for unused land makes perfect sense. But pie-in-the-sky plans to be the next Disney or Universal precinct don't start with changing zoning.
Featured in this article
---
Recent articles
Now trending