Dreamworld responds to Tiger Island footage
As social media and media outlets decry interactions at Dreamworld's Tiger Island, the theme park responded swiftly to refute baseless allegations of animal abuse.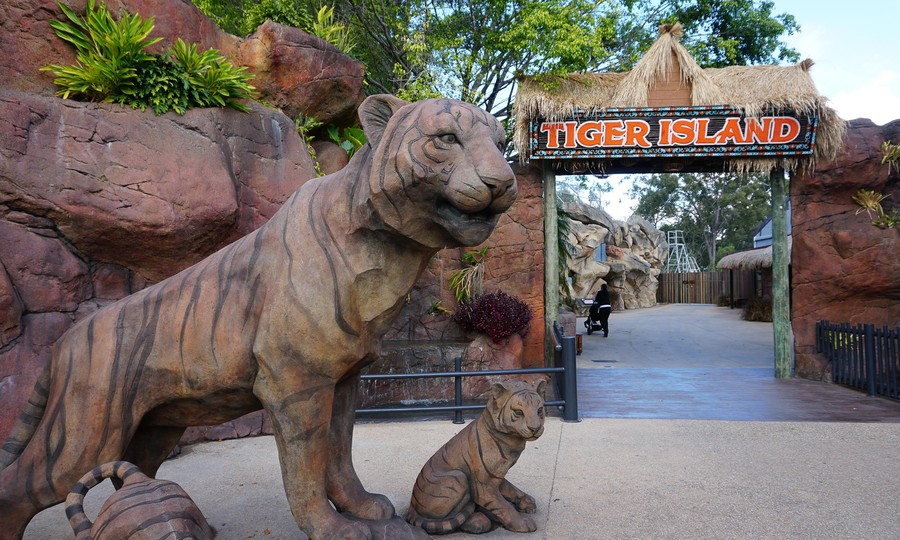 Footage emerged this morning showing two handlers at Dreamworld's Tiger Island separating a pair of tigers. The trained tiger handlers are seen pulling one tiger away from the other and being given a tap on the face.
In a statement released this morning, General Manager Life Sciences Dreamworld , Al Mucci stated: "The media commentary to the circumstance misrepresents the context of what was occurring in the brief footage. The handler's actions to refocus Akasha were explained to guests immediately after the tigers were separated."
"The tigers in this video were showing antagonistic behaviour and needed separating before they had an opportunity to hurt each other."
Mucci stated that these are standard techniques used in tiger handling and are based on natural interaction between tigers:
"Open hand taps to the facial area is the safest way to refocus tigers who are challenging each other and this is consistent with the way in which tigers communicate with each other in similar situations. The tiger's tail is one of its strongest parts of the body. Tigers and handlers routinely play with the tail.
"The care and welfare of our tigers and all our wildlife family is paramount. Dreamworld is Welfare Accredited by the Zoo and Aquarium Association of Australasia. All our handlers are highly experienced in working with tigers and have over a hundred years of collective experience. All our approaches are consistent with normal tiger behaviours and the way in which tigers interact and respond with each other.
"Dreamworld is host to the Dreamworld Wildlife Foundation, a not for profit charity that is one of the largest financial contributors to wild tiger conservation initiatives.
---
---
Recent articles
Now trending