Village Roadshow Theme Parks to launch biggest Summer Ever with new Attractions, Shows and Experiences
Village Roadshow Theme Parks is set for its biggest summer ever with a host of exciting new attractions, experiences and shows opening across its premier Gold Coast locations.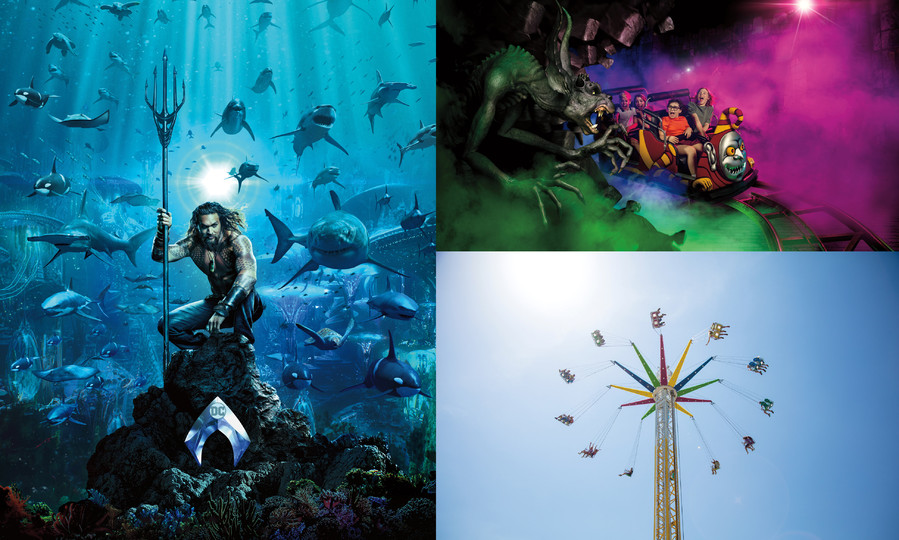 Launching this December will be five new attractions, including a world-first across Warner Bros. Movie World, Sea World, Paradise Country and Australian Outback Spectacular.
In addition to the new attractions and experiences, the family-friendly White Christmas events return to transform Movie World into a winter wonderland and bring the magic of the holidays to life.
New Attractions:
Opening on 29 November, Australian Outback Spectacular's Heartland is a vivid, visually spectacular and emotional multi-million dollar show which will transport guests into the heart of the Australian bush, all while they enjoy a delicious new three course dinner and drinks.
The Aquaman Exhibition at Warner Bros. Movie World is a world-first attraction featuring signature set-pieces, props and costumes from the Aquaman movie including those worn by actors Jason Momoa and Amber Heard.
Also at Movie World is the Scooby-Doo Spooky Coaster: Next Generation which has completely transformed the fan-favourite attraction with new and improved special effects such as projection mapping, mist and sound effects to take guests on a ride experience like never before.
The Sky Flyer at Sea World will provide guests with breathtaking views of the park and the Gold Coast Broadwater as they soar in a giant swing chair 33 meters above the ground.
Shaun the Sheep is embarking on an Australian adventure and he and his flock are set to spread their outrageous behaviour, sheepish shenanigans and panic in the pasture at Paradise Country with a host of attractions and a new show.
Village Roadshow Theme Parks CEO, Clark Kirby said this is one of the biggest line-ups of new attractions ever for the theme parks and he can't wait for guests to be able to experience them all.
"This is an exciting time for our theme parks with these amazing new attractions adding to our existing line-up of world-class shows, rides and attractions to set us up for a stellar school holidays period," he said.
"The beauty of these new attractions is that there is something on offer for everyone with from families, teens and adults.
"These new attractions demonstrate our dedication and commitment to the tourism industry and we anticipate visitors will come to the Gold Coast just for these experiences."
---
---
Recent articles
Now trending