Dreamworld mismanagement reaches fever pitch with tone-deaf Wipeout closure
Dreamworld's announcement that the iconic Wipeout is now closed was a foregone conclusion for the 25 year old ride, but what's worrying is the lack of a future plan from a theme park whose owners have no apparent strategy.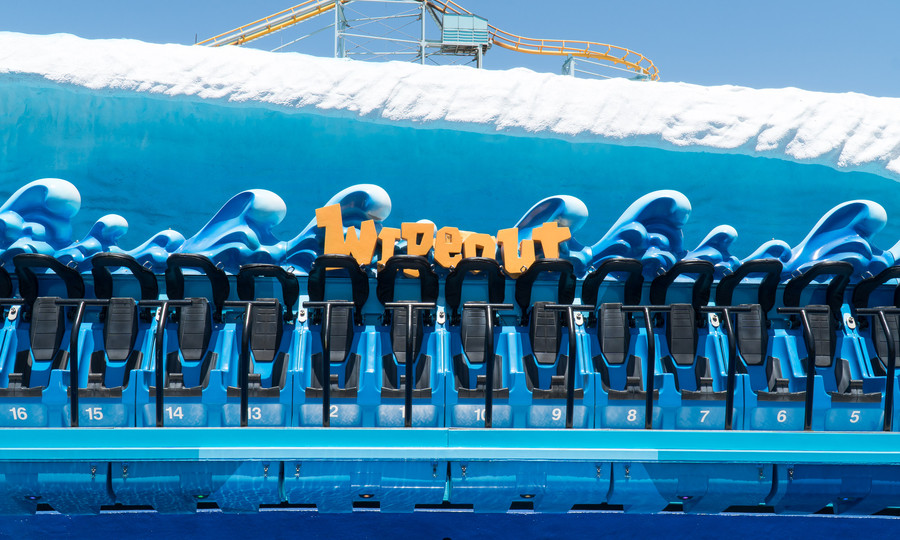 Mismanagement from owners with little experience operating a theme park has plunged Dreamworld into financial ruin. The once great theme park is faced with unparalleled competition from Warner Bros. Movie World as they pivot increasingly towards thrill rides, and Sea World looks set for an attraction rejuvenation of its own.
The year is 1993.
Two year old Movie World are ramping up competition with the recent launch of the $9 million Batman Adventure. Sea World is underway with the conversion of Lassiter's Mine into the ride that will define the theme park for the next two decades: Bermuda Triangle. Lenders to DreamCo – who bought the park from founder John Longhurst in 1989 – meanwhile turned to Ernst & Young to take over managing the struggling Dreamworld and salvage what they can from the business's mounting debts.
And with just one simple $6 million investment in Wipeout and the creation of Ocean Parade, Dreamworld's course changed. By 1994 the theme park was out of liquidation and had cemented itself as the theme park of choice for rides, even as competitors outspent many times over with the likes of Batman Adventure or the $16 million Lethal Weapon in 1995.
Wipeout was bright, iconic and introduced a sense of kinetic energy into Dreamworld that remains unbeaten to this day. There has never been a better ride in Australia to simply observe. There has never been a better ride to feature in a 30 second commercial. And of course as a thrill ride it was in a class of its own.
And yet with the disastrous announcement of Wipeout's permanent closure last Friday Dreamworld bewilderingly turn their back on a simple, deftly executed strategy that saved the park once before.
Wipeout's imminent closure was a foregone conclusion
Dreamworld's CEO Craig Davidson told Parkz in November of 2017 that the ride would emerge from its then unprecedented year of closure as good as new. "We have a term of life on the Wipeout which is at least another ten years," Mr Davidson said at the time.
Of course this was observably false. Eventually it reopened and operated unreliably for the next year. Its capacity was halved from 40 to 20 riders. It would spend days and months unceremoniously shuttered. When they did finally announce its closure last week it had not operated in months.
For a number of years, many familiar with Wipeout's operation told us its closure was a case of when, not if. Everyone knew it was coming. Dreamworld had years to prepare for this major blow.
In the recent announcement of its closure Dreamworld simply didn't grasp the enormity of closing one of the park's most iconic rides. They no doubt expected backlash, which is why they chose to frame the decision by evoking nostalgia and a supposedly research-driven, family-friendly replacement: chairs.
But it was an excuse so flimsy and cynical that even Dreamworld's dwindling number of rusted-on supporters scoffed and called them out relentlessly on social media.
There is of course no shortage of shade at Dreamworld – certainly for the paltry number of guests that saw the theme park incur yet another summer of losses. Shade and seating in large numbers is found close to the remaining rides in this section of the park. Despite this appeal to guest comfort, Dreamworld has also shut nearby Parkway and The Grid's indoor, air conditioned areas that through poor design were deserted even on the busiest of days.
Death by a thousand cuts
Dreamworld had been saved under previous ownership with an injection of lean, laser-focused capital. Current owners Ardent Leisure faced with business struggles tried the exact opposite – throwing obscene amounts of money at Sky Voyager – and promptly retreating from planned future attractions when the mismanaged attraction predictably missed opening targets and its budget spiraled out of control.
No one reasonably expected Wipeout to last any longer. The ride had done its day and has been staring down the wrecking ball for a number of years.
Any theme park worth anything – least of all one in the predicament Dreamworld finds itself – would have recognised the impact such a ride has and planned a graceful retirement years out. They could soften the blow with a fixed date that allows guests to ride one last time, and announce plans to replace it with something significant.
Dreamworld instead chose to run the ride into the ground. They have backed themselves into a corner by thinking about anything other than how to manage their ageing, unreliable but very high profile collection of thrill rides.
They overspent on Sky Voyager with nothing to show for it. Their plans for the future – which are on hold indefinitely – only included tenuous, low-impact attractions like a lazy river, amphitheatre and dark ride. Nothing in the so-called master plan they've been working on for several years indicates that anyone understands just how integral the park's thrill rides are to what little remaining goodwill Dreamworld retains.
There are countless case studies for how to turnaround a struggling theme park. Those that survived – many haven't – did so with significant capital investment designed to captivate in the most basic way: with physical ride experiences.
Disney California Adventure was a liability from inception in 1999 until a capital injection of USD$1.1 billion (AUD$1.5 billion) starting in 2007 saw the theme park grow year on year to increase attendance by nearly 70 per cent by 2017.
The non-fatal 2015 Smiler accident at the UK's Alton Towers resulted in extensive media coverage similar to Dreamworld and saw attendance plunge from 2.5 million to less than two million guests per year. It was only with the construction of The Wicker Man, a £16 million (AUD$29 million) roller coaster, which opened in 2018 that Alton Towers finally returned to normal attendance levels.
A string of fatal accidents and other incidents in the mid-1980s plunged Six Flags Great Adventure in New Jersey from being the fourth most attended park in the US to almost closing its doors by 1987. The response from Six Flags was to invest heavily in the park with a string of major attractions that culminated with the Great American Scream Machine, the tallest roller coaster in the world when it debuted in 1989.
Dreamworld don't even need to look any further than down the road, where Village Roadshow Theme Parks executed turnaround from the negative perceptions faced by the entire industry in the aftermath of Dreamworld's tragedy. The Village turnaround seemed possible in large part because of the bewildering $30 million investment in DC Rivals HyperCoaster.
It's not just Wipeout - ride uptime is a widespread problem
"There's a ride reliability program currently being implemented that will ensure that the guest experience is significantly enhanced," Dreamworld CEO John Osborne told investors at the recent half-year presentation for Ardent Leisure.
To translate this is to look at Dreamworld's most consistently unreliable rides. With Wipeout taken care of, Dreamworld is now left with just one truly iconic ride: Tower of Terror II. Just three years younger than Wipeout and frequently closed for unscheduled maintenance it too will surely face a similar fate before too long.
Rocky Hollow Log Ride poses questions with its 38 year old ride system and recent clumsy modifications. The 25 year old, once-relocated The Gold Coaster experiences far more downtime than such a simple roller coaster should. Buzzsaw is an excessively mechanical relic that has been a maintenance-heavy beast from day one despite only opening in 2011.
The cheap diesel replica that replaced the park's two steam engines on Dreamworld Express in 2013 has been nothing but unreliable. This attraction looks set to sit out the first half of 2019, even though the ride features both shade and seats.
To reiterate words that John Osborne spoke on Sunrise late last year: actions speak louder than words. Dreamworld has pulled the plug on an iconic attraction with no cohesive plan to fill the void. They have an arsenal of increasingly unreliable rides. They've retreated from future investment for new attractions and their one Hail Mary pass with Sky Voyager is now three months overdue.
These had better be some damn comfortable seats.
---
---
Recent articles
Now trending