What a 'world's best' roller coaster could look like at Movie World
Village Roadshow's chairman boldly stated that one of their Gold Coast theme parks would be announcing one of the world's best attractions. At the same time, Warner Bros. Movie World received council permission for construction of a roller coaster. It begs the question – what would a world-class roller coaster look like in 2017?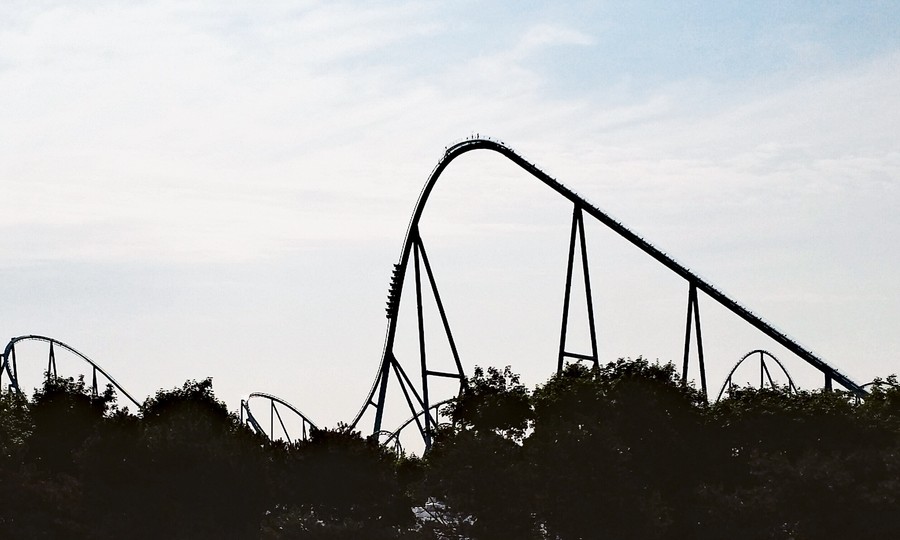 Doomsday Destroyer and the surrounding DC Comics Super-Villains Unleashed is due open in October this year. Though shaping up to be a solid crowd-pleaser and perhaps the most immersively themed addition to the park since 1998's Wild West Falls, the modest Intamin Suspended Twin Hammer is not the anticipated world-class attraction that Robert Kirby, co-Chairman and CEO of Village Roadshow was hinting at.
In the coming months, we will be announcing an exciting new attraction for the Gold Coast which we expect will be one of the world's best theme park drawcards.

Robert Kirby, co-Chairman & CEO, Village Roadshow Limited, November 2015
The reputable US-based RollerCoaster Database indicates a 2017 opening for a sit-down, extreme steel roller coaster at Warner Bros. Movie World. Hyperbole from a company spokesperson is nothing new, but it's rarely something heard from the head of a theme park's corporate owners so far in advance.
If we're to take Mr Kirby's word for it, then Warner Bros. Movie World needs to topple Superman Escape as Australia's best roller coaster and offer something on a level that has never been seen in this country.
Quantify 'world's best'?
In this industry the annual Golden Ticket Awards by Amusement Today magazine might be the closest thing to a recognised award ceremony. Winners of Golden Ticket Awards – both theme park operators and amusement ride manufacturers – frequently use the accolades in their advertising and public relations efforts, lending the awards a degree of credibility.
Another gauge might be the Mich Hawker's Best Roller Coaster Poll. More of a roller coaster enthusiast curiosity than an industry bellweather, Hawker's survey takes rankings from enthusiasts around the world and pits rides against each other to produce results that are said to remove bias and give rides a merit-based ranking.
The top ten results in each list differ, though similar trends emerge in each.
Golden Ticket Awards – Best Steel Coaster (2015)
Millennium Force (2000, Cedar Point, US), Intamin gigacoaster
Bizarro (2000, Six Flags New England, US), Intamin hypercoaster
Expedition GeForce (2001, Holiday Park, DE), Intamin hypercoaster
Fury 325 (2015, Carowinds, US), Bolliger & Mabillard gigacoaster
Nitro (2001, Six Flags Great Adventure, US), Bolliger & Mabillard hypercoaster
Apollo's Chariot (1999, Busch Gardens Williamsburg, US), Bolliger & Mabillard hypercoaster
Intimidator (2010, Carowinds, US), Bolliger & Mabillard hypercoaster
Leviathan (2012, Canada's Wonderland, CA), Bolliger & Mabillard hypercoaster
Nemesis (1994, Alton Towers, UK), Bolliger & Mabillard inverted coaster
New Texas Giant (2011, Six Flags Over Texas, US), Rocky Mountain Construction hybrid wooden coaster
Best Roller Coaster Poll (2013)
Expedition GeForce (2001, Holiday Park, DE), Intamin hypercoaster
New Texas Giant (2011, Six Flags Over Texas, US), Rocky Mountain Construction hybrid wooden coaster
Intimidator 305 (2010, Kings Dominion, US), Intamin gigacoaster
Bizarro (2000 Six Flags New England, US), Intamin hypercoaster
Skyrush (2012 Hersheypark, US), Intamin wing coaster
Maverick (2007, Cedar Point, US), Intamin LSM launch coaster
Kawasemi (2008, Tobu Zoo Park, JP), Intamin Mega-Lite coaster
Shambhala (2012, PortAdventura, ES), B&M hypercoaster
Nemesis (1994 Alton Towers, GB), Bolliger & Mabillard inverted coaster
Iron Rattler (2013, Six Flags Fiesta Texas, US), Rocky Mountain Construction hybrid wooden coaster
Hypercoasters are a safe bet
If a theme park were wanting to place on these lists, it becomes abundantly clear that the way to do that is with a hypercoaster. Eight of out ten of the Golden Ticket Awards attractions are hypercoasters (exceeding 200ft in height) or gigacoasters (exceeding 300ft in height). Five out of ten on the Best Roller Coaster Poll are (including the slightly smaller but universally praised Expedition GeForce and Kawasemi). These rides focus on speed, height and floating negative g-forces rather than loops and inversions and feature open trains with lap bars. It's the quintessential traditional roller coaster, built to the extreme with cutting edge technology.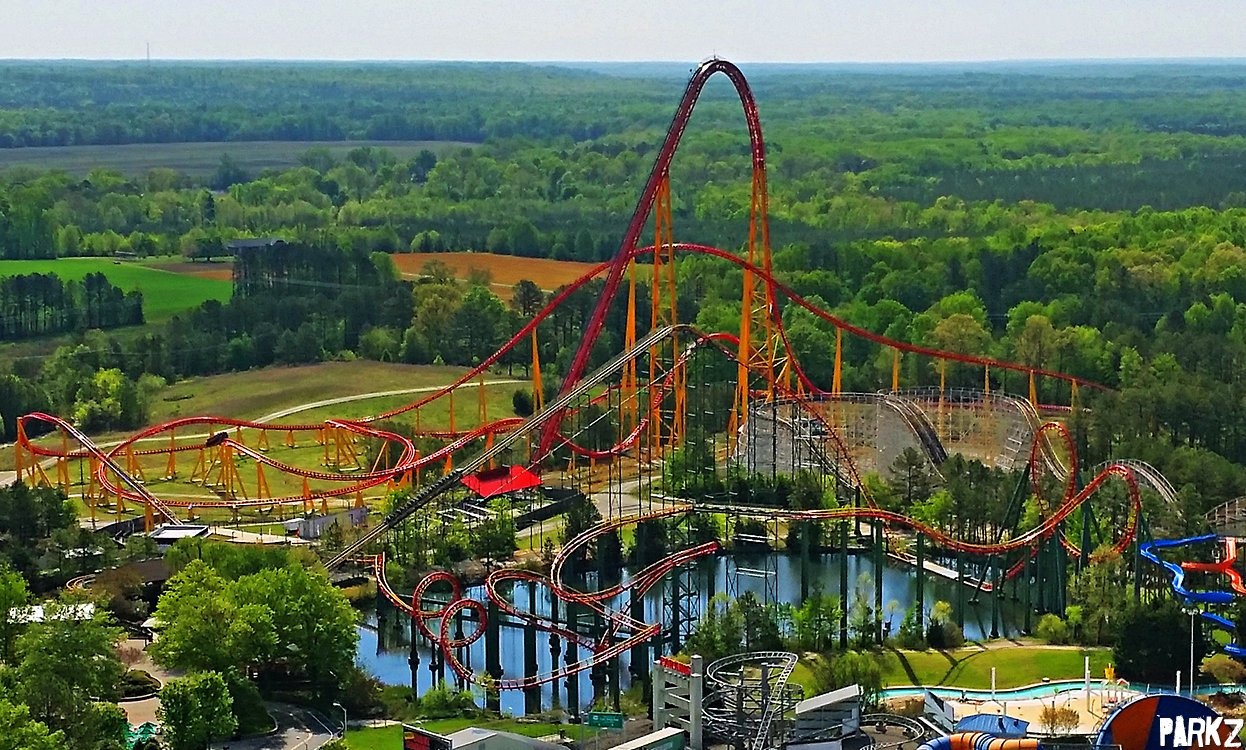 The execution of a winning roller coaster is an art, but one that is strictly grounded in formula. It's a formula that Europe's best ride manufacturers have locked in as shown by the dominance of Intamin and Bolliger & Mabillard in these polls. Advanced computer and manufacturing technology delivers a flawless, smooth ride while decades of experience and experimentation means that they can throw every trick they have to deliver a reliably world-class attraction every time – for the right price.
Bolliger & Mabillard
Bolliger & Mabillard have long been on the wishlist of many Australian theme park enthusiasts though their rides generally carry a pricetag that is the likely reason they are yet to build a ride in Australia despite their reputation for delivering flawlessly smooth, elegant roller coasters. Carowinds' invested USD$23 million in their 2010 Intimidator hypercoaster from B&M, which is around AUD$34 million in 2016 before accounting for Australia's much higher construction and labour costs.
Intamin Amusement Rides
Intamin have been a stalwart supplier to Australian parks for decades. Tower of Terror, Giant Drop, Motocoaster, Superman Escape, Surf Rider, The Claw and Jet Rescue all feature the Intamin badge. They are also responsible for many of the world's top-rated roller coasters and built the rides at that feature at the top of both polls.
Intamin's most recent rides include the soaring Coaster Through The Clouds at Nanchang Wanda Park in China, showing that Intamin can still deliver the kinds of hypercoasters that made the company's reputation in the early 2000s.
Rocky Mountain Construction
The only rides on these lists not built by Intamin or B&M are two Rocky Mountain Construction coasters. The Idaho, USA company specialises in a truly unique and wild style of wooden coaster hybrids that feature steel I-Box style track on wooden support structures. Both rides that feature on the lists are conversions of older 1990s wooden roller coasters that were plagued by mounting maintenance costs and a rough ride experience. While Warner Bros. Movie World has no such rides to convert, an all-new I-Box hybrid coaster could be just the ticket for a world-class roller coaster.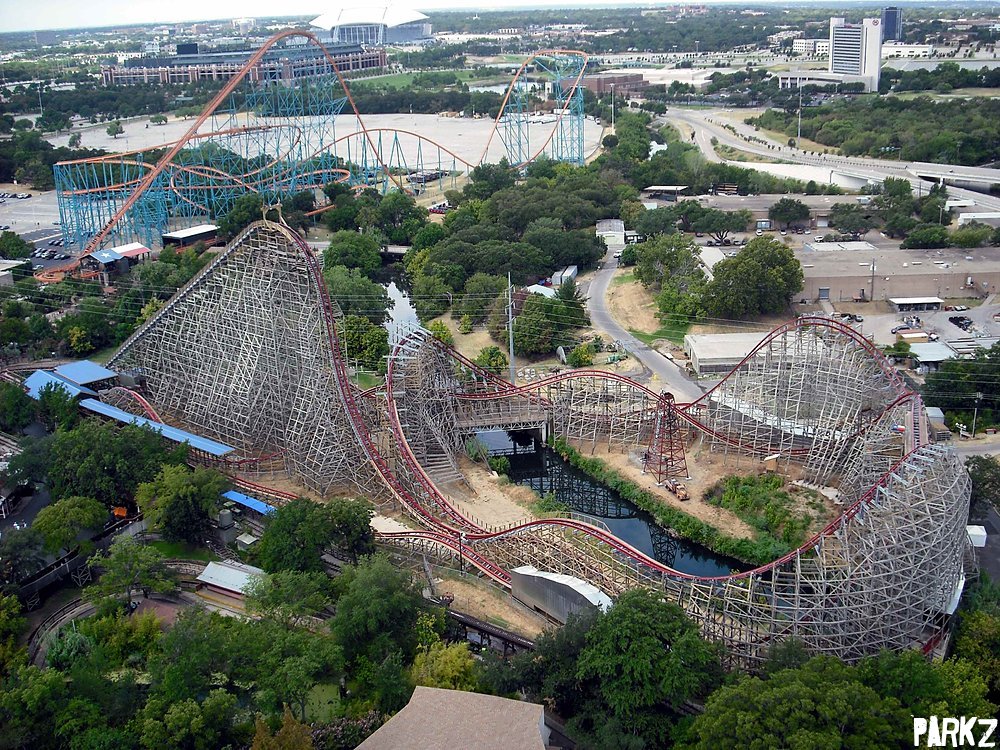 Though their converted wooden roller coasters are one thing, Wildfire at Kolmarden Zoo in Sweden shows just what Rocky Mountain can do when given the freedom to create a ride from scratch.
Pioneered by Alan Schilke the engineer behind Green Lantern, Movie World might not be too keen about this relatively new and unproven technology in light of events of the past year. Add to that a part recall just recently that caused the abrupt temporary closure of many of the neophyte company's roller coasters – this might not be a company that Village Roadshow Theme Parks would take a gamble with right now.
Mack Rides
Mack Rides is a relatively new entrant to the world of hypercoasters. Though the German company has been a player in the amusement industry for over a century, it's only recently that they have graduated from their range of family rides to develop major roller coasters.
Mack recently turned the hypercoaster world upside down by including the world's largest vertical loop as well as a zero-g-roll on their first hypercoaster, Lewa Adventure's Flash.
The ride features an otherwise traditional out-and-back hypercoaster layout on its 1,273 metre course and sees Mack Rides playing in a field that previously it had no expertise. In 2002 the Mack owned Europa-Park – normally a showcase for the company's products – contracted Bolliger & Mabillard to build the 72m tall, 1620m long Silver Star hypercoaster.
Mack has an extensive history with Village Roadshow Theme Parks. They are the company behind Scooby-Doo Spooky Coaster at Movie World and Storm Coaster at Sea World. Add to this there has been speculation about Mack Rides involvement in the project.
A world-class coaster in time for the 2018 Commonwealth Games
If Village Roadshow co-Chairman and CEO Robert Kirby earnestly believes that his company is building one of the world's best roller coasters, then it's hard to come to that conclusion with anything other than a hypercoaster. 2017 could well be the year for Australia's first such ride, a roller coaster that would likely be the tallest, fastest and longest in Australia. With price tags in excess of AUD$25 million – even before factoring in the high cost of construction in Australia – Village Roadshow would be committing to the largest capital expenditure on a single ride in Australian theme park history.
October 2016 is the opening date of Doomsday Destroyer at Warner Bros. Movie World. A late-2017 debut for the roller coaster would be the logical date to see the new roller coaster gain maximum exposure from the Gold Coast Commonwealth Games in that take place in April 2018.
With fencing in place, the answer to the question of what Warner Bros. Movie World are building could be coming sooner rather than later.
---
---
Recent articles
Now trending