Pure imagination: Dreamworld ads feature fake attractions and misleading experiences
'Pure Imagination' is the phrase Dreamworld looks set to take into 2017 with a bold new campaign. The problem is it misleads and undoes the entire premise of a theme park.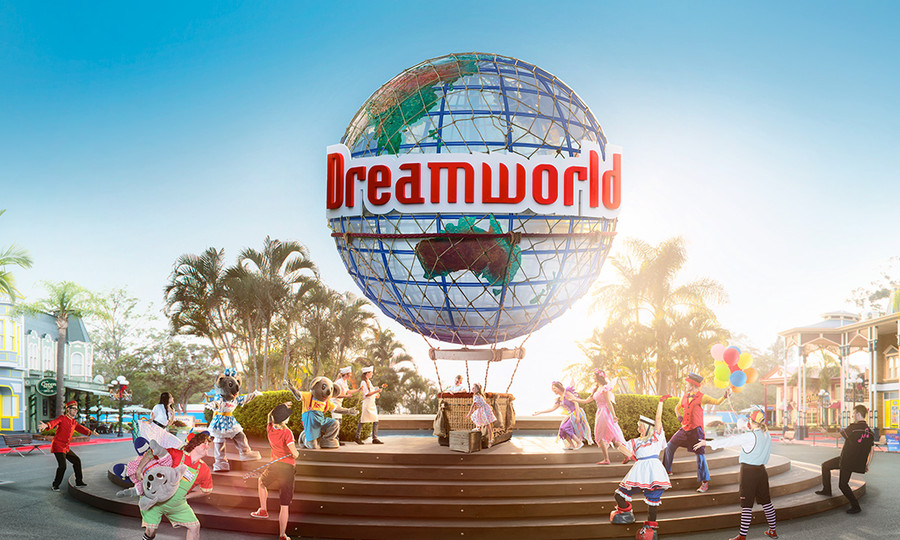 Dreamworld want to hit the ground running as they head into vitally important annual pass sales and renewal season. Coming off the back of a six month period that saw a 27 per cent decline in attendance and $95 million wiped from the value of Dreamworld, this year's sales will be crucial for the struggling theme park and its owners Ardent Leisure.
For 2017 they have a vastly reinvented concept for the theme park: Pure Imagination. Guy Sebastian takes a crack at the classic Willy Wonka tune and becomes a brand ambassador of sorts for the theme park. Come with me / And you'll be / In a world of pure imagination...
The issue isn't that it blurs the line between what is a real, tangible experience at Dreamworld and what is just a fanciful concept by a marketing agency. It's that it doesn't do it well.
In the theme park business where the make-believe can very much be real, it's a fine line between embracing the imaginary and flat out misrepresenting your offerings.
Some of it perfectly executes the vision for the campaign: a young motorsports enthusiast looking on at the impressive collection of racing cars that make up Brock's Garage. Never mind that a kid his age is more likely to be saying, "Peter who?... Dad can we go on a ride now?", than imagining himself in Brock's seat, but the boundary between the real attraction and what it can evoke for guests is abundantly clear.
The Tower of Terror II spot play nicely to the attraction experience while adding the imagination element. The riders, led by "Commander Rachael" don what look to be Soviet-era Cosmonaut outfits, and strap themselves in for the very real, very forceful ride. It even pays off with a mildly amusing punchline that returns the riders – and us the viewers – back to Planet Earth.
It's when Dreamworld seems to deliberately misconstrue the experience that Pure Imagination becomes stuck.
A young boy – Charlie – heads out looking for tigers. All good and well, except the spot mostly features Charlie wandering through the tiger enclosures – areas naturally off limits – in pursuit of the big cats. Even as he notes that he'll watch from a distance, he's shown playfully jumping across logs and peeking through trees normally reserved only for tigers and their handlers.
Will a child see the distinction between the very real Tiger Island, and the entirely plausible fantasy world evoked in the commercial? It's pretty unlikely.
'Close encounters with the wild kind!' takes a group of adults on an exciting canoe adventure where they encounter all manner of Australian widlife. The problem being of course there's no such canoe experience available at Dreamworld. Yet here it is blended seamlessly with a lot of very real, attainable experiences.
Dreamworld is featuring this ficticious canoe experience on major billboards without any indication that it's not real. It's imaginary in the worst possible way.
In an advertising world where most beers give you superpowers, Big Macs look appealing and Cadbury Favourites are a socially acceptable item to bring to grownup parties, there's obviously an argument for artistic license. The problem is that theme parks already take that artistic license and make it real. There's no room for fakery for a theme park if it's presented in a plausible way like it is in this campaign.
When you already have a world-class tiger exhibit that faithfully transports guests to the jungles of Asia then use exactly that; it's as pure imagination as it gets! Blurring that very literal boundary that separates tigers and guests is blurring the truth.
A billboard or 15-second commercial showing an amazing wildlife cruise where guests get to paddle their own canoe is not outside of the realm of possibilities for a theme park. Davy Crockett's Explorer Canoes is one of the oldest attractions at Disneyland. If that canoe ride is spliced without distinction between footage of actual experiences – experiences that are truly removed from the everyday yet very real at Dreamworld – like crocodile demonstrations or koala cuddles then you're making it real by extension.
That is not inviting guests to share in an experience, that's pure misrepresentation.
There's no use of special effects – save for a few cross-fades between casual clothes and themed costumes – or dramatic, imaginary action far outside of the real of a normal theme park that indicates what's real and what's not. The costumed characters seamlessly jump back and forth between activities that do exist and activities that only exist in the advertising agency's mind.
Pure Imagination is a great concept built on a timeless song. It lends itself perfectly to Dreamworld's overarching 'worlds' theme. The problem is that the execution is often fundamentally wrong.
It should be used in an inward fashion – look at what our imagination came up with for you, just as with the original Willy Wonka song did.
Dreamworld is asking the guest to use their imagination, and in the process they've lost the distinction between what is tangible, what could be in the guest's mind and what is just plain fake.
Featured in this article
---
Recent articles
Now trending