Australia's biggest roller coaster is Village Roadshow's share price
Operators of Sea World, Warner Bros. Movie World and Wet'n'Wild have had a rough six months but there are hopes for a steady rebound with marketing campaigns and new attractions.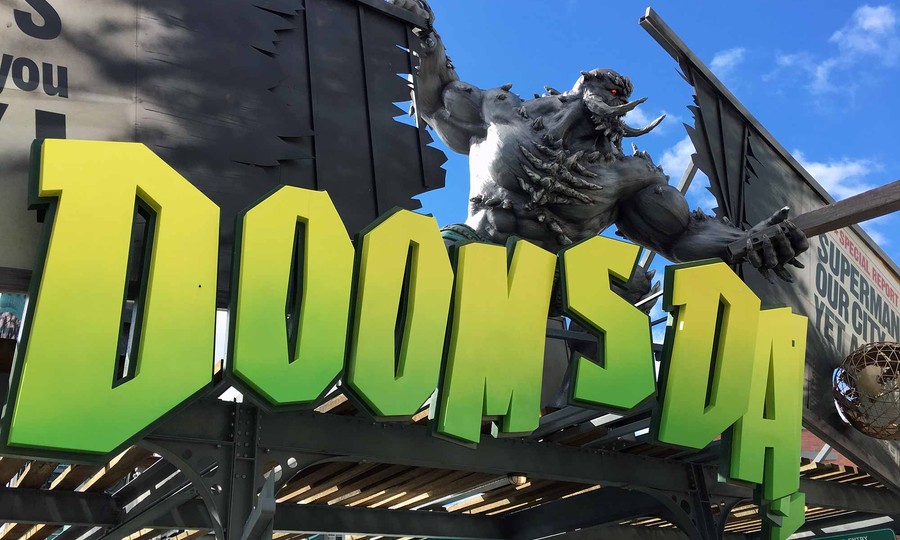 Shares in Village Roadshow took a dive of upwards of 8 per cent today following the announcement of a 9.4% attendance drop on the Gold Coast for the past nine months and a forecasted EBITDA down from $65 to $55 million.
"Additionally, in the month of March, membership renewals also declined."
Village Roadshow has pinned the return to normal levels of attendance and revenue on "key marketing campaigns and the introduction of new attractions".
The company seems to recognise – at some level – that marketing and new experiences are the way out of this predicament, but the execution of these strategies is flawed.
At a time when theme parks are facing a massive PR crisis, Village Roadshow Theme Parks elected to do nothing out of the ordinary for the crucial annual pass renewal drive. It is the same campaign that has been trotted out for almost a decade. The magic can be yours now is the slightly retweaked statement presented in glittery text that the campaign centres around this time.
However the strategy of the campaign seems to be theme park logos uncermoneously dumped onto billboards throughout south-east Queensland. The message is everywhere, but it's not compelling.
VRL firmly believes that the Theme Parks division will return to normal levels over time following key marketing campaigns and the introuction of new attractions.

Village Roadshow Limited, Theme Parks trading update
There's no imagery or message we haven't seen every year since discounted annual passes became the main focus of the Gold Coast theme parks in 2009.
Most perplexing of all, there's no attempt to send any kind of message that theme parks are safe or deserving of patronage once again following the tragic accident at Dreamworld and the ensuing – and unfair – enslaught from the media that saw grossly exagerrated and overstated coverage of minor incidents and non-events.
Ignore the colossal, record breaking roller coaster being built at Warner Bros. Movie World. It doesn't exist. Despite being five months away from opening and already towering over the theme park, it hasn't been announced nor factored into the current renewal drive in any way.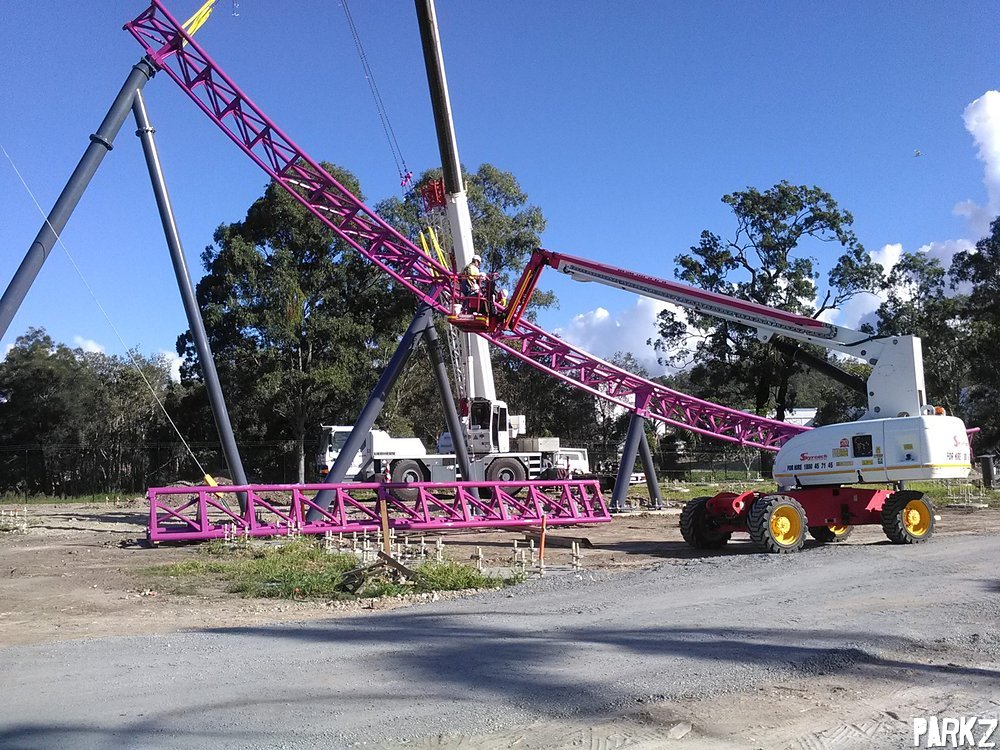 A roller coaster on this scale would have been announced months ago at any theme park anywhere else in the world.
Theme parks the world over use major attractions – like the roller coaster being built at Movie World – as a major selling point to drive annual pass sales. It beggars belief that Village Roadshow Theme Parks have elected to leave any mention of this attraction out of all of their marketing.
There's no hype, no teasers and no semblance of a campaign to highlight the forthcoming attraction. Make no mistake, it's a ride of epic proportions that will change the landscape of Australian theme parks forever. A ride of such sheer expense that it likely contributes to the situation of tightened capital expenditure Village Roadshow have previously discussed.
Yet the only place you'll read about this ride is on Parkz.
Competitors Dreamworld (owned by Ardent Leisure) unveiled their 'pure imagination' campaign earlier this year. Parts of it come across as misleading and sterile, but it is ambitious and a completely new message for theme parks. They recognised the PR problem and took a shot at addressing it.
The woes faced by the Gold Coast theme parks are in no way the doing of Village Roadshow Theme Parks; the accident at Dreamworld is squarely to blame. VRTP have been dealt a bad hand and face a huge uphill battle, but only their competitors Ardent Leisure have made any effort to address it on a marketing level.
Business as usual has gotten VRTP through most of the past decade but the message was wearing thin before Dreamworld's accident. At a time when mums and dads need to be convinced that theme parks are safe, happy places, VRTP are treating the annual pass drive like cheap Tuesday at Dominos.
We'll probably see Village Roadshow attribute underpormance to the Dreamworld incident for the forseeable future, but it's not hard to see that retreading the same campaign in this climate is a recipe for failure.
They can, should – and must – rebound. They're the backbone of the Gold Coast tourism industry, one of the largest employers in the region and of course the providers of countless millions of holiday memories. Riding out this storm is going to be tough for our parks, but it'll take some new ideas and a vastly different approach to get there.
Featured in this article
---
Recent articles
Now trending