Movie World drops first official hints for forthcoming hypercoaster
Longest, tallest, fastest are the only clues given for "the Southern Hemisphere's greatest attraction ever!" in an email that has gone out to customers today.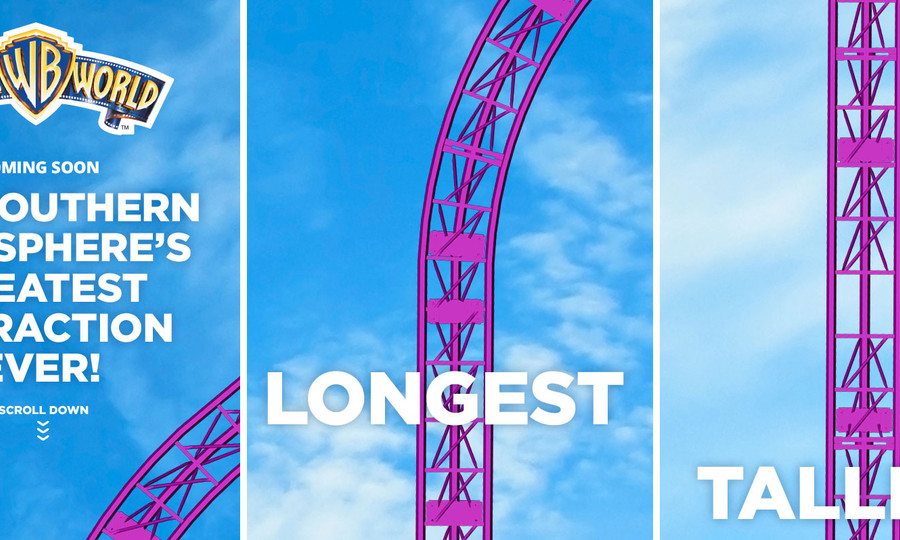 With the roller coaster's anticipated September opening less than four months away, it's the strongest indication yet from Warner Bros. Movie World that suggests that this ride actually exists.
It's been known about since November 2015, when Village Roadshow co-CEO Robert Kirby said: "In the coming months, we will be announcing an exciting new attraction."
Coming months came and went, and finally construction started in late-2016, though VRTP have remain tight-lipped since then despite the roller coaster becoming very real in April as track started to go vertical.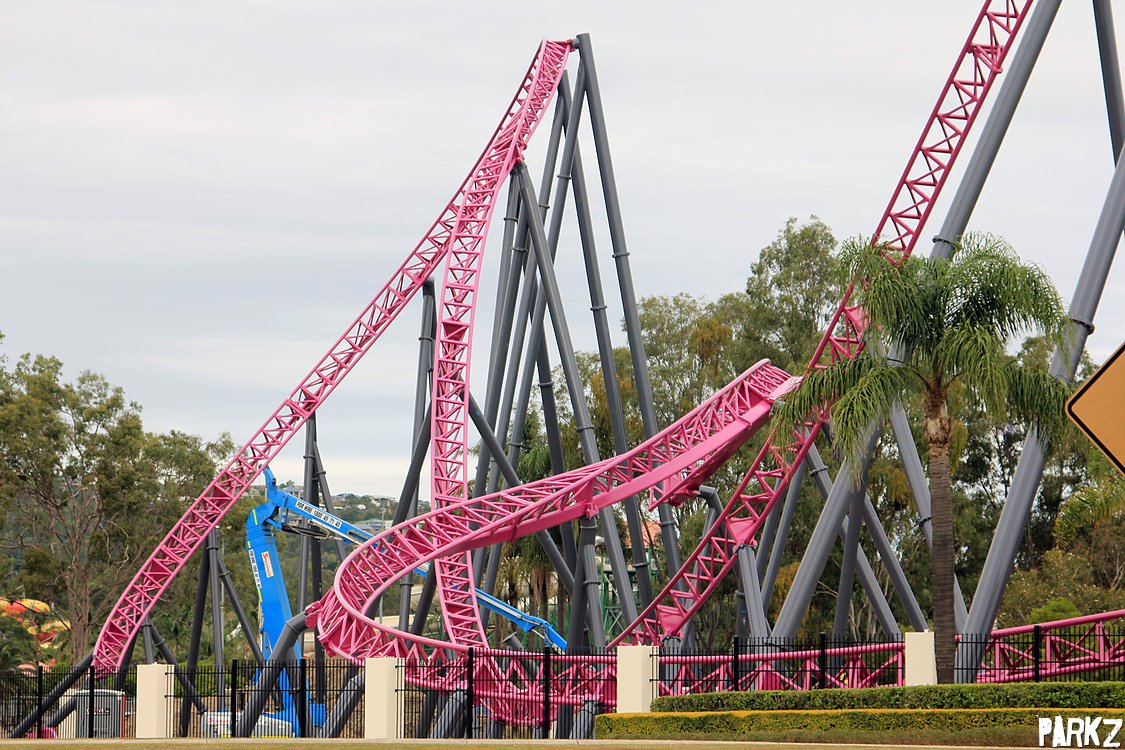 The email features a 3D rendering of the now infamous magenta/purple/pink track against a blue sky background. Even though it looks like it's an aerial view of a brake run (the most boring part of a ride but that's OK... we get what you're doing Movie World!), it's the first time the roller coaster has been acknowledged by the park. The bar may be low, but this is exciting.
Aside from what we already knew – that this will be the largest roller coaster ever built in Australia – Warner Bros. Movie World offers nothing more, simply promising more information coming soon.
Featured in this article
---
Recent articles
Now trending